Armagh coach Jim McCorry was reasonably upbeat after their drawn Ulster semi-final with Cavan but acknowledged they need to be less naive in the future.
For the second time in this campaign, Armagh were obliged to play extra-time, though on this occasion not even that could separate them from their opponents.
The extra period yielded only two points, with Stefan Campbell fisting Armagh in front early in the second half before Cian Mackey salvaged a replay for Cavan three minutes from the end.
"We hadn't this game won as much as we had the Down game," McCorry told RTÉ Sport.
"People say we won the Down game twice and lost part of it.
"There was a lot of positives. Good attacking football even against a very strong breeze. It was more like league conditions but it was the same for both teams. I'm happy to fight another day.
"Ulster championship has been great. I think other than the Antrim-Tyrone game, every game has been close. We didn't expect anything different. We'd have been happy to come away with a one-point victory as we did against Down.
"The important thing is we need to learn from this. We need to learn how to control the ball in the right areas of the field. We were probably a wee bit naive in that we were trying to control that ball in troubled areas.
"We were trying obviously to suck them out to create some space but in sucking them out we brought pressure on ourselves."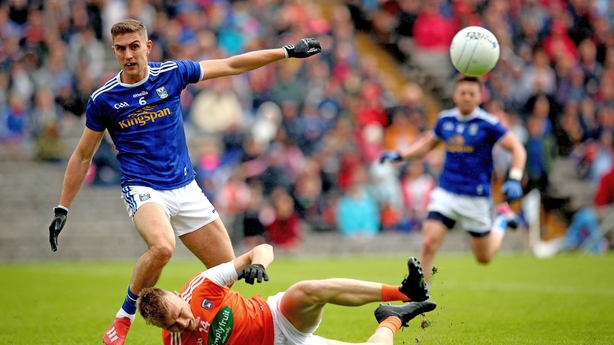 Wing-back Aidan Forker admitted he was disappointed they failed to close out the win but said they'll learn from the errors in decision-making that denied them victory.
"I can't help but feel slightly disappointed. I thought we grew into the game and we knew we had the quality up front if we could get the ball up to them.
"There was a tough swirling wind there and we took a few potshots we shouldn't have. But we'll learn from that. That's what we'll be looking at this week.
"There'll not be much training done. There'll be a lot of recovery and a lot of reflections."