Waterford v Limerick
Waterford are under serious pressure. As we know they've lost their opening two games to Clare who came to Waterford and had a good win and Tipperary, who demolished them the last day.
This really is about survival for the Déise.
Limerick are coming to town and will be so disappointed with their performance against Cork. They were nearly everybody's favourite for the All-Ireland before that and they just didn't turn up on the day and I think there's going to be a backlash.
The word of the street is that Michael 'Brick' Walsh is going to make his 75th Championship appearance, that Waterford are going to turn to this man once again for leadership and inspiration.
It's his 17th championship season, he broke Brendan Cummins' championship record last year by playing his 74th game, so what a man he is, but I don't think it will be enough.
Limerick don't become a bad team overnight and I think they've been written off too quickly.
I expect Limerick's big guns to step up and for them to win that and put Waterford out of the championship.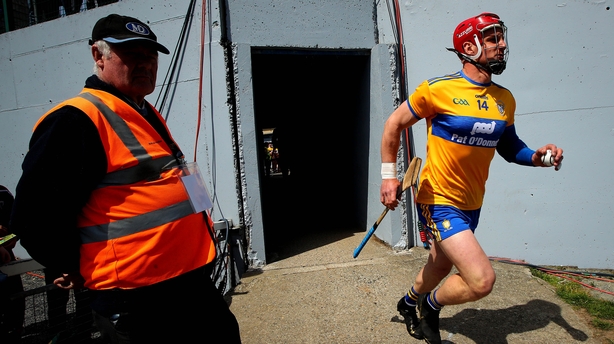 Clare v Tipperary
Ennis is one of the places I always remember from being a player, the atmosphere is just amazing.
When the round-robin series came about, it was about bringing the matches to towns like Ennis and it's a tribal atmosphere there, the crowd are around the pitch and I'd love to be able say that's going to be enough for Clare.
It's Tipperary who have done it so far, 2-20 against Cork, 2-30 against Waterford, Clare managed 1-20 [against Waterford].
They have all that potential up front with John Conlon, Shane O'Donnell, Peter Duggan and Tony Kelly but ultimately they were lucky to beat Waterford - Shane Bennett missed five frees the same day.
Allowing for everything, the atmosphere, the home advantage which is big for Clare, I just think the form that Tipperary are in gives them the edge.
I don't think there's going to be much in it and the weather conditions are not promised great for the weekend but I think Tipperary will get through.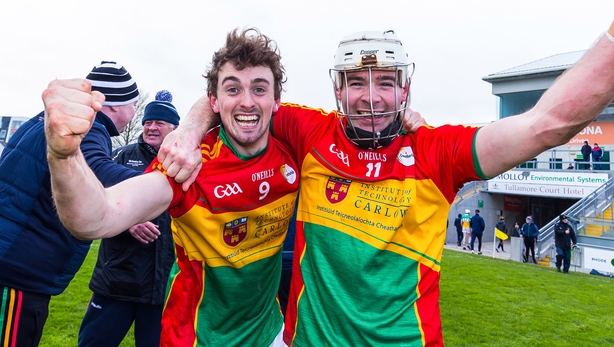 Carlow v Dublin
This is massive because whoever loses it is in dire straits, Carlow have lost two and Dublin have only one point.
I think when the draw was made, I think Carlow would have targeted this match as a real possibility.
They have competing brilliantly and they had a great run in the league as well.
I think a lot will depend on how Dublin set-up, if they go and play defensively and with Seán Moran dropping back, that's going to allow Carlow to attack them.
Carlow are physically strong in the forwards, they're good in the air and they won't particularly mind that system and they'll find a way of breaking it down.
I think Dublin would want to be very, very careful here and I won't be surprised if the shock of the championship happens on Saturday, I think Carlow have a really good chance.
Michael Duignan was speaking on RTÉ Radio 1's Morning Ireland.