There were 1,850 women recorded as homeless in Dublin when the Department of Housing, Planning and Local Government undertook their most recent study at the end of March.
Those figures show that between adults and children, the number has peaked at 10,305 for the whole country while Ireland battles a desperate housing crisis.
Dublin's Simon Community are the forefront of that fight, helping around 6,200 people and families, across Dublin, Kildare, Wicklow, Meath, Louth, Cavan and Monaghan.
Meath Ladies footballer, and captain, Máire O'Shaughnessy has been working with them for three years.
From emergency work in hostels with the rough sleeper team, and providing help in the supported housing area, she now operates in the prevention section.
"For a lot of these people it's just life circumstances, something just went wrong through no fault of their own," said O'Shaughnessy.
It's sad because a lot of it isn't self-inflicted
"They just didn't have the supports around them at that time to help them to get through it. "As we all know in life, it can be a bit of a domino effect, once one thing goes wrong everything starts to fall apart. Before you know it you are homeless.
"It's sad because a lot of it isn't self-inflicted. It's just they didn't have good family, friends or community supports around them at that time to get through it."
The 26-year-old Ashbourne native is a SLI (Support to Live Independently) worker based in Fingal County Council which incorporates Blanchardstown, Ballymun, Santry and Finglas.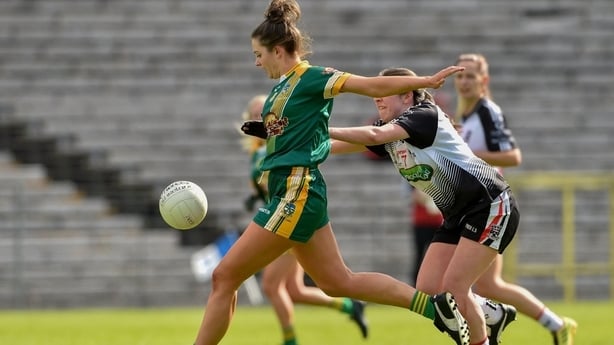 O'Shaughnessy helps people who are moving from homelessness to independent living. She supports them through the first months of tenancy, enabling them to integrate back into the community while maintaining their homes.
"It is quite challenging at times but no day is the same," said O'Shaughnessy.
"You are meeting lots of different people from lots of different backgrounds. You are really helping those who need it the most. That is rewarding in itself. There is never a dull day and it definitely keeps you going.
"I do enjoy my job. You never have that boring element. There is nothing monotonous about it. It is quite different.
"And the majority of the people are very grateful for the work you do and the support you offer them.
"It is quite fulfilling."
O'Shaughnessy had gone to New York on a graduate visa in 2015 and when she returned, 12 months later, the homeless crisis was rife.
She hooked up with Dublin Simon Community and is now an integral part of their operation, just as important as she is to the Meath Ladies.
After Niamh O'Sullivan's departure to Australia, O'Shaughnessy picked up the captain's armband for 2019 and it yielded success straight away as they claimed the Lidl NFL Division 3 title.
"The captain's job is made a lot easier when there are a good few leaders on the team, and when everyone is putting in the work," said O'Shaughnessy.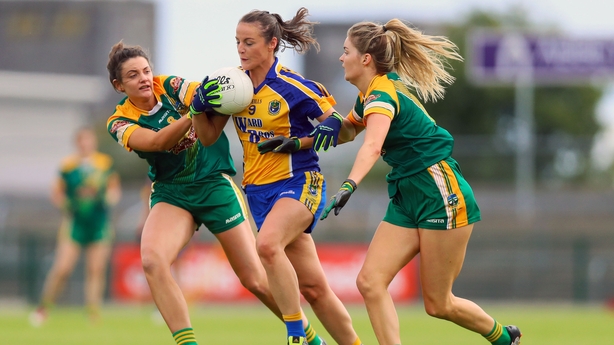 "They really are an excellent bunch to train and play with. There is not a lot of leadership needed from me individually. It is a group effort.
"It is very, very enjoyable this year."
The Donaghmore Ashbourne midfielder was vice-captain in 2018 when Meath were shocked in the TG4 Leinster Intermediate Championship by Wicklow.
Meath recovered and went all the way to the All-Ireland final where they were beaten by Tyrone.
But after claiming their first national title of the year, O'Shaughnessy is determined to avoid any slip-ups.
The Royals begin their Championship campaign on Sunday with a Leinster quarter-final against Laois at Páirc Tailteann in Navan (2pm).
"Confidence is high. We had a good league campaign," said O'Shaughnessy.
"It has been working well. Sometimes it is hard to transition from the league to the championship, it is a completely different competition and you are starting all over again.
"But the girls have been great. They have come back in. Morale is high and we are looking forward to Sunday.
"When we look back on last year after we lost the first round of the championship there was a six-week gap of just training.
"We all look back on it and shudder thinking about the training we had to do. We don't want to let that happen again.
"We were probably a bit complacent going into it last year. That is not the case this year."