Galway's star forward Damien Comer has admitted that it is unlikely he will be fit to return to full fitness in time for the Connacht SFC final.
Comer has been a notable absentee in the Galway attack throughout the Allianz League, as well as their Connacht SFC semi-final victory over Sligo after suffering an ankle fracture in a charity soccer match on St Stephen's Day.
Kevin Walsh's charges are seeking to complete back-to-back titles against a Roscommon side who stunned Mayo in their semi-final.
While Comer is maintaining a positive approach to his recovery, it's likely that Galway will have to go into that final without the Annaghdown man's services. 
"I can't see myself turning a corner in that space of time but I won't rule anything out," Comer said at the launch of the SuperValu GAA Sponsorship Launch 2019.
"I'd love to get back for it. If I could get on the bench for it I'd try, but it'll be tight.
Comer is still the team captain, but Gary O'Donnell has assumed that role in his absence, something which Comer says "has taken the pressure" off his shoulders.
Remarking on the progress of his rehabilitation, Comer explained that he's able to run and do some soloing work with the ball. He's yet to make a return to full contact at training, but insists that patience is key to making a full recovery.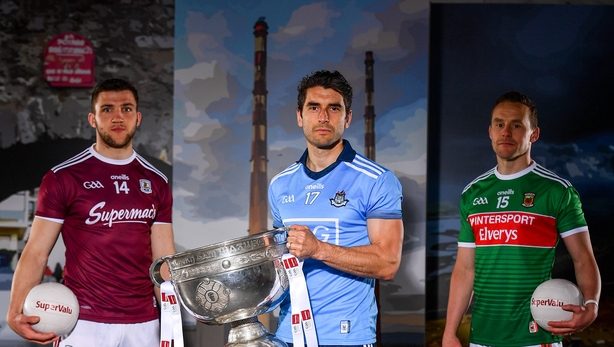 "I'm back doing straight-line running. I haven't really put a timeframe on it, I'm kind of going by pain threshold. If it's too sore, I can take a step back and if it's okay then I'll push it on a small bit and that's my gauge.
"I genuinely don't know how long it's going to take. Kevin is asking me the same question and I can't really answer it. I'm just sort of playing it by ear and taking it week by week and hopefully you take a corner and be back in the thick of things."
Galway midfielder Paul Conroy made his return from injury last weekend, lining out for his club St James' after suffering a horrible double leg break last year. He has also resumed training with the Tribesmen, according to Comer, and will be vying for a spot in the squad that will feature in the Connacht final.
The full-forward confessed that he has encountered moments of frustration during his rehab, but seeing Conroy get back on the pitch has filled him with encouragement.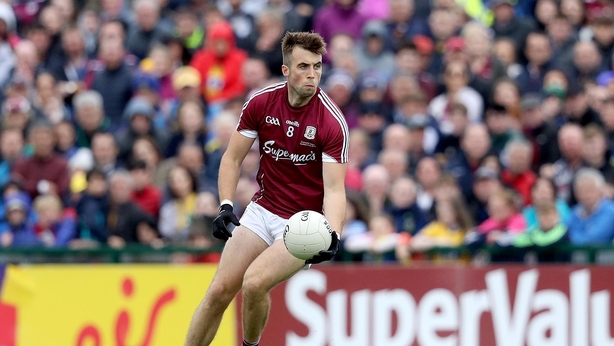 "It's very frustrating. Initially, it was very frustrating. And then you're getting back and you think you're back and the next thing it wasn't improving. I got a scan again, and then you find out there's a fracture and that's frustrating."
"Then you go into the boot and meet the consultant. Next thing it's surgery and that's the last thing you want and it's really frustrating. And then you're waiting two or three weeks for the surgery, and all you're thinking is 'this is three weeks eating into when I'll be back. 
I'm just trying to keep it as positive as you can, but it's kind of hard then when the lads are training away
"I just told the surgeon I was ready to go and give me the date and I'll work with that. So once I had the surgery, I knew [it was] done and I had a timeframe [of] six weeks in a boot, six weeks after the boot and hopefully I'll be back then.
"I'm just trying to keep it as positive as you can, but it's kind of hard then when the lads are training away and you have to focus on your own rehab. It's kind of hard being around that. I'm just playing it by pain. If I've no pain, I can push it out but if I do I could then I'll just take a step back."