When the former Waterford hurler Shane O'Sullivan was studying for his MA in sports psychology, he wrote a dissertation on the prevalence and influences of aggression in inter-county hurling.

Most of the findings focussed on how aggressive instances are often a result of instrumental aggression, and how the perceived benefits of such aggressive behaviour far outweigh the actual costs.

O'Sullivan's study was based on the 2009 hurling championship but as he explored every form of aggression, one of his key findings was how players' mentality changed when teams were both trying to hold on to, and chase down, a substantial lead.

"If a team gets a big lead, their mindset changes to more outcome orientation, rather than sticking to the process," O'Sullivan noted.
"Whereas if the game is in the melting pot, it's very real and it's almost easier to focus on that next ball. The mind doesn't have a chance to wander in that situation."

A decade on from O'Sullivan's study, the hunter and hunted analogy has become a popular theme of modern sport. And it was one of the most common trends of last year's championship.

This list of incidences of teams chasing down huge leads in big matches in 2018 was almost endless; Cork-Tipperary, Waterford-Tipperary, Cork-Clare (Munster final), Kilkenny-Wexford, Dublin-Kilkenny, Clare-Wexford, Galway-Kilkenny (replayed Leinster final), the Clare-Galway drawn and replayed All-Ireland semi-finals, the Cork-Limerick All-Ireland semi-final, the Galway-Limerick All-Ireland final.

Anytime a hunter is gathering momentum on their prey, the mentality of the hunted is to just get safe as quickly as possible.
As Galway hunted Limerick down in the closing stages of last year's final, Limerick felt completely exposed to those fears and insecurities.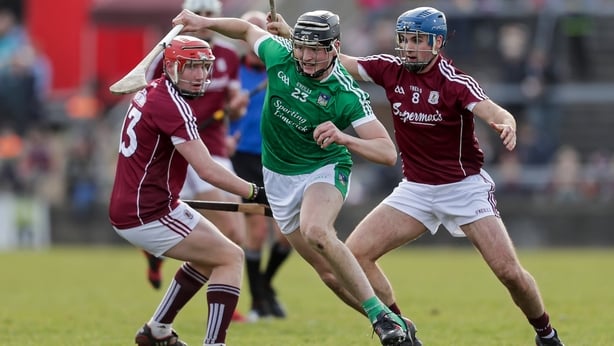 "It's a weird feeling," said Kyle Hayes afterwards.
"The momentum is going so much against you that you want to slow down the game. But at the same time, every minute feels like ten minutes.
"It's a horrendous feeling. You just want the match to be over as quickly as possible. You just want to get out of there alive."

Those fears had exercised Limerick's minds beforehand.
"I didn't want to get a massive lead up early doors at all," said manager John Kiely afterwards. "Because it becomes an awful weight on you when it starts to close down."

Limerick clearly felt that strain. As they felt and smelled the scent of Galway's hot breath on their neck, process and structure caved in.
Nickie Quaid spoke afterwards of how the 1994 All-Ireland final collapse to Offaly, when Quaid was only five, crossed his mind. "You try to stay positive," said Quaid. "But it was horrendous."

In his book, 'The coaches guide to sports psychology', Rainer Martens describes how changes in momentum occur because of the ebb and flow of psychic energy among the individual or teams playing.
"Often," writes Martens, "athletes will let go of their negative psychic energy, which may be a result of their concerns about winning, when they see they are almost certain to lose."

Limerick certainly saw both sides of that argument last season, especially when chasing down a six point-lead late on against Cork in the All-Ireland semi-final.

"Even though you're losing, I'd much prefer to be in that position," said Kyle Hayes. "You always feel you're gaining momentum, whereas the other way, you feel you're always losing momentum.
"There is less pressure on you too. Nobody expects you to win in that situation. The shackles are off. You're free to play."

There have only been nine games played so far but the trend from last summer hasn't been nearly as obvious in this championship.
It was evident on Sunday as Wexford chased down Galway in the last quarter but a six-point lead in Pearse Stadium is never insurmountable with the strong breeze always blowing down the pitch.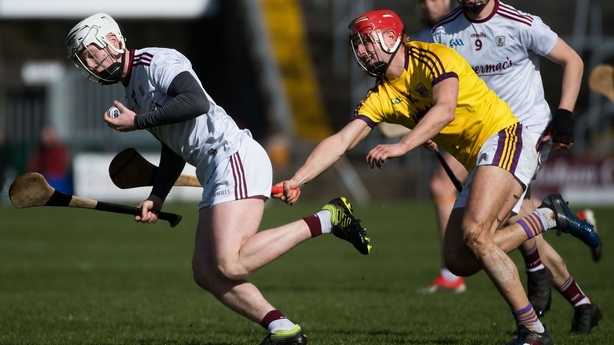 Everything was so fresh and novel last summer than nobody knew what to expect from the new championship system. Yet every team is so aware now of what's involved that some of last year's trends have been turned on their head.

There was just one away win in Munster last year but three of the four matches played to date have been won by the away team. And unlike last year, teams haven't been getting an early run on the opposition, and stretching ahead with big leads.

In the past, Kilkenny were always the extreme, in that any kind of a lead against them was almost never enough.
Adhering to the process, where teams diligently stick to that process and keep going, has further levelled the playing field but other factors too have kept every team within arms-length of each other; the increased fitness and strength and conditioning culture; the volume of games played in a short timespan; the increase in point scoring; the home and away scheduling.

The standard is much more even now whereas in the past, opposing teams were also spooked by Kilkenny's aura. They knew it. And Kilkenny knew it too.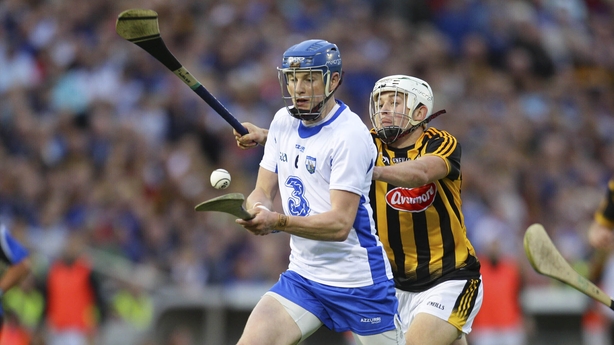 In his book, Jackie Tyrell spoke about the closing stages of the 2016 drawn All-Ireland semi-final, when Waterford led by four points after 70 minutes.

"They had their foot on our throats but instead of trying to choke us, Waterford backed off and allowed us to come back at them," wrote Tyrrell.
"It was nearly easier for them to win than it was for us to draw the match but we have always had the power to loom in the minds of a team that are trying to bury us."

Kilkenny are still not easy to put away but they certainly don't spook and frighten teams like they used to.

"It's not like before when Kilkenny were well ahead of everyone else," said Clare's John Conlon last summer.
"Everyone now feels on a level playing field. So if you're down, you feel that you can come back against anyone."

In sports psychology, the term 'Vicarious Reinforcement' applies to when teams observe something happening so often that they believe it's going to happen again.

Yet just as athletes can condition their bodies to increase their physical energy, they can also condition their minds to increase psychic energy.
Martens writes how players can be taught to feel their mental tension and to pace the expenditure of psychic energy in competition.

And when the switch is flicked, and that energy turns, the hunter instantly has the scent of blood in their nostrils.