Enniscorthy CBS's first year footballers pulled of what must be one of the greatest comebacks of all time when they rallied from 26 points down at half-time to win by four.
The teenagers from Wexford trailed Tullamore by a whopping 5-11 to 0-00 at the break, but they managed to turn things around in the second half and took victory on an 11-01 to 6-12 scoreline.
All the more remarkable was that there was no big wind blowing at the game in Portlaoise.
"We were very annoyed with the performance first half, needless to say," said Enniscorthy manager Peter Devine, speaking to RTÉ Sport.
"We said at half-time to the lads that they needed to show a bit of pride in themselves and the jersey. We said it was nil-all starting the second half and just to go out and give a good account of themselves.
"Even ten minutes into the second half, if we had been well beaten I wouldn't have minded because you could see then that they were giving it everything.
"Tullamore took of a few of their better players at half-time and that would have helped us. When we got close to them they started to bring them back on, but it was too late because we had serious momentum built up by then.
"Scoring what we did was great and to limit them to 1-01 after the break showed how much the lads improved.
"We're all buzzing in the school and they never stopped singing in the bus on the way home!"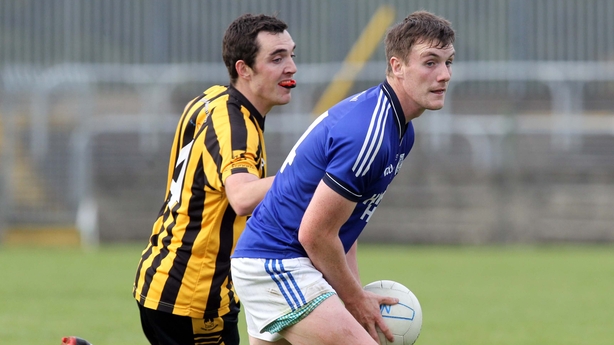 The match was in the Leinster B first year football competition and there's no rest for Enniscorthy - they take on Ashbourne in the final this Thursday, with a venue and exact fixture details yet to be announced.
"If we play as well as we did in the second half of the semi-final the lads will give a good account of themselves," said Devine, who is a PE teacher.
Devine is from Letterkenny in Donegal, but moved to the opposite corner of the country and now plays his club football with Castletown.
He had a brief stint in the Wexford panel in 2017.