The town of Newry will be out in two on Sunday. Divided by the canal, it will have a foot in both camps at the weekend - Down and Armagh.
Newry is the home of Down football in more ways than one, but part of the town is also in Armagh.
Down v Armagh isn't one of Ulster's headline rivalries, those normally involved Tyrone these days - Tyrone v Armagh, Tyrone v Derry, Tyrone v Donegal - but along the border and and in towns like Newry it's intense and keenly felt.
"I'd know people in the town who couldn't wait on a Monday morning after Down beat Armagh to get into certain shops to rub it in and on another day they'd be avoiding those people and places," explained Cathal Murray.
Murray, a current selector with Louth, who face Dublin in a Leinster semi-final on Saturday, 25 May, was on Pete McGrath's Down squad that won two All-Irelands in the 1990s and he's now Head of PE in St Colman's College in Newry.
Colman's is one of two football hothouses in the town, the other is Abbey CBS. Both have their name engraved on the Hogan Cup as All-Ireland colleges winners, and one of the most interesting facts about either of them is that Colman's is actually over the border in Armagh.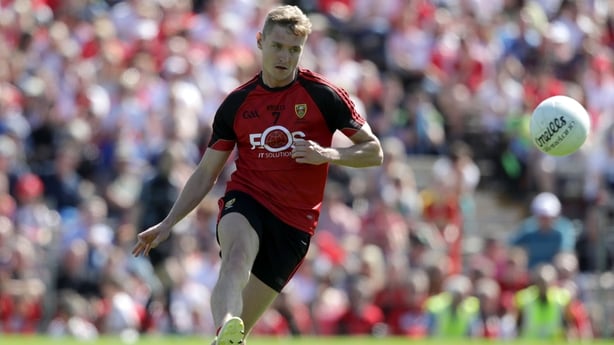 Despite its postcode, it remains a resolutely Down institution, though one that is more than happy to make accommodations for it's pupils who travel in from the Orchard County, from football heartlands like Crossmaglen.
"There's always a bit of banter there with young fellas," said Murray. "It might be a bit quieter when they come into the school first, but you see it as the lads get older and more confident, maybe they're on development squads and playing each other, that it starts to evolve.
"There's definitely a rivalry there in a football sense. These lads come together and train really hard for the MacRory Cup, then they're on the opposite side playing in a minor championship match and they're back together in class on Monday.
"It's an interesting dynamic to watch, but maybe no different to if they were playing against each other for their clubs.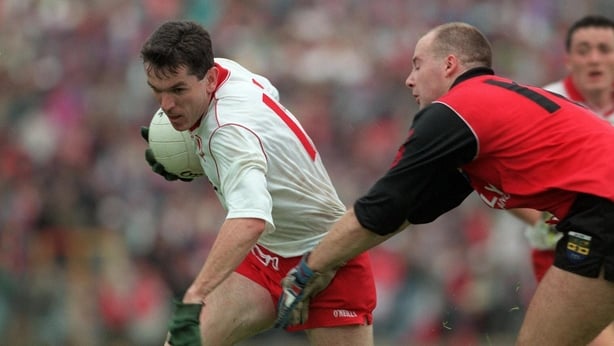 "You'd see though with other schools if there's a clash of jersey one of them might be asked to wear their county jersey. That's not something we could do - there's certain lads we couldn't ask to pull on a Down jersey and vice versa. We wouldn't put them in that position."
Past Colman's pupils who will be on the field in Páirc Esler will be the likes of Rian and Oisín O'Neill for Armagh and Down's Jerome Johnston, Caolan Mooney and Donal O'Hare.
If league position is anything to go by, Armagh will be favourites having finished in the top half of Division 2 while their neighbours missed out on promotion from Division 3.
The Orchard County though haven't won an Ulster Senior Football Championship game since 2014 and manager Kieran McGeeney is still looking for his first win in the province at the fifth attempt.
Follow all the football action this weekend via our live blogs on RTÉ.ie/sport and the News Now app, listen to live updates on RTÉ Radio 1 and watch highlights on The Sunday Game on RTÉ2 at 9.30pm