New year. New manager. Yet the goal remains the same for Cavan as they look to land their first Ulster Senior Football Championship title in 22 years.
The Breifne County last won the Anglo-Celt Cup in 1997, and Mickey Graham's side begin this year's quest with a tough task, taking on Monaghan in Saturday's quarter-final.
Cavan enjoy home advantage against their fiercest rivals in the northern province, and while a "rocking" Breffni Park will certainly add to the atmosphere, coupled with both counties' dislike of one another, neither is likely to prove a deciding factor in this championship opener.
Killian Clarke will line out in the middle of the park for Cavan on Saturday and the 25-year-old, embarking on his seventh championship campaign, believes that the result will come down to tactics and which side can better execute their game-plan.
As tough a task as can be expected in Ulster to open for Cavan, but one that Clarke feels that his team have to be ready to tackle should they have any hope of securing the provincial title.
"Our goal that we have set for ourselves is to win the Ulster Championship," said Clarke, speaking to RTÉ Sport ahead of the game. "And we have to get over the big guns like Tyrone, Donegal and Monaghan if we are to win it."
League form might suggest otherwise, as Cavan were relegated from the top-flight with just one win from seven matches, yet the table standing does not, perhaps, tell the full story of where new manager Graham's side are at heading into the summer.
Cavan gave a good account of themselves against big hitters like Dublin, Kerry and Mayo despite the defeats, and enjoyed a win over Roscommon, while they also find themselves on the more favourable side of this year's Ulster championship draw.
Victory on Saturday would leave them up against the winners of Down and Armagh and just one victory away from a place in this year's decider.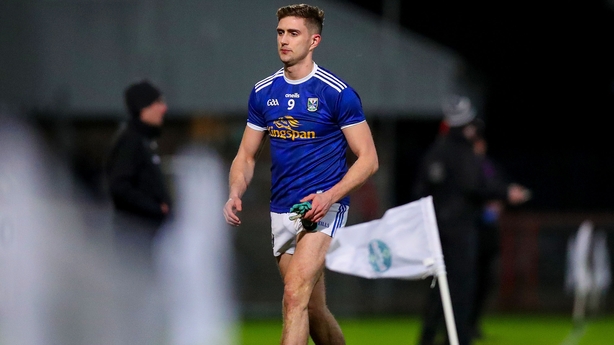 But the Shercock man admits that one of his side's major problems has been getting matches over the line, as Cavan have lost several games recently by just a few points on the scoreboard.
"I thought the league campaign went well and apart from the relegation, there was a lot of positives to take from it," said Clarke.
"We set ourselves a few of targets throughout and I thought that we hit a lot of them.
"But the shooting side of things let us down a bit and not taking our scoring chances, we didn't reach those goals, but apart from that the rest of the stats matched up well, so hopefully we can take that into Saturday as well.
We think we are good enough to win the Ulster Championship and get it over the line
"It's great to get in amongst them week in, week out and challenge ourselves as they set the bar on the quality that you are looking to reach," added Clarke in relation to competing in the top flight.
"We think we are good enough to win the Ulster Championship and get it over the line. We have played all the main teams over the last couple of years and we have given a good account of ourselves, so I don't see why we wouldn't be able to win it.
"If we perform well, we can dominate possession and play on the front foot, which will put us right in there and in contention.
"Obviously, it is grand talking about it, but we just need to put it into practice now."
Cavan can also draw confidence from last summer's campaign when an early defeat to Donegal in Ulster was quickly forgotten as the Breffni County beat Wicklow and Down in the qualifiers.
Fellow Ulster side, Tyrone, were next up in Round 3 and Cavan had their chances to get the better of Mickey Harte's side, eventually succumbing to a three-point defeat against the side who would go on to reach the All-Ireland final.
Clarke believes that the Tyrone game proved a valuable learning curve on several fronts, mainly learning from a quality team on how to get over the line in a tight contest, while also paying attention to their future performances, knowing that they would cross paths at some stage again in the near future.
We are still not getting it over the line and hopefully that is something we can adjust and bring forward to this year
"Tyrone had a good summer and I thought we showed a good account of ourselves, although we didn't get over the line," said Clarke, who admitted that it was a recurring theme for his Cavan side over the past few years. "Always the bridesmaid, never the bride," he pondered.
"But they are the types of teams that we are looking to target, the Monaghans, the Tyrones and the Dublins, that calibre of team.
"And while I thought we gave a good account of ourselves, we are still not getting it over the line and hopefully that is something we can adjust and bring forward to this year.
"We have had a good few run-ins with Tyrone over the last few years and you keep an eye out on them, see how they are doing and what way they are setting up, because you know that you are going to run into them again some day.
"It shows what Tyrone can bring to their game, getting over the line against us in a close game and it shows us what is stopping us from getting to that level as well."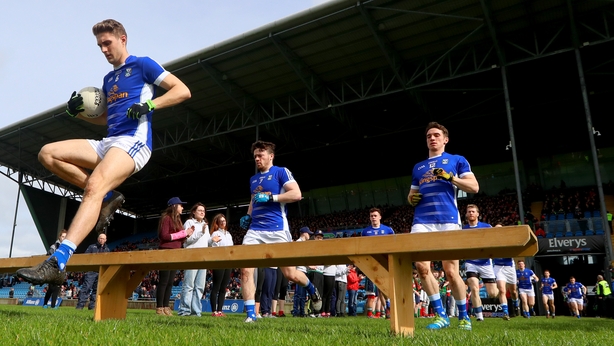 Clarke has spent the week on the road, in his sales role with Dublin-based stock brokers Cantor Fitzgerald, and in case he needed reminding, he has encountered a lot of well-wishers in the build-up to the game.
"I'm on the road all week and every Tom, Dick and Harry has been asking me 'how are you fixed for Saturday?'" laughed Clarke.
Looking ahead to Saturday's encounter, Clarke believes that the arrival of Graham and his backroom team have brought an added dimension to the squad as they look to open with a win over the Farney.
Graham enjoyed a remarkable run in the club championships, guiding Mullinalaghta to the All-Ireland semi-finals, and Clarke feels that his man management skills, combined with the side's new-found tactical awareness has really benefited the county.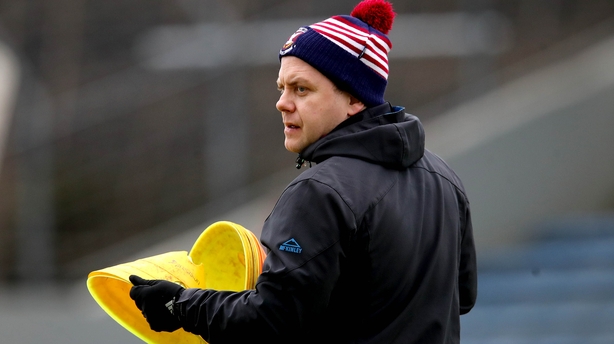 "There is a different approach to certain things as we have Dermot McCabe and Martin Corey working in the background and the two lads are very good, from an analysis point of view.
"It is probably something that we haven't had in the last few years, working on the weaknesses that we have shown in games and bringing that into the following week, and certainly in the league, we were trying to implement that.
"Mickey is very, very personable and he is easy to talk to, and if there are any issues on your side or his side, he will be straight up with you and he will call it as it is.
"And I like that approach, because once there is transparency in the relationship, it is going to be a better one."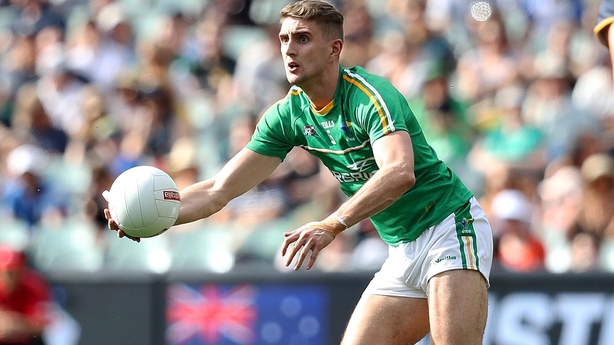 Clarke is convinced that Saturday's encounter will be a close contest, and while the bragging rights have remained on the Farney side of the province in recent years – Monaghan also beat Cavan in this year's league campaign – the man who who lives a mere stone's throw from the county line is hoping that the pendulum may swing back towards his home county on Saturday.
It is usually a point or two in favour of Monaghan but hopefully we'll topple that and turn the tide back to ourselves a wee bit
"I think Cavan and Monaghan both know each other fairly well at this stage, there are no hidden secrets in either team, so I think it will just come down to who wants it more, and it should be a very close game, as it has been over the last five or six games.
"It is usually a point or two in favour of Monaghan but hopefully we'll topple that and turn the tide back to ourselves a wee bit, but it will be a close affair.
"Nothing is going to be given away at all, especially with the styles that we both set up with so it will probably be a point or two game and hopefully we'll be on the positive side of that."
And Clarke, who turns 26 in September and by his own admission is now considered a county veteran, also believes that an injection of youth should make this Cavan squad a more formidable and energetic outfit this season, with the next generation giving the manager several selection dilemmas ahead of the championship opener.
"I think we have five lads in from Crosserlough who had a good senior championship last year and all of them are under 21 or 22.
"We picked up a few other lads from the minor championship team who reached the All-Ireland semi-finals in 2017, and players of that calibre.
"So we definitely have a good group of young lads who are putting their hands up and it is probably a bit of a headache for Mickey at the moment as to whether they will be picked or not for the panel.
"There'll probably one or two of them that will feature over the weekend and hopefully they can bring something new to the table to get us over the line, which we haven't been doing over the last few years."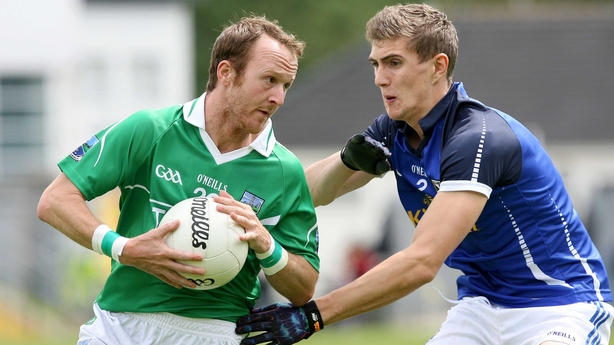 The match throws-in at 7pm on Saturday evening in the heart of Cavan Town and Clarke is expecting a special atmosphere in his home arena for the visit of Monaghan.
"Hopefully Breffni Park will be rocking on Saturday night," said Clarke.
"But I don't think home advantage is a real big deal. From my own experience we play very well away from home and we have actually struggled at home over the last few years, so I don't think it will play a major factor.
"It comes down to what game we come with and if we can execute the tactics that we put in place over the last few weeks. Getting the tactics right and executing them well."
Far from a clash of styles, expect both sides to implement a defence-minded strategy, while Monaghan are missing a couple of key players, including Jack McCarron and Darren Hughes, compared to Cavan's clean bill of health.
Clarke, however, believes that last year's All-Ireland semi-finalists will still bring a very strong team, most notably in attack, with Conor McManus leading the line, having secured his third All Star for his performances in the 2017 championship.
"Monaghan are obviously very good at playing that defensive system and it is probably the type of system that we have played the last few years. Although, we have probably adapted it a bit more as we tend to play on the front foot and get them turned over higher up the field.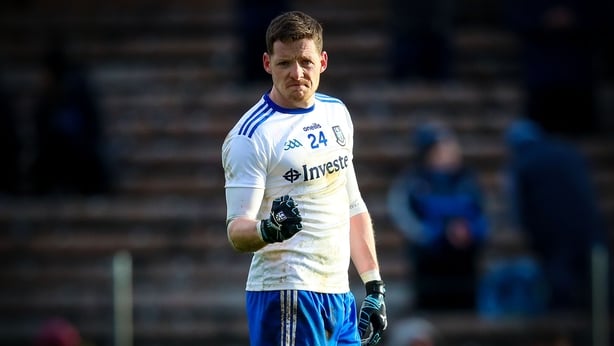 "Conor McManus will be a major threat and he is one of the best, if not the best full-forward in the championship so we'll be keeping a close eye on him and hopefully cut out some scores by stopping the supply of balls in to him.
"But regardless of who they are missing, they have always come with a strong squad with a lot of passion and desire, so hopefully we'll be able to meet them with that passion and desire and come out the right end."
Monaghan goalkeeper Rory Beggan is another who landed a 2018 All Star and while the Scotstown man is fond of an odd foray outfield, Clarke said that they were not planning for such scenarios with 14 other players to contend with.
"Rory is an excellent keeper and is obviously comfortable enough coming out with the ball.
"But we'll have our hands full with the other 14 lads on the field so we'll be looking after them first and we'll cross that bridge when it comes, if it does come during the game."
Follow all the football action this weekend via our live blogs on RTÉ.ie/sport and the News Now app, listen to live updates on RTÉ Radio 1 and watch highlights on The Sunday Game on RTÉ2 at 9.30pm