Donegal begin the defence of their Ulster title at the end of the month against the team which they beat in last year's final, Fermanagh.
One Donegal player who didn't enjoy the clash between the counties last summer was Patrick McBrearty. He tore his cruciate ligament mid-way through the game, thus ending his inter-county season.
He hasn't donned the Donegal jersey since, but it appears that the forward is close to a return for Declan Bonner's men.
"He's doing good, yeah," McBrearty's Donegal teammate Ryan McHugh said today at an AIB GAA event.
"He's played four matches for the club and he's back flying. He kicked 11 points one day."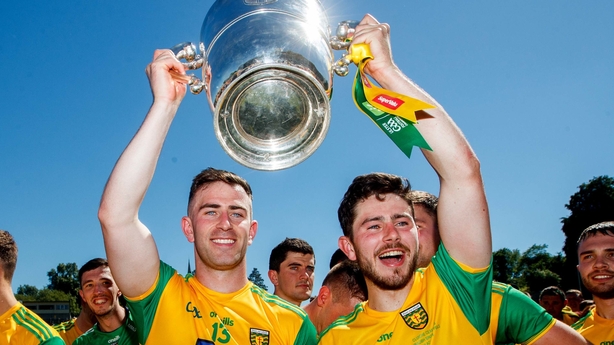 "He's trying to get that wee bit of match sharpness back for himself. He does everything to the letter of the law... his rehab (has gone) extremely well. Hopefully he can get back to as good as he was for Donegal in the Championship."
The Ulster final victory proved to be the high point of Donegal's season, as they failed to make it out of the Super 8s after defeats to Dublin, at Croke Park, and Tyrone, at Ballybofey, either side of a big win over Roscommon.
And McHugh says the loss of McBrearty ended up being bigger than they had feared it might be at the time.
"I think before he picked up the injury last year in the Ulster final he was, if not the best, then in the top three forwards in Ireland the way he was playing at the time," according to McHugh.
"From a Donegal point of view, you'd love to have Odhran playing for Donegal every single day, but you have to respect his decision"
"When you look back on the year last year, at the time you're trying to say to yourself that it's not that big of a deal and you try to stay on the positive side.
"But looking back on the year as a whole I think it was a huge turning point in Donegal's year when Paddy picked up that injury. He was playing so well and probably leading the attack and leading it extremely well for us.
"Kicking six, seven, eight points a game which is huge. Looking back now, it was definitely a huge turning point in Donegal's year."
And while McBrearty's return is a big boost, McHugh says the loss of Odhrán MacNiallais is a blow as they prepare for the summer months.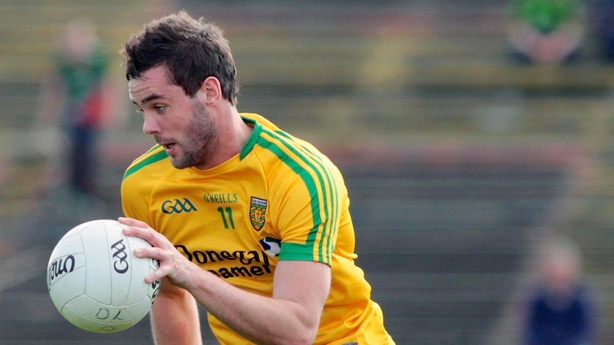 The Gweedore man has elected not to make himself available for selection after a long season with his club, and his proximity to a horrific car crash at Magheraroarty which claimed the lives of four young people back in January.
"Personally I'm extremely close with Odhran," confirmed McHugh.
"From a Donegal point of view, you'd love to have Odhran playing for Donegal every single day, but you have to respect his decision as a team-mate and as a friend.
"There was a huge tragedy in Falcarragh and Gweedore. Unless you were really involved in it you wouldn't have realised how much of a tragedy it was.
"And Odhran was extremely close to Micheál Roarty. They were best friends, so he's been going through a lot and you have to accept the decision he has made.
"Hopefully in the near future we'll have him back."