Hurling will always be the number one sport in Kilkenny - no one knows that better than DJ Carey.
The Cats legend won five All-Irelands and nine All Stars, which was a record at the time, in one of the great careers the game has seen.
But it was never his only sport. Carey was an All-Ireland handball winner, a handy golfer and played football for Kilkenny at all levels.
"None of them would have been playing football today if we didn't start that three years ago."
Inspired by the golden years Kerry teams of the late seventies and early eighties, he became passionate about the big ball game at an early age.
"I would always have had a grá for football, I would have been at a lot of the football finals over the years but, look, I'm a GAA person," he explained.
"When we were in primary school we played a lot of football, almost half the year was football and half the year was hurling, so I played a lot of it. It's in my bones to be part of it because it's part of the GAA."
So, a few years ago after Kilkenny suffered another heavy Leinster Minor Football Championship reverse and decided to pull out of the competition, Carey had an idea.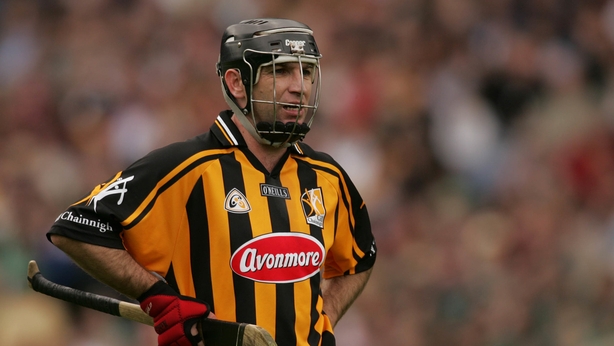 He contacted then county board secretary Ned Quinn and made a proposal - set up an Under-14 development squad, let Carey take charge and build towards fielding a team in the 2019 minor championship.
Selectors Seamus Morris, Angelo Cullen, Donal Carroll, Thomas Rossitter and Murt Flynn shared the same vision.
"I said, if Kilkenny are going to go forward in football I want to be involved," he said. "We got an Under-14 set-up together and we went Under-14, Under-15, Under-16 and now Under-17s here with these minors.
"When we started with this group of players, all of them would have played football in primary school.
"I would always have had a grá for football" - the words of DJ Carey as he strives to reignite interest in the game in Kilkenny @Sweeney_Peter #rtegaa pic.twitter.com/KvhvJEs6ag

— RTÉ GAA (@RTEgaa) May 13, 2019
"Most of them would have had ambitions of playing minor hurling for Kilkenny and we understand that; that's Kilkenny's number one sport. But not everyone is going to do that, for whatever reason.
"I say don't give up any sport - play rugby, play soccer, do athletics, whatever it is and do it as long as you can until you have to give it up.
"We've played a couple of matches down the years in different tournaments and huge effort was put in by the players," said Carey, speaking to RTÉ Sport.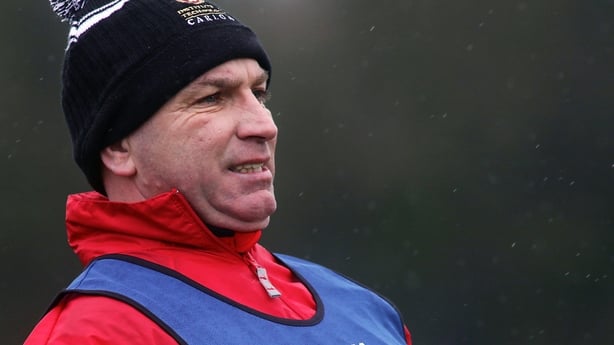 "We're adults, we said that if they wanted to play football we'd do whatever we could and we had 40-odd fellahs training for the last number of years. We've only lost five or six to hurling overall, which is not a huge amount.
"None of them would have been playing football today if we didn't start that three years ago.".
Their first game of the campaign brought a good showing against Louth, though a well-drilled Wicklow side were far too strong last week. The Cats finish up their season with a final group game against Kildare on Tuesday.
It's a mark of the esteem that Carey is held in that the doors of Nowlan Park were regularly thrown open for this team, just as they are for the minor hurlers.
This team will break up win, lose or draw against Kildare, though DJ believes that there is a future in Kilkenny football.
"I would love to see that - I think every county should have hurling and football, whatever level it's at," he said. "They should be playing, we should have teams at all the age-groups, we should be competitive."