Sarah, Finbar and Cathal Cregg couldn't be more proud of each other.
The two lads play football for Roscommon while Sarah Cregg is one of Connacht's leading wheelchair hurlers.
Wheelchair hurling is a relatively new sport, Sarah only took it up when the province first held trials seven years ago, but the 22-year-old has thrived in the competitive, yet fun environment.
"I think everyone in wheelchairs should be involved in some sport because it's not right having people in wheelchairs left out of anything - they should just join up," said Sarah, who has also won several All Star awards.
"It's great to meet new people and get involved. The sporting aspect, keeping fit, meeting new people along the way; it's all great."
The trio come from a family of five, Darragh is the oldest at 34, next is Cathal who recently turned 32, then there's the oldest sister Niamh (28), 26-year-old Finbar and the youngest is Sarah. Parents PJ and Annette are at the head of the household.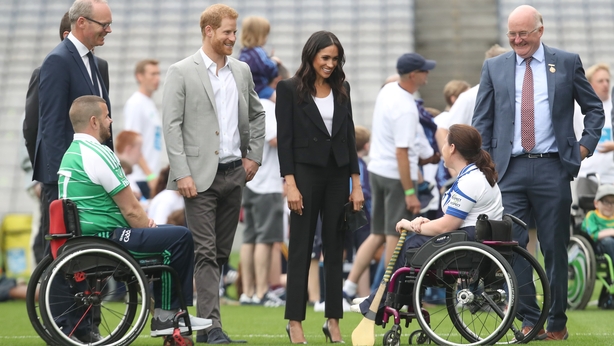 Sarah was born with spina bifida and uses a wheelchair to get around, but she has never let it hold her back.
Having attended Sligo IT, she works in admin in a local newspaper office in nearby Strokestown, the family are from Frenchpark in County Roscommon, and she drives her own specially adapted car.
She was always in to sport, but it didn't seem that there was a game for her until her mother heard about wheelchair hurling at a meeting.
"I've always went to all the lads' games - I don't think I've missed many at all!" laughed Sarah. "I'm very proud of them and seeing them playing for Roscommon and when they see me playing sport I try to show my best how proud I am of them."
Cathal added: "She's done really well down through the years. The way it has grown and seeing how Sarah developed from the hurling and seeing all the other players from all the provinces develop is great.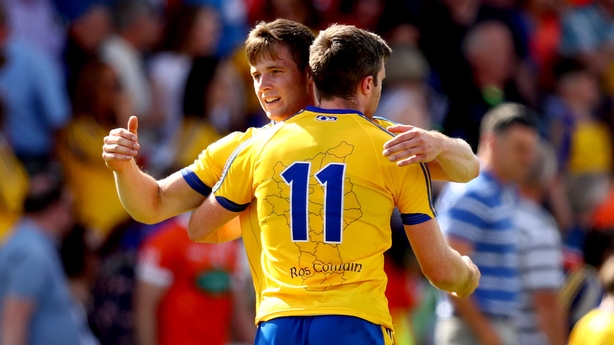 "With the awards she has done really well, it's great to see and it's great that she has the opportunity to play sport." Finbar adds simply: "She's amazing."
Cathal works for Connacht GAA as games manager while Finbar is a trainee teacher. Between them they have racked up nearly 20 years of service for Roscommon seniors.
They have played at Croke Park, but they haven't won the awards their sister has. She has even met royalty when she was selected to feature in an exhibition of GAA activity when Britain's Prince Harry and his wife Meghan visited Croke Park in 2018.
"It was great to meet them," she smiled.
And has she any advice for people with disabilities who are thinking of getting involved in sport?
"Just go and try any sport they think they might want to join - go for it because there's no harm in trying it out," she urged. "It's really good that someone in a wheelchair, or with any disability, should get involved."
Follow all the football action this weekend via our live blogs on RTÉ.ie/sport and the News Now app, listen to updates and commentary on RTÉ Radio 1 and watch highlights on The Sunday Game on RTÉ2 and the RTÉ Player.