In the iconic book "Moneyball: The Art of Winning an Unfair Game", Oakland Athletics' revolutionary General Manager Billy Beane explains a recurring theme of competitive sport and the reason why logic and reason don't always come to the fore.
"Managers tend to pick a strategy that is least likely to fail, rather than to pick a strategy that is the most efficient. The pain of looking bad is worse than the gain of making the best move."
Moneyball, of course, went on to be popularised in a film of the same title, telling the story of how Billy Beane and the Oakland Athletics changed the face of Baseball forever by the application of analytics to planning and playing strategies.
In short, identify the key performance indicators in playing any sport and build a game-plan to optimise the pursuit of them – if maximising results is your end game.
The Pursuit of Dublin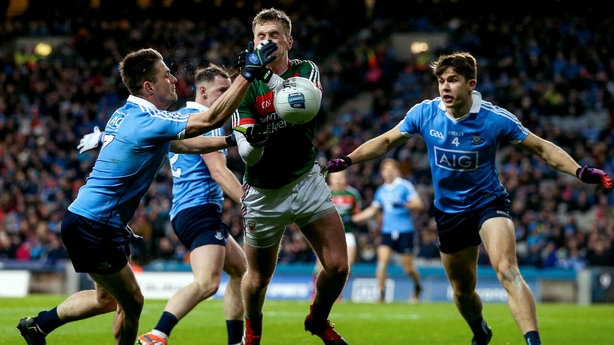 The 2019 championship is already with us – you can be forgiven if you missed the delivery of the GAA's promotional plan – and despite the imminent provincial skirmishes, the overall theme of this summer will be the pursuit of Dublin.
Despite their dominance, the gap to Dublin has never been insurmountable at All-Ireland level for their rivals – even before the relative low of this year's Allianz League campaign. The first three years of the four-in-a-row include final victories after a replay, one point and three point margins. For the chasing pack closest to Dublin's heels, the margins are fine.
What has set Dublin apart in big games over recent seasons has been their game management. Included in that is the overall gameplan preparation for opponents and – most impressively – their ability to adapt and find solutions "in-game" under the heaviest loads of pressure.
None of that is by chance. The champions under Jim Gavin – like any highly functioning organisation – know the patterns and habits that win football matches through analysis, trial and error.
Performance Indicators
Research conducted recently by Ben McGuckin at the Centre of Performance Analysis at IT Carlow analyses every single possession and kickout throughout every game played in the 2016 championship. There were 64.
The results and conclusions are layered, but without publishing tables of data, there are inescapable facts associated with key facets of the game that demand integration into any team's tactical approach.
There is a 7% increase in attacking effectiveness for teams winning their own longer kick outs as opposed to a shorter option.
There is also a 7% increase in attacking effectiveness for teams winning possession from opponents trying to place shorter kick outs as opposed to allowing longer restarts and winning those.
It remains more effective from an attacking perspective to win an opponent's long kick out than your own. The data is clear – there is no down side to pressing the opposition kick out over the course of a fair contest rather than conceding a simple restart.
The effectiveness of turning ball over in various parts of the pitch should also be a factor when coaches are designing the pressing element of their gameplan. Anyone acquainted with the principles will correctly anticipate a better scoring return from winning ball back in your own attack.
In assessing the winners of all games throughout the 2016 championship, McGuckin notes that ball turned over in the attack creates a score 51% of the time and drops as you retreat to a 30% conversion from ball won back in your own defence.
Counter Attack
Many of the kick out and turnover findings may be what you might expect naturally. The findings of another study (Bradley and O'Donoghue 2011) are somewhat more counter-intuitive – although defensive and offensive strategies have evolved in the meantime.
The expectation might be that the faster a counter attack with the least number of passes possible will create the highest return. Not so. This study of championship football identifies a more measured approach as the more fruitful. In summary, a more patient build up with good support options yields better attacking efficiency. Crucial to all of that is the retention of a tangible offensive structure up field to play off when ball is won back.
Optimising Gameplans
At the beginning of the championship we are well down the road of any team's gameplan journey for the year, although successful teams – like Dublin – will evolve and adapt as needed as they meet varying challenges.
Coaches will have set out to design their team's playing strategies with any number of variables in mind – playing resources at their disposal, potential opponent strengths and weaknesses not the least among those considerations.
It is clear from the research that in a relatively even contest – which a 33-team championship rarely provides before July – then some fundamental approaches will create the highest impact over the course of games:
Press the opposition kick outs everywhere
Create strategies to pressurise and win possession back as far upfield as is practical
Maintain an offensive structure to enable effective counter attacking
Cultivating attacks with care creates most scoring impact
The challenge for coaches is to create attacking and defensive patterns that keep the team's playing approach as close to those ideals for as much of the game as possible. No two teams will approach these tasks in the same way as each will have their own player capabilities to bring to their strategies – this gives teams their own identity and character.
Of course, alternative strategies are always needed dependent on the flow of momentum and the need for players to adapt in the moment.
Keeping Pace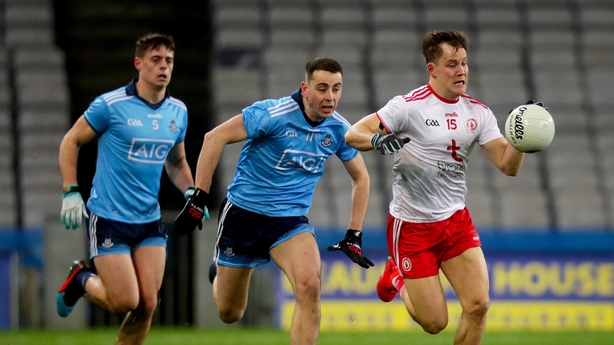 None of these optimal playing strategies are unfamiliar when you consider how Dublin go about their business. Each is characterised by a certain element of risk and belief in your own ability at the same time.
Eclipsing Dublin will take a team with the right cocktail of ability, resilience and tactical awareness. Several teams have pulled that all together in small or large portions over the course of league and championship football in the last five years.
Holding your nerve and believing in your own method of achieving these gameplan objectives in the face of a fully functioning Dublin team is as important as the strategies and ability that must underpin any potential All Ireland winning team.
Diverse Approaches
The summer will produce its normal variety of tactical approaches and growth. Many will be tailored to minimising damage – an inevitable result of a competition that accommodates such disparity in playing and preparation resources. These are strategies least likely to fail.
The numbers tell us that serious All-Ireland contenders will have to force themselves out of their shell and into an environment of risk and reward – exactly where players would like to be.
Not everyone will grasp the nettle.
Billy Beane never tried too hard to convert the baseball masses to his belief in the numbers. "When your enemy's making mistakes, don't interrupt him".