This weekend is about the GAA's exiles; those keeping the flame alive in a foreign city.
On Sunday Galway take on London in Ruislipm while Mayo travel to the Big Apple for their tangle with New York in the Bronx.
By the end of the summer, these games and the two overseas 'counties' will be long forgotten by most football fans back home in Ireland. For many these games are an irrelevance and they question the need to find space for New York and London in the Connacht championship.
Those people are missing the point completely however, and overlooking the central part emigration has played in the Irish story and the role that the GAA plays in the lives of many who leave the country for a new life abroad.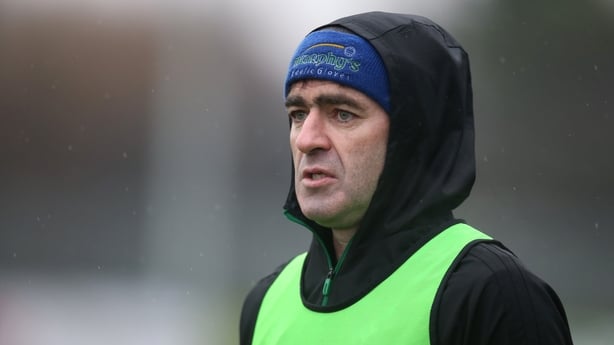 "It's about identity," said Down double All-Ireland winner Greg McCartan, who has been London-based since 2015 and has become involved with the Fulham Irish club.
"London is such a big city and life can be a rat race, but when you go out to a game in Ruislip it can be very parochial, and I mean that in a good way - it's a place to meet.
You go and watch a game in Ruislip now and there's every race, colour and creed playing - and it's fantastic to see.
"A lot of the lads on a team will work together because they made contacts through the GAA club. Everyone knows everyone."
New York and London both found a place in Connacht because it's the smallest of the four provincial championships and they were thus easily accommodated.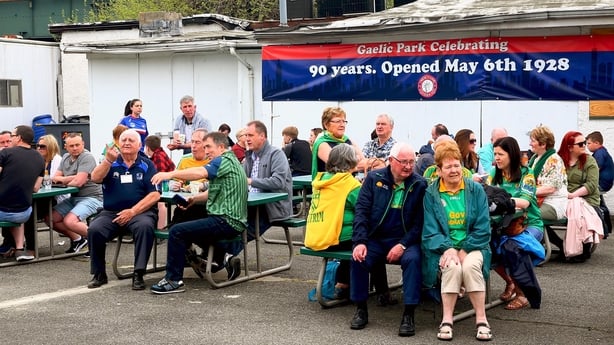 London have been around since 1975 and they won their first Championship game two seasons later when they beat Leitrim at a time when there was a huge and growing Irish population in the British capital.
They didn't win another game until 2011, when they beat Fermanagh in the qualifiers, with their high-point the run to 2013's Connacht final, losing to Mayo, claiming the scalps of Sligo and Leitrim on the way to a last-12 qualifier defeat to Cavan at Croke Park.
New York have never managed a Championship win since their arrival in 1999, though they have caused a few scares by dragging fancied sides from this side of the Atlantic to extra-time.
For the first three years of their presence in the race for Sam Maguire New York travelled to Ireland for their opening match, but that quickly ended when it became apparent that many of their best players were unwilling to come home for a match due to their visa status.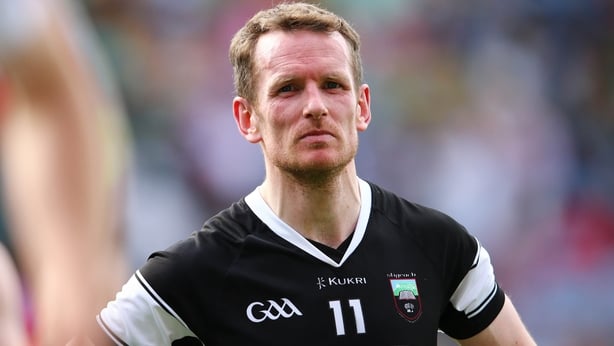 They are also the only side in the Championship that don't get an All-Ireland qualifier if they lose their first game - and so far they always have. Not that any of this matters; this is about much more than sport.
"I made my debut in 2002 and we were the first team to go over so we were going into the unknown," said former Sligo footballer Mark Breheny, who has a unique perspective on this quirky GAA arrangement.
"We would have known maybe 10 or 12 of their team, but we were very wary of who they might spring."
Breheny's parents Mary nee O'Meara from Killarney and Tommy actually met at Gaelic Park. Six of their seven children, Deirdre, Maggie, Tommy, Brian, Shane and Kevin, were born in the Bronx. Mark is the only one of the siblings who is actually from Sligo.
Mary and Tommy were in the crowd in the Big Apple back in 2007 when Mark was on the field and his brother Tommy junior was on the line as manager, Sligo taking their first steps towards that year's Connacht title. He still recalls that as one of his proudest days.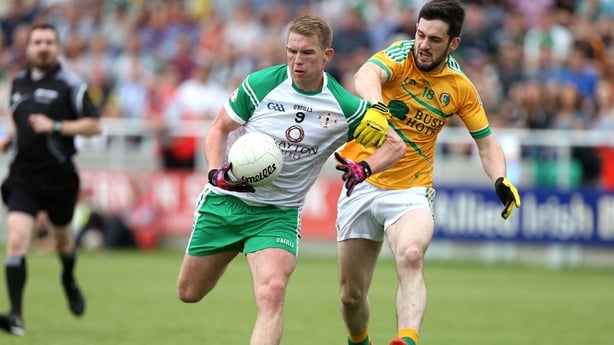 Last year, after more than 15 season in harness for the Yeats County, he took his first ever summer break outside of Ireland.
"Myself and the family, wife and two kids, went over to New York for the summer and I won an intermediate championship with the Sligo club. It was a brilliant experience," said Breheny.
"There were a few people who have been over there for decades who are keeping the club going, it's probably the same with every club outside of Ireland, and you could only admire their passion."
Gaelic Park and Ruislip are major meeting points for the Irish abroad, the place to drink a pint, play a game, make friends, get a job or start a romance that lasts a night or a lifetime.
The GAA scene in both cities, two centres of the universe in terms of culture and global influence, ebbs and flows with emigration trends. Ten years ago young people were leaving Ireland out of economic necessity, just like in the fifties and eighties, whereas now more often it's those looking for a change, an escape, an adventure or all three who hit the emigrant trail.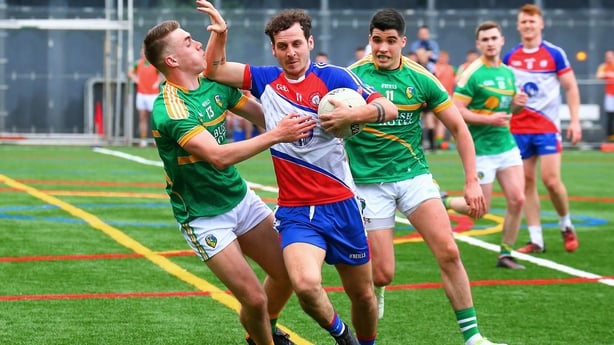 Clubs in both continue to fight the good fight and many remain vibrant, backboned by native-born players to make them less reliant on the supply chain from Ireland. Club's like Tir Chonaill Gaels can now field teams of entirely London-born players, have underage set-ups and caters for girls and boys, men and women, hurlers and footballers.
"You go and watch a game in Ruislip now and there's every race colour and creed playing - and it's fantastic to see," said McCartan.
And don't doubt the commitment of the players either. Just because they don't record many victories in Division 4 of the Allianz League doesn't mean they aren't trying.
McCartan notes: "When I was managing Fulham Irish there were lads who'd be out the door at 5.30 and commute an hour-and-a-half to work in a high-end job in the city, they'd leave the job at 6.0, travel another hour-and-a-half to training, train for another hour-and-a-half and get home about 10.30.
"It's probably even worse for the county team - lads have to come all over. The pitch might only be a few miles away, but getting those few miles in London can take a long time."
Two suburban pitches in major cities a long way from Ireland will, for a few hours this weekend, become the most Irish places on the planet. That's something to celebrate.
Follow London v Galway and New York v Mayo via our live blogs on RTÉ.ie/sport and the News Now app or listen to updates and commentary on RTÉ Radio 1's Sunday Sport.