Galway captain Tracey Leonard admits she would be torn between representing her home county or playing in Australia if a concrete offer came through in the future.
Leonard (27) will skipper Galway in Sunday's Lidl National Football League final against Cork and revealed she has been previously been asked to make the move to the Southern Hemisphere, but the chance to lead the Westerners in the future is a huge draw for her.
Last season, Irish footballers Cora Staunton, Sarah Rowe, Yvonne Bonner, Ailish Considine and Aisling McCarthy all played Australian Rules Football and Mayo sisters Niamh and Grace Kelly are believed to be heading Down Under next year.
The 2019 AFLW season wrapped up at the end of the March, meaning the Irish players had the option of returning home for the Championship, but the schedule could be extended next year as four new teams join the competition.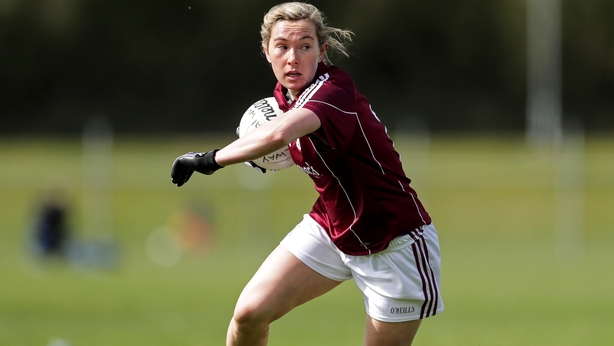 Last year, Galway lost to eventual TG4 All-Ireland champions Dublin in the All-Ireland semi-final. On Sunday, they'll hope to win their first Division 1 title when they face Cork, and for now all of her focus is on attaining domestic success, Leonard says.
"I don't know if I would go (to Australia), I'm very much on the fence," she said. "I'm a big home bird.
"On one hand you think it would be a great opportunity but on the other hand you don't know. Time will tell I suppose.
"Yeah there has been talks and there is a camp going on at the end of May but I think my focus is elsewhere at the minute. We'll see when the time comes.
"I think it's definitely a great break away for girls, time away from everything, whether it will be your career or student life.
"I'd say it's a great chance to get to go out to a hot climate to play a different sport, I think that's very good."