Given the nature of the Leinster Senior Football Championship, Jim Gavin is afforded the luxury of experimenting with his selection and tactics in the early part of the summer.
Dublin were the only team from the province in Division 1 of the Allianz League this season - they'll be joined by Meath in the top flight in 2020 - and have won the Delaney Cup in 13 of the last 14 seasons.
If they were to miss out this time around it would be one of the biggest shocks in Irish sporting history, so the five in-a-row chasing All-Ireland champions know they have plenty of wiggle room until the start of the Super 8s in July.
In modern football a traditional full-back in O'Carroll's mould isn't a prerequisite for a successful team, but having one is no hindrance either.
This means that Rory O'Carroll is likely to be given a soft landing of sorts following his return to the Boys in Blue after three years away.
The two-time All-Star full-back was drafted in by Gavin following a pair of accomplished displays for Kilmacud Crokes in the Dublin championship in April.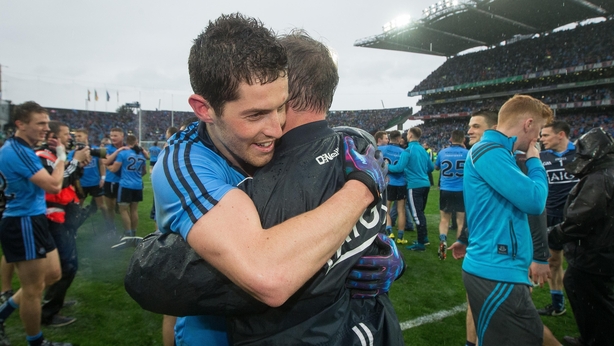 It seems unlikely that Gavin would bring O'Carroll back in if he wasn't a major part of his plans so expect to see him patrolling the edge of the square in May and June. What happens after that is largely down to his form and fitness.
Dublin haven't had a traditional full-back since the 29-year-old left the panel following the 2015 All-Ireland final win over Mayo, moving to New Zealand and only returning full-time to the country earlier this year.
Clearly, this hasn't held them back as they've won the Sam Maguire in each of the three seasons since with Philly McMahon and Jonny Cooper most often wearing the number three jersey.
Both are brilliant footballers, capable and comfortable taking the ball out from the back as they kick-start the transition from defence to attack.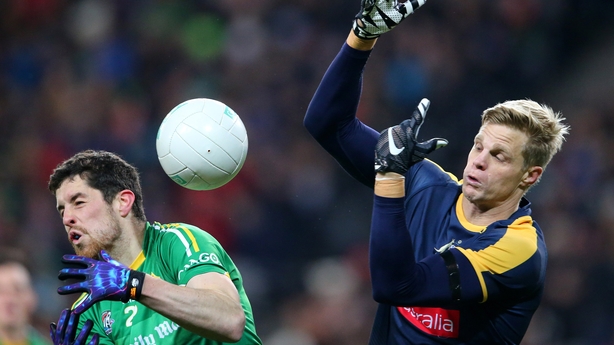 But neither of them could be mistaken for a traditional 'stopper' and since O'Carroll left, the Dubs haven't been as secure under the high, dropping ball.
Opponents exploited this during the recent League, with the experimental attacking mark rule, which won't be in force in the Championship, encouraging them to kick the ball in long and early.
Even without the mark, this is an area other teams looked to target; late on in last year's All-Ireland final McMahon conceded a penalty, which Peter Harte converted, when he climbed all over Colm Cavanagh as they watched the size 5 drop from the sky.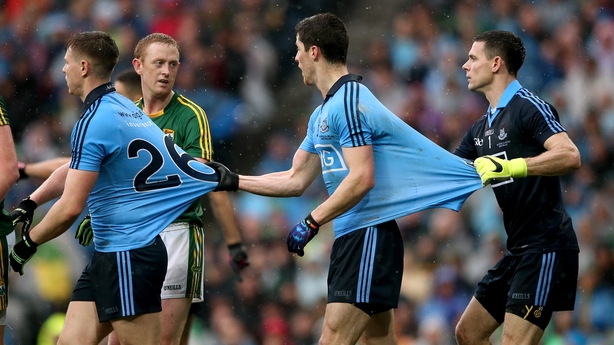 Of course, in modern football a traditional full-back in O'Carroll's mould isn't a prerequisite for a successful team, but having one is no hindrance either.
As a defender, he is more interested in stopping a man from playing than he is in playing himself. He doesn't often kick the ball, opting for a short hand-pass instead, and he rarely ventures beyond the half-back line.
And none of this is to damn him with faint praise - during his three All-Ireland winning campaigns with Dublin, alongside one with Kilmacud Crokes and another with the Dubs' Under-21s, he knew his job and performed it superbly.
"I'm delighted to see him back," former Dublin All Star midfielder Ciarán Whelan told RTÉ Sport.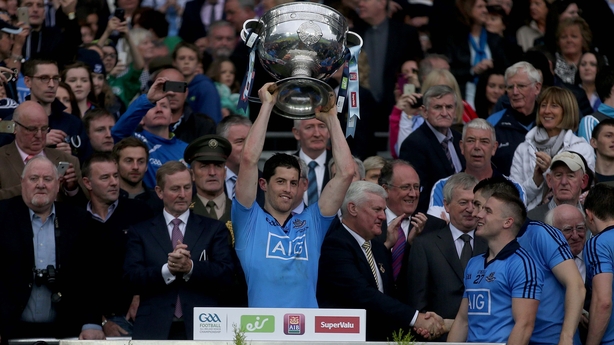 "It will be difficult to come back in after three years out and hit the pace straight away, but with the position he plays it's more about cuteness and physical strength. It's brilliant to have that bit of security at full-back and time will tell if he's up to the pitch of it straight away."
With injuries appearing to catch up with Cian O'Sullivan - Gavin's go-to sweeper since 2015 and the most luxurious of comfort blankets for any defence given his reading of the game, his pace and football ability - the Boys in Blue may well try a new defensive formula.
This could include O'Carroll as the rock in front of goalkeeper Stephen Cluxton. And given his preference for staying close to home, it would free a player like Cooper to force his way up the field more often.
"If it was a midfielder or forward coming back it would take them a lot longer to get to the pitch of it," said Whelan.
"It's not an easy challenge after three years away and it will be interesting to see if he does slot back into the panel how he goes."