James Horan's first stint as Mayo manager came close to being over after less than 100 minutes of summer football.
Back in 2011 Horan led his team to London for his first Connacht championship match in charge.
Things came so close to unravelling in Ruislip against a determined team of Exiles, Horan could already picture himself being crucified back home.
In John O'Mahony's final game in charge, Mayo tumbled out of the 2010 All-Ireland qualifiers with a not-altogether-shock defeat to Longford. Still, losing to Longford and losing to London are two very different things.
Even in extra-time we were the ones making the running - we got the second goal - Paul Coggins
A narrow escape really doesn't cover it. The home team in Ruislip led from the off, were a goal ahead at half-time and were only eventually reeled in as the clock ticked into the final seconds of normal time.
Points from substitute Trevor Mortimer and Kevin McLoughlin forced extra-time and even in the additional minutes, Mayo struggled to shake off dogged opponents. The long journey home to the west of Ireland was a quiet one.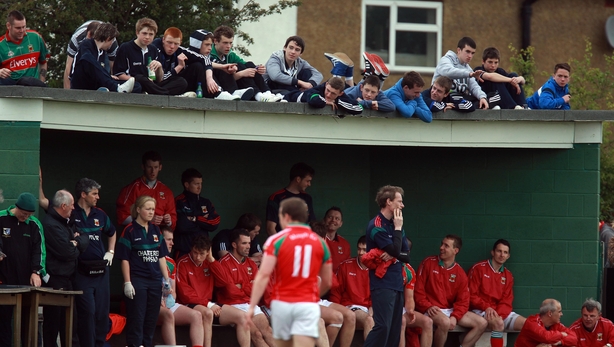 "We should have won that game," says then-London manager Paul Coggins looking back eight years later, speaking to RTÉ Sport about that 0-19 to 2-10 defeat.
"We had a chance five minutes from the end with a free and if that had gone over it would have put us three up. It dropped just that bit short. If we'd got it they would have been gone."
What was close to being one of Mayo's grimmest days though, was the making of a team - one that is still partially intact and getting ready for another assault on the Sam Maguire with Horan back in charge after four seasons away.
"We were lucky as hell to get out of there that day," recalled Horan in an interview after his first spell in charge came to an end. "Certainly as a manager, I was lucky to survive it."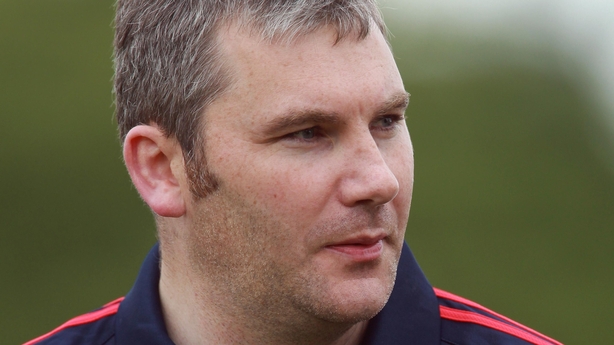 Mayo went on to win a Connacht title that year and reach an All-Ireland semi-final where they gave Kerry a good workout. Horan steered them to back-to-back All-Ireland final defeats in 2012 and '13 before another last four defeat to the Kingdom brought his opening stint as boss to an end.
There's no doubt that that clammy day in Ruislip helped form a mental resilience amongst Mayo's players and also reinforced the importance of the logistics around game-day for Horan.
"Everything about it definitely shaped us as a management team as well and what we did from there," he admitted.
Two long bus journeys and two flights were required to get from Castlebar to London and the warm-down needed to be cut short as the traveling party had to hustle to get to the airport on time.
"Everything about that weekend was chaotic," said Alan Dillon, who started, went off injured and had to be sprung back off the bench as Mayo desperately needed his experience late on.
"Pre-match we spoke about aggression and intensity, but we never reached the levels required early on and that gave London great self belief. After that we were in a total dog-fight.
"We hit 18 wides, dropped balls short - everything we did gave them hope. It just shows you, if every player is just a few per cent off, it spreads like wildfire," said Dillon, speaking to RTÉ Sport. "It was certainly my scariest day playing for Mayo."
Horan starts his second stint as Mayo manager with another potentially tricky overseas assignment - New York in the Bronx on Sunday evening Irish time. Rest assured that whatever happens, the Green Above the Red will be impeccably prepared and ready for what greets them.
Sunday 29 May, 2011 was the day after the Champions League final, Barcelona beating Manchester United at Wembley, which was the other big game in London that weekend.
No team had lost a Championship game to the Exiles since 1977, when Leitrim were the victims. Across the 90 minutes of football Mayo cycled through seven different free-takers and it was a teenage Cillian O'Connor, making his debut, who rescued them.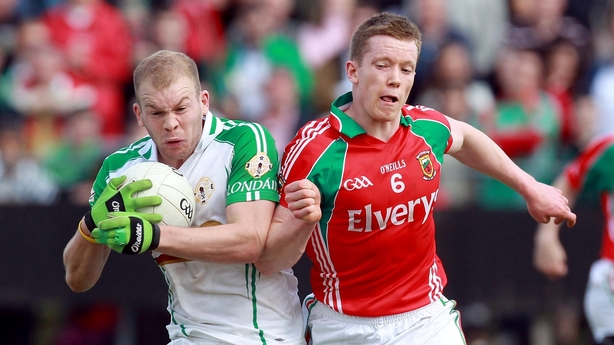 "Things started to come about for us in the latter stage of the League when performances started to improve," said Coggins.
"Mayo have tradition, but they had lost to Longford the year before so we knew there would be doubts there and we used that to build our own self-belief.
"Sean McVeigh from Antrim was our captain at the time and he was a real leader on and off the field. Everything that he said he'd do against Mayo that day, he did.
"I remember with just a few minutes to go my eyes met the eyes of our coach Kevin Downes on the sideline. We were two points up and both of our eyes just looked up to heaven!"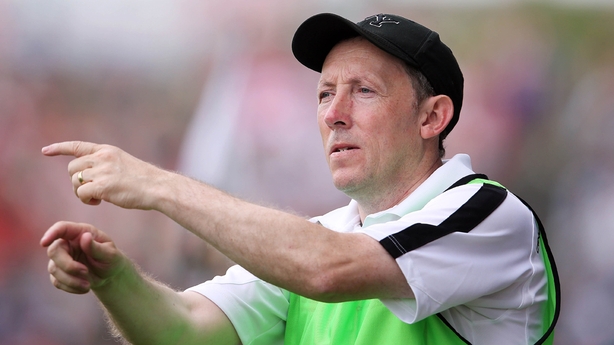 If anyone thought London would roll over after conceding two late points to finish the 70 minutes level, they were wrong. "Even in extra-time we were the ones making the running - we got the second goal," said Coggins, a Roscommon-native and long-time London resident.
And while it was the beginning of good things for Mayo, it was the start of a fine period for London too under Coggins. They beat Fermanagh in their subsequent All-Ireland qualifier - their first Championship win in 34 years and their first ever in the backdoor.
Two seasons later they beat Sligo and Leitrim to make the county's sole Connacht senior final to date, only ending their summer after a last-12 qualifier clash with Cavan at Croke Park.
London host Galway in their Connacht quarter-final at Ruislip on Sunday.