Times are changing for New York GAA. What was once a team dependent on first-generation Irish immigrants is slowly beginning to increase the number of home-grown players in its squad, and it's no fluke.
A development plan was put into place 18 months ago with a view to increasing the number of American-born players in the New York squad and they are already starting to reap the rewards. County secretary Joan Henchy said that the premise behind the development plan was to "identify home-grown players that senior management wouldn't be aware of".
On Sunday, Mayo will be the visitors to Gaelic Park in the Connacht SFC quarter-final.
"We identified four this year and all of them came into New York training and they're all still there, bar one," Henchy said.
"We need to have more and more home-based players on our senior team.
"Immigration is a big problem at the moment, so we have to start looking at our own kids and what we can do to bring them on and put New York back on the map."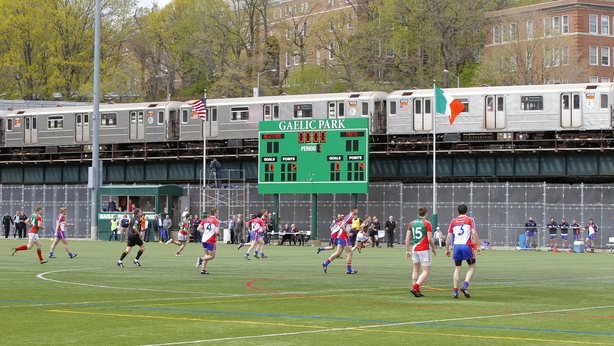 Similarly, New York county chairperson Laurence McGrath believes that there is a need to reduce dependency on Irish imports.
"It has changed in the last five or six years," he said.
"There's not as many Irish coming over as there used to be and the New York structure has grown at underage has grown over the last decade.
"More kids are getting involved and learning the skills and you can see it with the New York team. There were six American-born players in the panel this year, while in previous years it used to be all Irish."
Henchy was always confident that the players were there to take New York in the right direction. It was just a matter of unearthing those players and harnessing their potential.
"They're there and we just have to find them," Henchy went on.
"Because of the different sports that the kids here are involved in, be it lacrosse or American football or soccer, we just felt there was a core of them who were pulling away.
"We knew the potential was there, it was just a question of getting them more involved and encouraging them to play."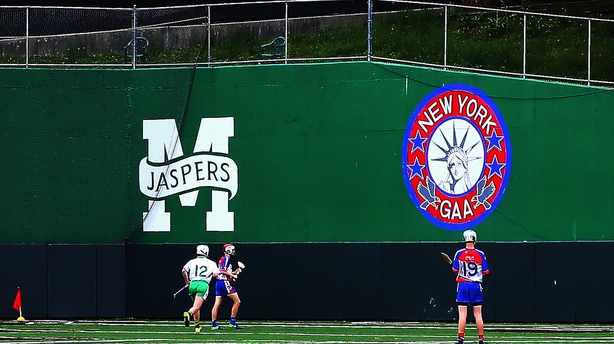 The development plan has not just been limited to football, however. New York has been absent from the All-Ireland SH Championship since 2006, but plans are in place to rectify that.
"Ultimately, we'd like to get back into some form of competition in hurling; maybe playing the winner of the Lory Meagher Cup or something just to start with and have 50% of our team made up of American-born players at all times," Henchy said.
Half a team made up of American-born players may seem optimistic, but such has been the growth at underage levels in recent years that it is more realistic than ever before
New York's footballers secured an historic win in the All-Ireland Féile in 2017, while teams like Shannon Gaels in Queens are able to field sides comprised almost entirely of players born in the US.
McGrath echoed the sentiments of his secretary, saying that hurling was in need of most work when the development plan came to fruition, but that shoots of recovery are visible.
"We started a development office three years ago for hurling because it just wasn't growing as fast as football. If you look in the past three years at how far the hurling has come, especially at underage, it's unreal.
"We're developing hurling and camogie now and we have to bring all codes together. It's not fair to just do one. I know we did concentrate on football, but hurling is growing and growing now."