At the GAA's Annual National Coaching Conference in January 2018, Brian Cuthbert, the former Cork football manager, delivered an excellent presentation titled 'Modelling Best Practice in Talent Academies'.
When Cuthbert wrote a thesis on the subject, he conducted extensive research on a range of different topics: what six counties do in those academies; how players are supported in those programmes; and how players felt within them. 
Those studies remained ongoing by the time Cuthbert made his presentation because he was still gathering research from around the world in terms of talent identification and building optimal environments. Cuthbert's end goal was utilising all that research so the GAA could construct a model that would best suit the association. 
Cuthbert's first slide in that presentation was titled 'What is Talent?'
"Because it is so hard to define talent, it's almost impossible to measure it," he said.
"Because there is such confusion around it in the research, we are in a kind of dark place. Yet we make numerous decisions around young children, saying 'they're talented, and they're not'."
That process is happening in sport across the whole world, so much so that in 2015, the Olympic Council wrote a paper stating that sport has a problem in devising a framework for selecting talent, and in developing role clarity for stakeholders involved in talent identification. 
Research has shown that of all the children that go through academies, only 2% end up being International elite athletes. So what happens the other 98%? 
Because it is so difficult to define talent, and because it is so hard to recognise talent, it's almost impossible to select who are the best young GAA players. "But we continue to do it," said Cuthbert. "And as they get older, we eject more and more players. But we don't mind because we need to find the very best. 
"Despite what the research says, a coach can watch a game and say, 'he's more talented than him, she is more talented than her'. Why can you say that? Because I am a coach and I have authority. And that's what we do."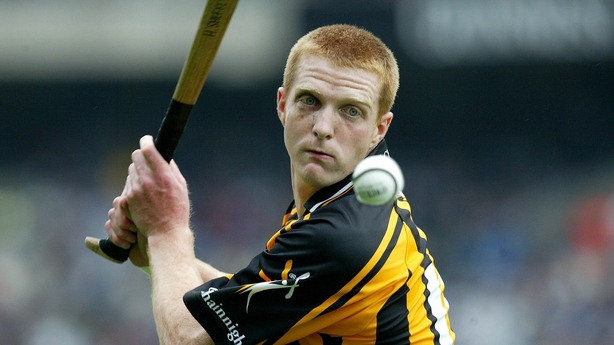 Towards the end of his presentation, Cuthbert showed a slide of Henry Shefflin, taken moments after Shefflin had won his tenth All-Ireland senior medal. Shefflin was a better underage player than he was often given credit for but nobody could have predicted what he would become at just 17. 
"If I saw him (Shefflin) at 17, there's a good chance I'd have pushed him away," said Cuthbert. "We're so focused on today and tomorrow that we don't think about next year or the year after. Sport is about being patient. Coaching is about patience but I think we're in a bubble that wants instant gratification. We want to win today. This is not about winning today, it's about long-term player development." 
When John Horan took over as GAA President last year, he trained his sights on development squads in his first press conference. "I think all the way from Under-13 to Under-20 has to be looked at," said Horan. "We need to create a proper player pathway."
Horan subsequently put together a work group to begin reviewing the GAA youth/player development pathway at inter-county level.
The group contains extensive inter-county playing and coaching experience. It is chaired by Michael Dempsey, former Laois footballer and multi-All-Ireland-winning coach with Kilkenny, but much of its direction has been taken from Cuthbert's research.
The group held a number of preparatory meetings last year before meeting various stakeholders in all 32 counties, ranging from players to parents, teachers, club coaches, academy coaches, full-time staff to county board and provincial officers. Fifteen other bodies within the GAA also provided their feedback.
"The core aim all along was to create a better conveyor belt than just picking panels, play your tournament and then pick a panel again the following year"
The focus-group meetings, which were facilitated by committee members, were a means of collecting and collating data, whereby everyone wrote down their feedback to specific questions. Most of the information gathered though, centred on two core headline points: What is working well? What is not working well? 
Over the last week, a draft document was finalised, which will now go before the Games Development Committee (GDC) in the coming weeks. If accepted, the recommendations within that document could completely change the face of the GAA at underage level. 
Young players by their nature want serious competition. The best will always want to test themselves in an elite environment. But they also often need help too in seeing the bigger picture. 
Proper player development needs a stable base of communication, synergy and complete function but the underage county pathway is largely defined by dysfunction.
The problem with trying to settle on an ideal framework for the GAA though, is the complete lack of centralised governance with every county doing their own thing. As a result, most of these player pathways are stymied by so many autonomous bodies, which nobody has control over, within the pathway itself. 
Players can't be properly developed if they're being pulled in every direction but, with nobody really in charge, coaches will keep dragging out of players until somebody shouts stop. 
Nobody is saying stop because most people don't really know what's going on, including senior board administrators in many counties. The games promotion and development staff in the county invariably do but they lack the power or clout to do enough about the problem. 
Governance is the key issue in tackling the pressure on development squad players but communication on proper structure, along with coach education, coach recruitment and educating parents should be the next step. 
Some players can take it too seriously in trying to make it at inter-county level, which impacts on their education and overall wellbeing. Any development squad coach which prioritises elite skill advancement ahead of creating more rounded and balanced young people is promoting the antithesis of development. 
The culture needs to change but many are already beginning to see the bigger picture. Back in February, Cork GAA hosted a youth health forum in Páirc Uí Chaoimh to create an awareness of the issues which may impact on the development of young players within the development squad system. 
Two of the speakers were the decorated Cork ladies footballers, Bríd Stack and Rena Buckley. Their genuine love of the game came across in their contributions. 
When they were young, they both wanted to do well in school and sport, which they did, qualifying as a teacher and physiotherapist respectively. As their careers grew and developed, training and playing effectively was their social lives because they enjoyed it so much.
They prospered without any development squad system. For years, there had always been some resistance to development squads in Cork. The county board were considered out of touch when resisting them for so long. And yet many people who disagreed with the practice failed to acknowledge that those squads are one of the reasons Cork underage hurling is currently so strong. 
The groundwork always starts with the clubs but that old model of dependency didn't exactly work for Cork when they hadn't development squads, and everyone else did. 
There is no doubting the importance development squads and academies can play in the success of a county. Limerick are a prime example, with most of the current senior hurling squad having come through the Limerick Underage Academy.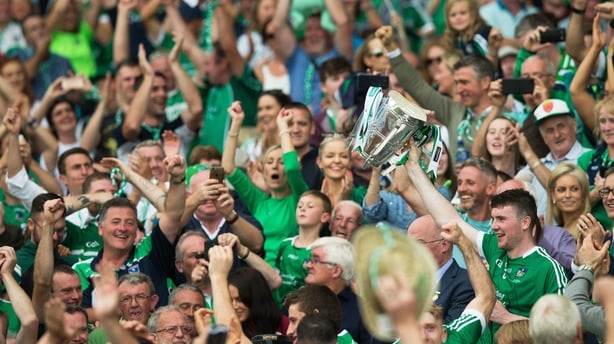 Having a base at the University of Limerick, one of the leading sport centres in the country, gave the project a boost from the outset. There was a more streamlined approach taken towards coherent structural, physical and skill development. 
There has often been an open-ended policy on selection, and bringing players late in to the Academy, but the real success of the programme is down to good co-operation between the clubs, schools and the county board. 
There are no underage fixtures on a Saturday, which is cleared for the Academy, and everybody has bought in to the ideal. 
"The core aim all along was to create a better conveyor belt than just picking panels, play your tournament and then pick a panel again the following year," said Noel Hartigan last year, an excellent coach, who helped draw up an initial blueprint for the Academy earlier this decade.
"With the Academy, there is a clear pathway now."
Limerick are reaping the rewards now but the developmental pathway for any county should be as much about educating young players – and their parents and coaches - than just coaching them to be better hurlers, footballers, camogie players and ladies footballers.
Everyone has a better chance – and is given a much fairer chance – when that pathway is designed to look at the bigger picture.