It's 15 years this summer since Westmeath won their only Leinster title against Laois at Croke Park. The counties will meet again at the same venue this Saturday, but the prize on offer is a little bit different.
Neither county would see themselves at home in Division 3 of the Allianz League, and yet both have spent a season each in Division 4 in recent times.
But with a provincial Championship tie to come between them next month, this final holds a bit more importance than it might have in other years.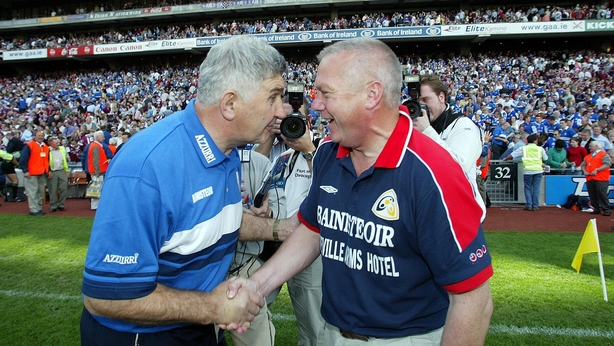 Jack Cooney, the first Westmeath man to lead the Lake County since 1992, says he learned a lot from a stint with Donegal, which ended in 2016.
"I spent a couple of years with Donegal, Rory Gallagher and the lads up there," he tells RTÉ Sport's Brian Carthy. "Two great years. I'm bringing all that experience with me now as I take on Westmeath. Everything, over the years, it all adds up, and you bring it with you.
"I like to have a player-centred approach, it's all about the players. They're putting in massive effort and massive work, and it's very important that they're valued.
"The journey for the last few months has been fantastic. I was previously involved with management teams in Westmeath, and as a player. I'm very proud to be in the role I'm in at the moment."
Westmeath won the clash between the counties in the regular part of the league season on a day when Ger Egan's free-taking proved to be crucial.
But for John Sugrue and Laois, a place in this weekend's final is further evidence of big strides being made by the county since he took over at the end of the 2017 Championship. He's secured back-to-back promotions, with an appearance in last year's Leinster final in between.
"The proof has been there the last couple of years," says Sugrue. "Laois have slipped back, and we're very cognisant of where we have been. Only 12 months ago we were playing in Division 4. If we lose sight of that too quickly we'll be brought back down to earth.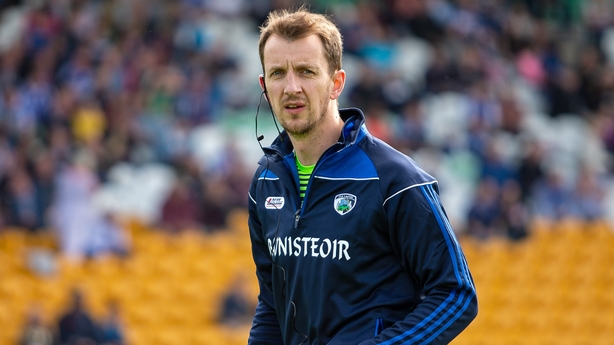 "We stumbled and stuttered our way through it early on. And then we started to find out feet with a small bit of form. It's great for the lads. They're playing football as hard as they can. It's great to see them with an opportunity to step up next year.
"It was quite an even division overall. There were four or five teams in with a shout for promotion on the last day, and we got the rub of the green, and we'll take it.
"Westmeath beat us earlier in the competition. So we've got to really strive to close that gap."
Cooney and Sugrue agree that the league pits teams of equal standard against one another. For the Westmeath manager, promotion was the big target, and getting to play at GAA HQ is a bonus.
"While our focus was on getting promoted, over the last number of weeks, we've now shifted onto the final. It was winner-takes-all really (against Louth). We managed to sneak the draw, and we were happy to get it.
"We got a nice run of games in the O'Byrne Cup. Then we went into three games back to back in the league. We lost to Down up in Newry to make it difficult for ourselves. We knew we would have to go unbeaten from there on if we had any ambitions to get promoted, and we were lucky to do that.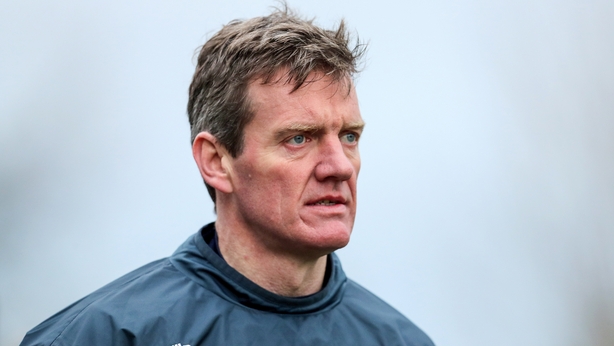 "We're really looking forward to togging out at Croke Park.
"There's a very good recent tradition between us and them over the last 20 years, in under-age and senior. Laois are showing great progress over the last couple of seasons with back to back promotions. John Sugrue has done a fantastic job down there."
Kerry-native Sugrue is strong on one thing ahead of this all-Leinster Allianz League Division 3 final; he wants the provincial championships to stay.
"People from the outside maybe scoff at the Leinster Championship. I think it's a thing that you get to play your neighbours, you get that local rivalry, that sense of identity, that atmosphere between counties. You ask our boys who played in the Leinster Championship last year would they turn it down to go into a second tier competition... absolutely they'd turn it down.
"I think people running are away with the product, and trying to change the product, and make it more zazzier for the person sitting at home on the couch. The fellas on the field are the fellas who should be determining which way this game goes, and I think the Leinster Championship... everyone would give a vote for it.
"There was a dramatic turn, maybe eight or nine years ago, towards very defensive football. I think people are finally realising that football will win games more so than a full on defensive structure. There has been a little bit more football played this year than other years.
"It's great to see it, and I think footballing teams are the teams who are doing well in the country at the moment."