RTÉ Sport's hurling columnist Christy O'Connor observed last week that "the All-Ireland champions template is invariably copied the following season by most teams."
In Limerick's case, that template relies on athletic half-forwards who drop deep to help win possession and counter-attack at pace.
Young Hurler of the Year Kyle Hayes (6'7), Gearoid Hegarty (6'5), Tom Morrissey (a mere 6'1) combine ferocious tackling with the ability to score from distance.
They contributed 1-5 from play in last August's All-Ireland victory over Galway (Hayes 0-4 and Morrissey 1-01) and 0-4 in Sunday's league final win over Waterford (Hegarty 0-3, Morrissey 0-1).
Long puckouts to breakout runners and a short passing game also feature prominently in the game plan.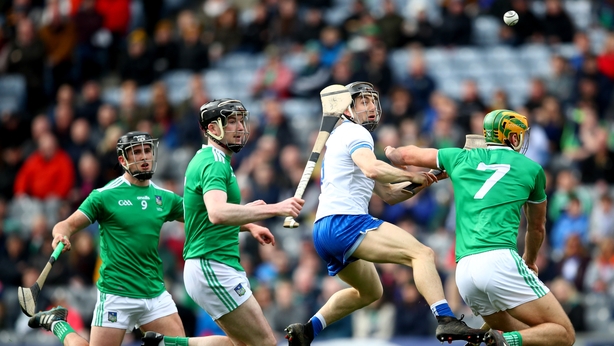 Wexford forward Rory O'Connor had a birds-eye view of the smooth Treaty machine in action last weekend.
"I was up in the premium level in Croke Park on Sunday," he told RTÉ Sport. "You see what's going on, what they're trying to do. How they're changing from short ball to long ball, what they're doing with their puck-outs. How they're drawing men and handpassing it off.
"The way Limerick are playing is how every team is trying to play.
"Their sharpness of hurling, just how quick they are. Their corner-backs will lash a ball to a midfielder's hand, a midfielder will let a ball in to any of the inside-forwards' hands or into space.
"Their transition from turning over a ball to letting it in is outstanding. Like Tom Morrissey did, he just drove the ball long and hard into (Aaron) Gillane and he just flicked it to the goal. Noel Connors couldn't do anything with the space that was in front of him."
For O'Connor, the work-rate of Limerick's front men is a particular inspiration.
"Their forwards work tremendously hard. We're definitely trying to mirror that.
"Just hassling and harrying, your first line of defence is a forward. If you let the ball out easy it's just going to be easier for them to let the ball into their forwards."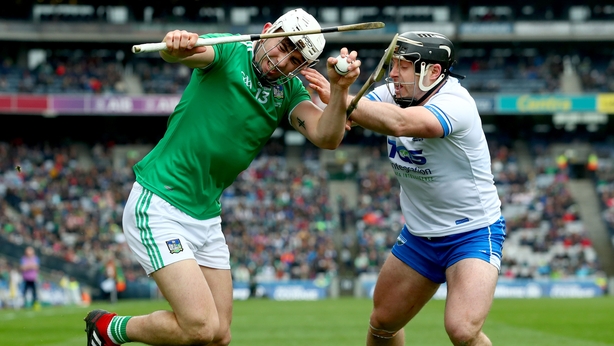 The Deise lined out in a more traditional formation than had been customary under previous boss Derek McGrath.
The extra men up front were starved of supply though as Waterford found it difficult to get the ball past that congested midfield and mostly relied on frees to stay in touch.
Cork were the only team to beat Limerick during the league but Dublin also posed them some problems in the semi-final when they played a sweeper.
Wexford have usually dropped a man back under Davy Fitzgerald and O'Connor agrees that it seems to be a structure the champions find harder to break down.
"Like any other team, Kilkenny, Galway, Tipp, they just pull their half-forward line out as far as they can and collect the ball"
"We had them in the first round of the League," he says. "I wasn't playing, I was injured.
"We lost by three points but could have beaten them. They could have been rusty because it was their first game, and they maybe improved throughout the league.
"Like any other team, Kilkenny, Galway, Tipp, they just pull their half-forward line out as far as they can and collect the ball.
"It's the way the game has gone. Everyone has kind of gone defensive and then when it's time to attack they'll attack as a team."
Whether John Kiely's men can be beaten at their own game is the big question for the summer to come.