In his acceptance speech at Croke Park on Sunday, Michael Fennelly provided a neat snapshot of Ballyhale's culture and history, their humble background and the massive impact their players have left, and continue to leave, on the game.
Fennelly spoke about Ballyhale's "very modest resources" of two fields and a national school and how the club has been the "birthplace to some of the greatest hurlers" in history.
Despite all the iconic players who have gone before them, the staggering numbers from the current Ballyhale panel show the immense impact the club has had on the game.
Consider this: the starting team have won 26 All-Ireland senior medals between them; prior to Sunday, there were already 36 All-Ireland club medals among the group; and their manager, Henry Shefflin, is the most decorated player in the history of the game.
The achievement of winning a seventh All-Ireland club title is even more pronounced considering that 16 of the squad which won the 2015 All-Ireland - including eight starters from that team - are no longer around.
Losing that volume of players would decimate most rural clubs, but Ballyhale Shamrocks are no ordinary club.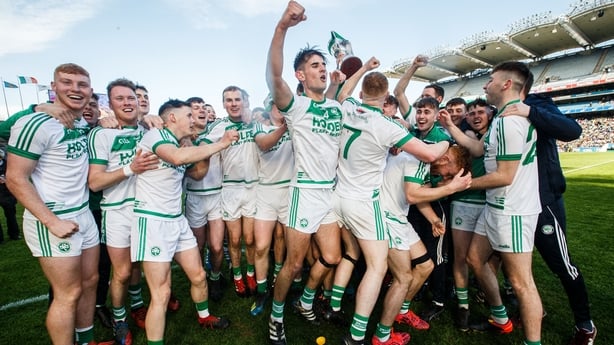 Players were slipping away but, all the while, a new generation was coming. And the torch just gets passed along the unique path Ballyhale have paved.
It is a small parish. All the shops in the village of Ballyhale are gone. The post office is also closed. There is just a pharmacy, a café and one pub.
The parish is a farming community. The hills above the Ballyhale village overlook a blanket of five counties and peer down on a parish bursting with tradition, where the deeds and feats of past hurlers have been deposited like nutrients in the soil.
The parish comprises the villages of Ballyhale and Knocktopher and the area of Knockmoylan. Hard work and dedication sustains their excellence but Ballyhale's identity and winning mindset has been formed through a deep history of success and pride. And the end product is an enduring tapestry of brilliance stitched together by genetic inheritance and generational sinews.
In the GAA, family bloodlines flow from one generation to the next, passing on traditions and talent like heirlooms. But Ballyhale have the richest gene pool in the country.
Ballyhale went 15 years without a county title between 1991-2006 but the generation game soon took hold again. Adrian, Darren, Kevin and Patrick Mullen are first cousins of Michael and Colin Fennelly. Evan Shefflin and Brian Cody are nephews of Henry Shefflin.
A huge volume of the current panel has family links and connections to the great teams of the past, especially the side which won the club's first three All-Irelands.
The first of those titles was won in 1981, just nine years after the club was founded in 1972. Yet Ballyhale's success predates that mark, and understanding their history is critical to grasping who they really are, and where their winning mentality comes from.
Originally, football was the more popular game in the parish. The last Kilkenny team to win a Leinster football title, in 1911, was captained by a Knocktopher man, Dick Holohan, grandfather of Frank Holohan, who captained Kilkenny in 1986.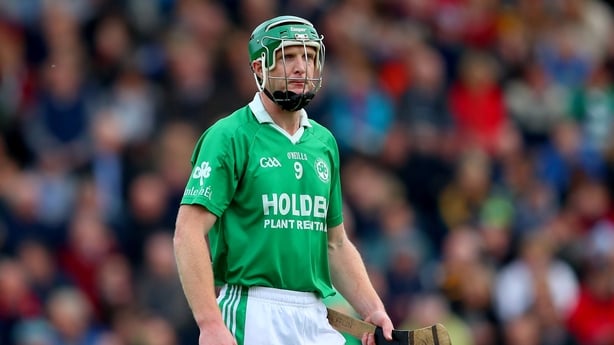 The first Ballyhale man to win an All-Ireland, in 1922, Pat 'Dexter' Aylward, is a grand-uncle of Mark Aylward, who came on as a sub on Sunday. There was a junior team in Knockmoylan at that time but when Carrickshock was formed in 1926 [not the same entity as the current club], it was founded in Castlegannon NS [in the Ballyhale parish].
Kilkenny's All-Ireland-winning team of 1932 was initially captained by Jimmy 'Dux' Kelly of Knocktopher. Jimmy Walsh of Kilcreddy, Castlegannon received the Liam MacCarthy Cup when Kelly lost his place.
John Fitzpatrick, grandfather of Cha, was corner-forward for Kilkenny's All-Ireland win in 1933. Jimmy Walsh again captained Kilkenny to victory in 1939, when Bob Aylward, brother of 'Dexter', was a sub and Jimmy Kelly of Rosbualtra, also in Ballyhale parish, scored the winning point.
The seeds of the Shamrocks' success were sown in the 1930s. Carrickshock won seven county titles between 1931 and '51 but everything changed when 'Parish Rule' was introduced in 1954. Ballyhale and Knocktopher competed separately in the Junior championship before coming together under the one name to reach three minor 'A' finals in a row between 1965-67, winning two.
Then the clubs went their own ways again but when Ballyhale and Knocktopher met in a South Kilkenny Under-21 semi-final in 1969, Ned Fitzpatrick, Cha's father, was a Knocktopher midfielder marking a Knockmoylan neighbour, Patrick Holden, father of current Kilkenny senior Joey.
The farce concentrated minds. Fr Anthony Heaslip, part of a popular Knocktopher family, was central to the founding of Ballyhale Shamrocks.
Smouldering talent soon blazed. Junior champions in 1973, Intermediate champions in 1974. When Shamrocks finally won their first senior title in 1978, they exploded, winning five of the next six, including two All-Irelands.
Ballyhale went into decline after their third All-Ireland in 1990 until the next generation came through in the mid-2000s. And now a new generation has come through again.
The Shamrocks are unique in how they keep evolving but the current generation still retain the values and playing style of their predecessors. When Ballyhale first emerged as a force in Kilkenny in the 1970s, they developed a criss-cross style of hurling that teams could not handle. Despite all the tweaks this side have made to cater for the modern game, Ballyhale romped to this All-Ireland playing in their traditional style.
In their five championship matches in Kilkenny, Ballyhale accumulated a whopping 13-103. In their four matches in Leinster and the All-Ireland club series, Ballyhale racked up 11-85.
Their total of 2-28 on Sunday was the highest score, and number of scores, recorded in an All-Ireland club final. Ballyhale created 43 scoring chances over 60 minutes, which was effectively a shot every 90 seconds. Staggering.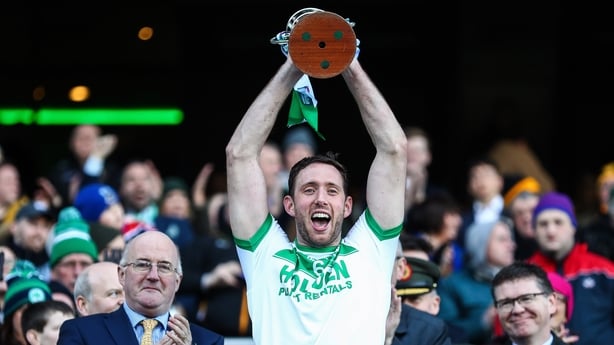 Ballyhale have some of the biggest names in the game but the next wave of exceptional talent just keeps on rolling.
After Shefflin came TJ Reid and now Adrian Mullen is one the most exciting forwards in the game. Mullen ended with five points from play on Sunday but it would have been eight if three of his attempts hadn't hit the post.
Mullen is still only 19 but 14 of the 38-man squad are under 21. Ten more of the panel are under 24. Age and odds are immaterial once they put a Ballyhale jersey on their back because one of the club's greatest strengths has always been how well their support players supplement their county players.
Their county players did their stuff again on Sunday though. As well as scoring 2-4 from play, Colin Fennelly had an assist and was fouled for two converted frees.
TJ Reid had just one possession in the first 25 minutes. And then from his next ten plays, Reid scored three points from play and had five scoring assists. Michael Fennelly had just one possession in the first half but he was a powerful presence at centre-back throughout.
Fennelly was right when he spoke afterwards about Ballyhale's modest resources. They don't have a clubhouse. They set up a temporary gym in a nearby warehouse and when that arrangement ended, they converted one of their dressingrooms into a makeshift gym.
Ballyhale only have two pitches. They have no floodlights for training at this time of the year. They to go the Kilkenny training centre in Dunmore or rent a field from one of the other clubs with lights. And yet none of that stuff has ever held them back
At the 2012 GAA Coaching Conference, the Crossmaglen Rangers chairman Tony Brady said about their club's success: "The secret is that there is none".
It is the same with Ballyhale. Hard work, humility and dedication sustains their excellence but their enduring brilliance ensures that the Shamrocks name will always be wrapped up in an aura and mystique.
And it will forever echo through the hurling world with reverence.