Davy Fitzgerald was left bemused by his side's second-half collapse in their Allianz Hurling League quarter-final against Galway on Saturday.
Wexford led the hosts 3-05 to 0-13 at the break Pearse Stadium after goals from Conor McDonald (2) and Lee Chin.
Things went badly awry in the second period however as the hosts outscored them 3-08 to 0-06 for a 10-point victory.
"I thought we probably should have been up four or five points at half-time," Fitzgerald told RTÉ Sport. "I thought we played really well, we could have had another goal even.
"The second half then, it was like another Wexford team turned up.
"It wasn't anything like the intensity, the tackling we had in the first half just wasn't there."
"It's not like them boys. If you saw the fight they had down in Wexford Park (against Kilkenny) last week... and that went out the door completely.
"I don't why we didn't have it in the second half. We got very flat and stayed flat."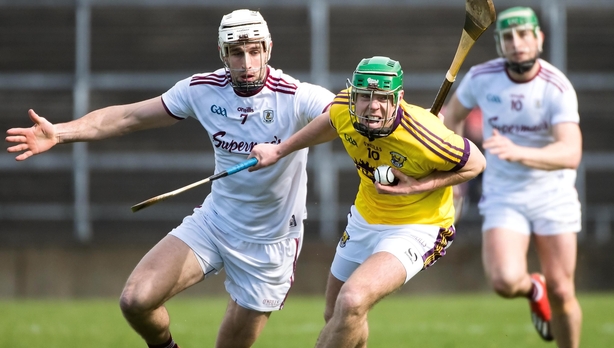 Fitzgerald questioned the free count that went against his team in the opening 35 minutes but was quick to insists that hadn't cost them the game.
"We found it very hard to get any free whatsoever. It was tough out there," he said.
"I think it was 13-2 (the free count). I can't say the 13 weren't frees but we probably deserved a lot more than two.
"But we can't blame that for losing the game and we won't. It came to ourselves and we weren't good enough in the second half."
The Wexford boss added that he hoped for a big improvement when the sides meet again in Salthill in the Leinster Championship.
"Well done to Galway. They won't be exactly quaking in their boots when we come up here on 26 May!"
"We've had a pretty decent league and overall we'll take a lot out of it."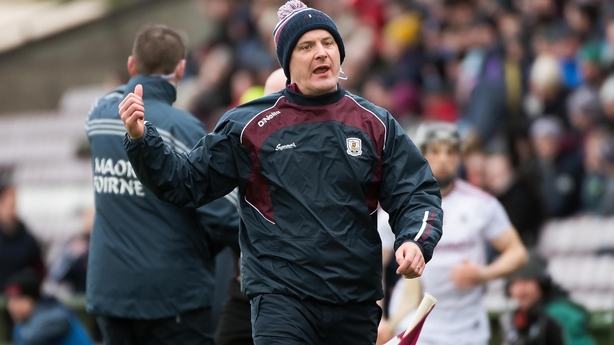 Galway manager Micheál Donoghue was understandably more satisfied with his troops, who have a rematch with their 1B conquerors Waterford next weekend for a place in the final.
"I thought we started okay, conceded two soft goals that we would be disappointed with but the lads responded well to those setbacks," he said.
"In the second half, we knew we had to step it up again and the boys duly did.
"I don't think it's going to have any bearing on the Championship fixtures in a couple of months' time.
"We want to win every competition we're in but we take it game by game.
"We've been fairly experimental in the League but I think what was most encouraging for us today were the lads that had played a couple of games previous made big impacts when they came on. That's what you're looking for."