"I said to them in the dressing room before the match, this was a Limerick All-Ireland moment."
So said Westmeath hurling manager - and Limerick legend - Joe Quaid to his players before they ended a 32-year wait for promotion to the top-tier on Sunday.
His message - inspired by his own county's success - clearly struck a chord with the dressing room.
On a miserable day in Ennis, Westmeath rallied from a five-point deficit at half-time to edge out Kerry in the Division 2A decider.
The Midlanders have come close to reaching this feat before, but they've finally made the breakthrough and now have Division 1 hurling to look forward to in 2019.
Raharney forward Killian Doyle dominated the headlines in most of the match reports from that historic victory for Westmeath. He managed to pocket an impressive 0-06 in the biting wind and rain, although he modestly insists that he hasn't been their most prolific scorer this year.
"It's probably the only good day I've had in front of the posts all year," the 21-year-old laughs when speaking to RTÉ Sport about his county's achievement.
Doyle says the historical dimension didn't get a mention at training during the week, and they didn't panic when they were struggling with the weather.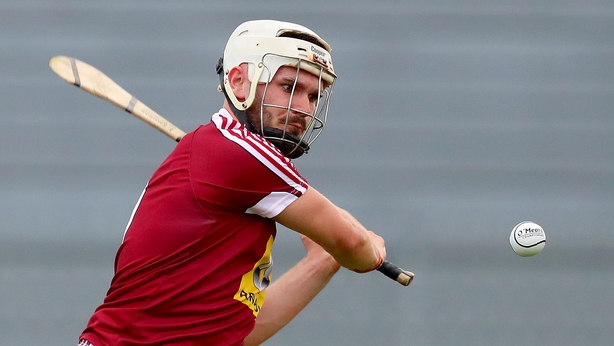 "We were down five points but there was a strong breeze and we just tried to instill in ourselves at half-time that the breeze could win the game for us.
"During the second half especially, there was an awful shower of hail and rain and everything you could imagine. It was a tough day conditions-wise but it was the same for both teams. When you did get the ball you just had to make the most of it.
"It's massive for us. We were on a high after the game yesterday and everyone was in great form. I suppose when you're in a winning dressing room, it's a great place to be. In one sense, I know how it feels for Kerry to be in the other dressing room.
"When you do win big games and win promotion, you have to enjoy those moments."
The Westmeath hurlers have been closing in on the top grade for the last few seasons. In 2016, they were unfortunate not to complete the step-up after clinching the Division 2A title.
Laois halted their progress that year in a promotion/relegation play-off, dispatching Westmeath by seven points at O'Connor Park to keep them out of the top bracket.
They also contested the final of the Joe McDonagh Cup last year, where a victory would have given them a safe passage into the Leinster championship of the Liam MacCarthy Cup. But their journey ended with defeat to Carlow in Croke Park.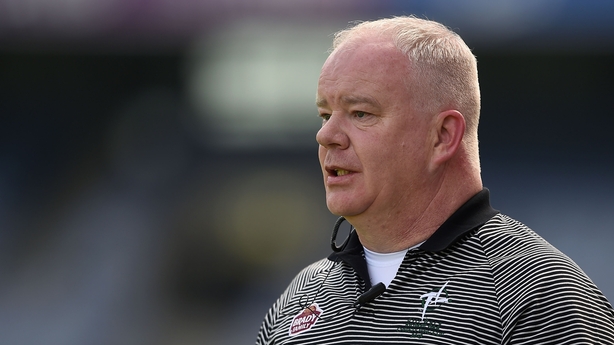 Their underage teams have proven their credentials against the hurling superpowers in recent years too. The Westmeath U21 team famously defeated Kilkenny in 2016 to book their place in the Leinster semi-finals, with Doyle lining out at midfield for the county that day.
He's been on the senior panel for the last few years but he was away on a J1 in San Francisco last year.
"I was actually away last summer so I missed out on the Joe McDonagh so we'd love to win that out," he recalls.
"I knew going that they'd have a great chance of getting to a final so that was my own decision and obviously I would have loved to have been there with the lads but at the same, it was my choice to go so I can't really have any complaints."
Doyle's break away from inter-county hurling is over now, and he's fully back in the fold.
He explains that the Westmeath players were in typically good spirits in the aftermath of their triumph and will return to their clubs for the next two weeks before refocusing for the Joe McDonagh Cup later in the year.
They're looking forward to competing against some of the best teams in the country in the National League next year but Doyle is still waiting for it all to sink in.
"It probably won't [sink in] until we're actually up playing the big Division 1 teams. We're just absolutely delighted to get the win I suppose and to move up that grade. They're the teams you want to be playing.
"We train as hard as any other county, sometimes maybe more so. It'll be a regular occurrence to play these teams in the league and not just a once off game. That's the most important thing."