Mourneabbey manager Shane Ronayne says the club is "excited" to have completed the transfer of Dublin star forward Noelle Healy.
Healy's move from St Brigid's in Castleknock to the reigning All-Ireland senior club champions was approved at a Cork county board meeting last night, as was first reported by The42.ie.
It's understood that the Cork county board initially recommended a 'no' vote to the switch, but the motion was subsequently passed by 23 votes to 18 when it was put to the floor.
Speaking to RTÉ Sport, Ronayne expressed his relief at the outcome, and said the five-in-a-row Cork and Munster champions are thrilled to officially welcome their new recruit.
"I suppose if there was a transfer market in Ladies Football, I'm sure Noelle would be up at the top of it. I suppose we got wind of it that she was moving to Cork and wanted to play with Mourneabbey.
"We're all very excited and there's a great buzz around the club. The players are very excited and it'll certainly add impetus for our campaign to go for six (in-a-row) in Cork and to go further afield again.
"She's very excited about the whole thing and we're very pleased to have a player of her stature. It might be difficult for her to get back for training mid-week in Dublin so I'm sure Mick (Bohan) would be happy that she's training at a good standard in Cork." 
Ronayne explained that Healy first contacted Mourneabbey's Ciara O'Sullivan about the possibility of joining the club and that he first spoke to her about a month ago.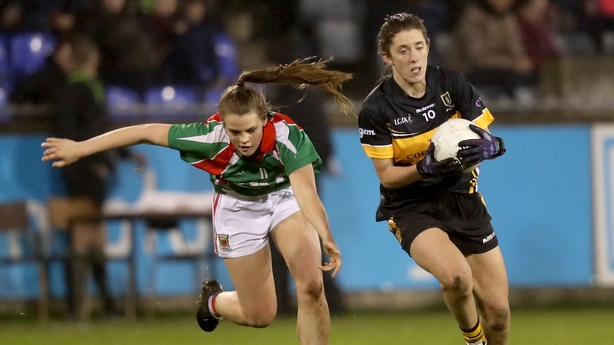 The 2017 Player of the Year works as an anesthetist and Ronayne says she is living in the parish of Mourneabbey this year while she is based at the Cork University Hospital (CUH) "as part of her qualifications." 
He added that they are delighted to have Healy in their ranks, but emphasised that they did not actively pursue the acquisition of the Dublin star.
"Noelle was looking for somewhere with a high standard to play (with) and I presume Dublin are anxious for her to play with a good club as well.
"We don't actively seek transfers and don't go out seeking players. We always try to play with what we have and we have a number of girls who aren't actually from the parish of Mourneabbey but they've been playing with Mourneabbey since they were Under-10 or Under-12. They're not transfers in.
"Everybody who won the All-Ireland with Mourneabbey last year would have been there since they were 10 or younger. We're delighted we won an All-Ireland last year without any players coming from outside but we're always trying to improve and a player of Noelle's calibre is going to be an absolutely huge addition."
He continued: "We checked out what had to be done. The rules are very strict with regards transfers and things like that because they don't want to create super clubs and a club might suggest we're at an unfair advantage now but as I said, we don't actively seek transfers.
"We didn't seek Noelle out, she approached Mourneabbey players."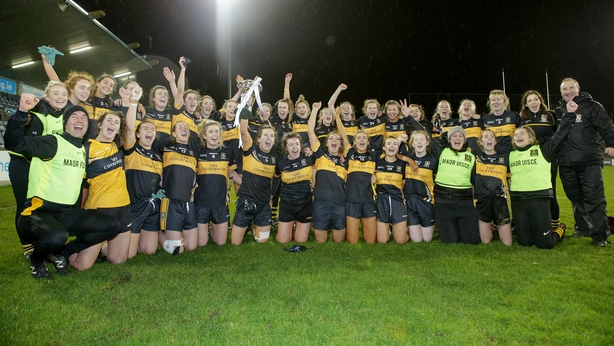 Healy is a key player in the Dublin team that is aiming to complete an All-Ireland three-in-a-row this year. The pacey forward will bring plenty of power and scoring ability to an already impressive Mourneabbey attack which helped secure a long-awaited All-Ireland title last year.
Ronayne says he appreciates that some clubs "wouldn't have been happy" with their signing of Healy, but he applauded those who supported her move to Mourneabbey.
"I suppose the democracy that exists within the organisation is that the top table can recommend 'no' and the floor - where the real power should lie - voted for it.
"I think this was democracy in Ladies Football in perfect action last night. Fair play to those people who were there last night, the Mourneabbey delegate who was at the meeting spoke very passionately about the whole thing. In fairness to the people on the floor, they backed it.
"And they could have said no but I think they saw that everything was above board."