Generally now accepted as the most keenly contested competition in the inter-county football season, the Allianz National Leagues are an eclectic mix of team styles and personalities.
The result – with teams of similar ability challenging each other – is an annual snapshot of the state of our game. We are alive and well.
Gaelic football has changed and is not the game anyone above playing age fell in love with growing up. It is a game with the same fundamental rules but with a reinforced tactical understanding and therefore much different playing priorities.
Styles make fights and some styles make for horrible viewing but as 2019 gets towards a gallop, there is an identifiable style of play – as evidenced again over the weekend – that is now a clear platform for success in all divisions.
Sporting Darwinism
Over the last decade there has been no small amount of faith pinned to the hope that Gaelic football as a spectacle would push through the prevalent approach of massed defence and find a better equilibrium.
There was a seemingly endless period of time where stifling opponents through weight of numbers and capitalising on that frustration as a version of attack became the accepted means of maximising your potential.
There are many developmental drawbacks to that model from a coaching perspective and it also opens the current wave of coaches to valid criticism for lack of creativity; not to mention the boredom of it for spectator engagement.
Even though the last ten years have witnessed an acceleration in sporting Darwinism, it has ever been thus.
Every generation's approach to the game frustrated the generation before because it's always different and never appreciates the values of the game as it 'should' be.
Every season brings new tactical innovations – not all for the aesthetic good of the game – and only those that prove effective are retained long term. Coaches and teams at any level who do not continually assess their approach or that of others will be quickly left behind – especially in this age of accelerated evolution.
A glance at the league tables after five rounds will tell you that the model of play that is most effective is that of the All-Ireland champions. Of course winners are always imitated and a successful game-plan is often executed by teams with the best players but coaches seem to have recognised that only defending well places many limitations on what can be achieved.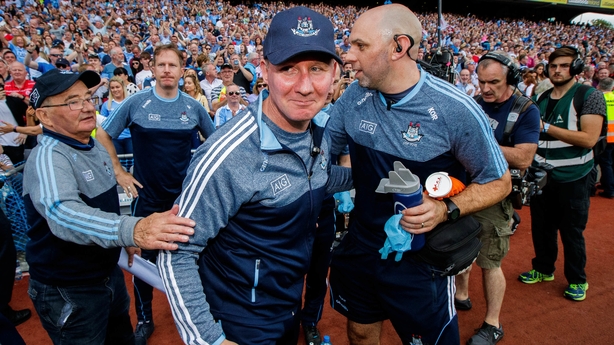 Formula for success
As the emblematic team of this era, Dublin are not only the benchmark for all facets of play but their game-plan is now widely accepted and replicated as an efficient and effective template.
Don't be fooled by the propaganda that Dublin do not defend in as many numbers as a Fermanagh, Carlow or Down when it is needed. Like any champion, they do what has to be done to prosper in any moment of a contest.
Intelligent and collective defending underpins the Dublin approach and that has various forms but what really defines their play is their variety of attacking patterns.
Electric pace, accurate foot passing, hard support running and controlled possession underpinned by exceptional skill levels are the tools available on the pitch but what sets Dublin apart for now is key decision makers who can manage the game and plot a route through any game.
And now versions of those patterns are appearing more and more on the football landscape as the norm.
The eight league final births across all four divisions with two rounds of games left reflect the development of Gaelic football in the minds of modern coaches. There are outliers in the form of Fermanagh and Down – who are making sure they can walk before they try running – but primarily a dynamic, balanced brand of football now prevails.
Coaches have recognised the benefits of turning the ball over higher up and through the development journey of the last decade, attackers are much more efficient and resourceful. Teams are attacking each other with intent, reinforced by the belief that they can defend collectively if play breaks down.
Gaelic football played well in 2019 is a brilliant spectator sport with pace, enterprise and skill levels unparalleled in our game previously. Absolutely there remains – always has been and always will be – horrible games of football every week. But if we return to the 2019 Allianz National Football Leagues as a 'state of our game' address then we are travelling in a very healthy direction.
The final piece in the jigsaw could be the introduction of the attacking mark. There is now a reward for the ability to kick accurately whereas previously – even with flawless execution – the end result would likely have been a surrounded inside forward and possession lost. The mark offers attacking variation and that can only help the flow of the game.
The most competitive teams in the country now at all levels are attacking with pace and kicking smartly to good forward movement when the opportunity arises and still defending with energy. The best teams have achieved a perfect balance between the two.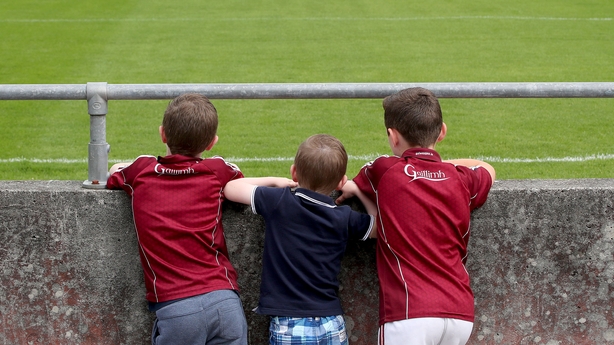 Gaelic football is wasted on the old
The pity about coverage of our games is that we hear so little from the players. Analysis and comment across the media is provided – necessarily – by people who played in another era.
Often they [we] were attackers or marauding wing-backs who enjoyed more space and want that also for their heirs. But today's players only see the challenge of the game – they are not dreaming of yesterday nor are they curtailed by those thoughts.
Younger players learning to play today are learning a different game and understanding the modern approaches as their 'normal'. They don't see covering defenders or a lack of space as heresy; they see it for what it is – a conundrum to work out and opportunity in other areas of the pitch. They are consequently smarter and more skilled footballers.
Those kids do and will continue to love the Gaelic football as we all did through their development stages. They don't understand our doom and gloom rhetoric because they love to compete and play as we all did and Gaelic football gives them a brilliant opportunity to do just that every day.
For some time, Gaelic football has been a difficult watch far too often and a defensive approach was allowed to neutralise attacking flair but we are in a new phase where footballing solutions can unpick negativity.
Coaches who cannot equip players to take initiative and use their ability proactively will very soon be obsolete. Coaching – by its definition – is an exercise in empowerment.
Gaelic football will continue to change but the coaches and players who are prepared to attack the opportunities it provides will continue to prevail.