The role of performance coach is, by it's nature, difficult to define.
It's easy to sneer at too, particularly in the GAA, where there's a resistance to most new innovations when they first arrive.
The appointment of Kieran Donaghy and Doug Howlett to performance roles at two high profile hurling teams has brought this growth area into the spotlight in recent days.
"It's about what are the specifics and expectations from the person that's bringing in the coach."
Donaghy is to take the post of performance coach with Galway hurlers, manager Micheál Donoghue saying he was thinking 'outside the box' when it came to finding marginal gains.
The former Footballer of the Year won't be involved on a regular basis due to his commitments as a player with Tralee Warriors in basketball's Super League, but he has been brought on board for his 'personality and experience'.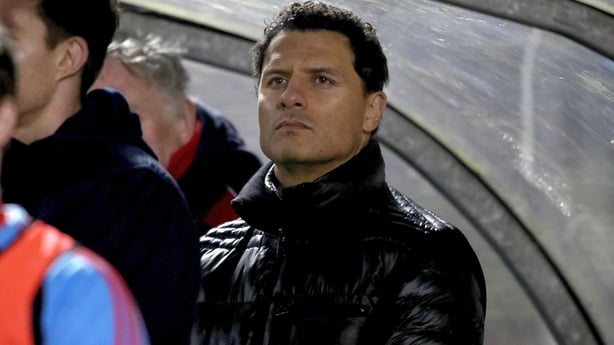 Howlett remains New Zealand's all-time record try scorer and a Munster legend. He works with the province as their marketing and commercial manager and he will combine that with the role of performance lead with Cork hurlers.
Over the past few decades sports psychology, nutrition, sports science, strength and conditioning, and video analysis have all become common place in top level Gaelic Games despite being greeted with initial scepticism.
In recent years performances coaches have started to pop up, the first high profile case the appointment of former world boxing champion Bernard Dunne to Jim Gavin's Dublin backroom team in 2013.
He quit that role in 2017 when he took over as the high performance director of the IABA, Ireland amateur boxing's governing body.
As with everything in the Dublin football camp, his role was shrouded in secrecy and the nearest he came to explaining his duties was in a 2016 interview.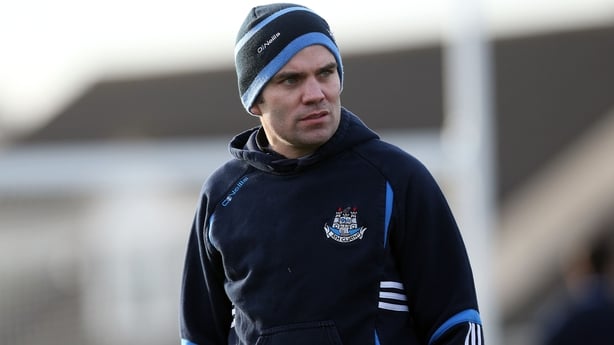 At the time he said: "Honestly, and without fudging the lines or you thinking I am not telling you anything, I literally will do whatever Jim tells me what to do, and that's as simple as being a Maor Uisce, sitting in at a training sessions or kicking balls back out to boys that are kicking."
Whatever he did, he played a part in three All-Ireland wins in four seasons and he was popular among the players.
Former Mayo and Wicklow footballer Austin O'Malley is performance lead with McNulty Performance, the company run by 2002 Armagh All-Ireland winner Enda McNulty.
The company's slogan is 'our mission is your potential' and McNulty has worked with a string of well known clients in sport, performing arts and the corporate world, including Ireland's Grand Slam winning rugby team.
O'Malley explains that there are two different types of performance coaching brief - one aimed at the environment around the team or athlete and the other aimed at the athlete themselves away from their sporting life.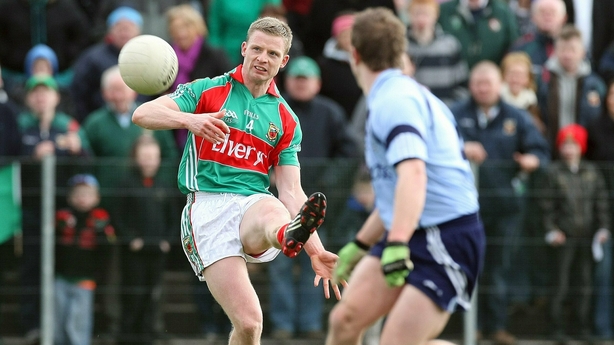 "It's a fluid concept, as is all coaching," he said. "It's about what are the specifics and expectations from the person that's bringing in the coach.
"You can look to a performance coach to build a high performance environment. It's a cold pair of eyes looking at what is there, a 'situational analysis'. What should be here, what are the gaps? Then it's about creating and planning.
"If the brief is player-focused, it's about the player away from the pitch - it's lifestyle and a holistic approach. It's about things that the manager might not have time to deal with."
According to O'Malley, the appointment of Howlett and Donaghy, even though they don't have a professional coaching background, makes perfect sense. The fact that they've never played hurling makes no difference either.
"These guys have been in the trenches and have a solid profile of performance," he said. "They've lived and breathed it - the young guy with the masters degree straight out of college might have all the science, but they haven't lived it. Experience is everything."
This jumped out at me...A picture paints a thousand words!
But What are the key words that describe this cohort as Leaders & is there a common denominator ?
Any thoughts??#Secretsauce #legacy pic.twitter.com/hJQ2GFqNGA

— Austin O Malley (@Omalley_Austin) January 16, 2019
The modern inter-county footballer and hurler are generally open to new innovations in their sport, on and off the field.
That wasn't always the case, of course, and Kerry legend Tomás Ó Sé admits he wouldn't have been comfortable having to sit down and chat to a performance coach, no matter who they were.
He preferred to take the counsel of his brothers, Darragh and Marc, and uncle Paidí, all All-Ireland winners with the Kingdom. He acknowledges: "It was a different era.
"We never, ever had anyone like that in Kerry when I was playing. It's a relatively new thing.
"My perception of it is, you go in, talk about what you've done, what it is you're doing. If they are open to it, players can go up and talk to you then. If I was in the role, I'd be ringing people privately and talk to them, try to give them a bit of confidence.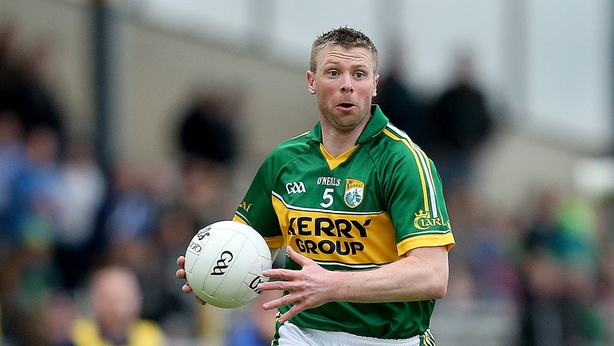 "Teams have been doing this for a while in the GAA and it shows that teams are continually trying to find that edge. If four or five players buy into it and that makes a difference, it could be the difference in winning an All-Ireland or not.
"Kieran Donaghy has been through it all. Nothing beats a guy who has been there and done that.
"He puts people in good form because he's just positivity itself," said Ó Sé, a long-time team-mate of Donaghy in Kerry colours.
"If Galway had a fellah who was brilliant for them two years ago and is struggling now, I'd be saying it to Kieran, explaining that we need to get him back to that level.
"I don't think he's going to be up there for every training session, or even every week, he might call them for a chat on the phone while he's in the car. I don't think that chat would do anything but good."