Former Galway football star Kieran Fitzgerald is delighted to see the revival in his county's fortunes but warns that a counter-attacking style will not be enough to dethrone five-in-a-row chasing Dublin.
The Corofin defender was an All-Star when the Tribesmen last won the All-Ireland title in 2001 and last season, under his old team-mate Kevin Walsh, was the first time since that triumph that Galway reached the final four.
"You have periods of time when counties aren't as successful but now there's a real group of players there that are really talented," Fitzgerald told RTÉ Sport. "They have beaten Mayo the last three times, won the Connacht title last year and got to the All Ireland semi-final for the first time in 18 years.
"I think they'll probably have to change tactics a bit going forward in relation to how they express themselves, not be as defensively minded. But it is great to have Galway back in Division 1 and competing in the latter stages of those competitions and hopefully it will continue."
Dublin comfortably accounted for deep-sitting Galway and the similarly set-up Tyrone in the All-Ireland semi-final and final last year and Fitzgerald points out that the Dubs quickly adapted after their sole Championship loss under Jim Gavin - the 2014 semi-final.
"I don't see any team beating Dublin with that solely defensive mindset," said Fitzgerald. "I think in the last few years, the team that has pushed Dublin hardest has been Mayo and they have really gone for it and matched them with high-octane football as well.
"You've seen the defensive teams trying that recently and they just pick you off. Tyrone in the All Ireland final, Galway last weekend, they're still conceding big scores while trying to play a defensive game and I don't think it's going to work for any team.
"I think it will bring you so far but moving the ball as quickly as possible from A to B is the best route.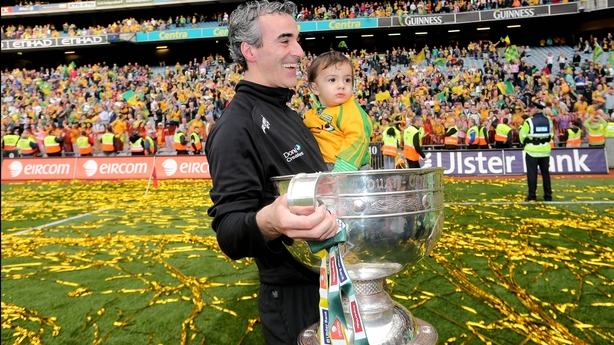 "Bar Donegal, a defensively-minded team hasn't won an All Ireland. Donegal were the first team to do that and maybe caught people on the hop with it but once that was figured out, teams haven't been successful since.
"I think at the time, teams didn't know how to handle that but you see Dublin now, Dublin pick you off and then just play. They're happy to keep possession out the field because there's no obligation on them to play football, it's the other team that has to try and come out and play.
"The defensively-minded teams want the likes of Dublin to go in and get turned over so they will catch them on the break going out but Dublin will pick them off with long-range kicks, they're well able to kick long-range points, and then they'll just mind possession for the rest of the game.
"It's the defensive team's obligation to come out and play football and try and win the game. The Dubs have already kicked the points so that's the way forward."
In any case, there will be no blanket defence from reigning All-Ireland SFC champions Corofin tomorrow as they take on Ulster kingpins Gaoth Dobhair in Carrick-on-Shannon.
"We go out and try to be as positive as possible," insists Fitzgerald. "At times we do have plus ones back but it mainly evolves from tracking players. Our initial approach is to move the ball as quickly as possible up the field."
Despite his multitude of Galway (13) and Connacht (6) club titles, Fitzgerald admits that the village's first national triumph in 2015 was one he thought would never happen. But
"The only medal I really thought about was an All Ireland club medal because it would be lovely to have one and play in Croke Park with your club," he says. "In regards to the other medals, obviously it was great to win them, but it was never something that I think about too often.
"We were getting older and you just think 'it's not going to happen'. But Stephen Rochford came in 2015 and we had a real injection of youth. Good young players, Ian Burke a prime example, and good structures in place and we got it going and it eventually happened.
"I was fortunate enough to win an All Ireland with Galway in 2001 but there is something really cool about running out with your club in Croke Park.
"In 2015, I got the chance. At that stage, I was 34 and would regard myself as very experienced and I was just surprised by the emotion of it all when you run onto the pitch, it grabs you.
"I remember thinking to myself before the throw-in 'I have to steady up here and get the game on'. It's such a huge and emotional occasion. You meet people there, in the stands, that would never be at an inter-county game, elderly neighbours, it's a real family day. It's a real cool day and it would be great to get back there again but there's four teams left that want to get there."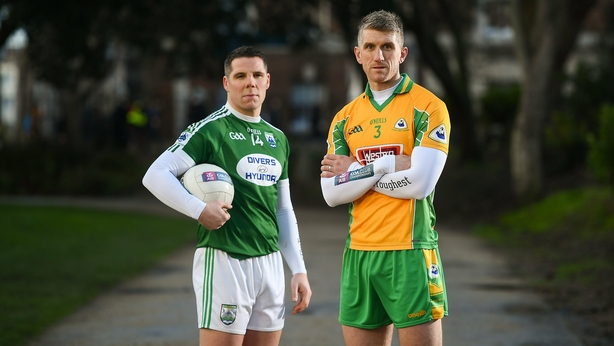 The now 38-year-old Fitzgerald is likely to be marking Gaoth Dobhair's own veteran, former Donegal wing-back turned full-forward Kevin Cassidy.
"Our combined age is into the 70s or 80s," laughs Fitzgerald. "You wouldn't get it in inter-county. In club you've young and old, so that's one of the beauties of it.
"As long as I'm physically fit and want to be there I'll keep going. It's easier for me to hang on in there when I'm part of such a great club, if you were struggling in the depths of junior it might be easier (to retire).
"He's (Cassidy) flying. I would have come across him on the inter-county scene as well. He's a two-time All-Star and he is a real big player for Gaoth Dobhair among many others they have. He has really turned it on this year and he's a real leader for them as well.
"You see in games how he's driving them on. He was very effective against Scotstown (in the Ulster final) and in the other games as well. He's a big strong footballer and whoever is marking him will have their hands full.
"They've some very skilful players. Odhran MacNiallais is one of the classiest footballers in Ireland. They really go for it and that's what we're expecting Saturday evening.
"They counter-attack really quickly and they're not afraid to attack. I expect a good game and both teams to go at it."
Follow the All-Ireland club SFC semi-finals with our live blog from 1.15pm and listen to live updates on RTÉ Radio 1's Saturday Sport