Galway manager Kevin Walsh says his side "weathered the storm" to eek out a one-point win over Monaghan in their Allianz Football League Division 1 clash on Sunday.
A Johnny Heaney goal proved to be decisive as Galway held off a late rally of four points from the home side, who have now suffered two successive defeats since their victory over Dublin.
'The boys did really well and one or two caught some vital balls. That's what you're looking for, a bit of leadership.' pic.twitter.com/yPwSn5OpSG

— RTÉ Sport (@RTEsport) February 10, 2019
"Yeah, we'll take it," Walsh told RTÉ Sport's John Kenny after the game in Inniskeen.
"We probably had one or two chances up front and I think a Monaghan defender got a toe to the ball in front of goal. At the end of the day it was about holding on.
"The boys did really well and one or two caught some vital balls. That's what you're looking for, a bit of leadership."
Monaghan made the better start in the opening half and had three points on the board before Galway registered their first score after 20 minutes.
The visitors appeared to be implementing a defensive gameplan during that period, but Walsh insisted that playing from deep wasn't something they planned for.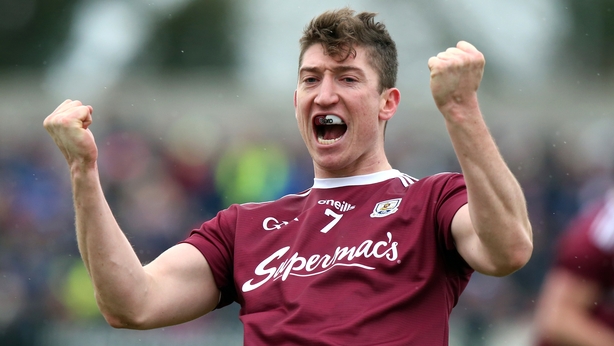 "It looked that way but it wasn't intentional. There were some new fellas in new positions and it was trying to get into the tactical side of it and maybe ended up going a little bit deep.
"We'd been roaring for the lads to get out at that point. But again Monaghan are very good at that. They slowed the ball down, they spread the wings and we probably couldn't get our hands on the ball for a while. And they had runners off the shoulder which dragged our boys back.
"We weathered the storm early on but I think the last 15 minutes was solid."
Galway have clinched two wins in the league so far without some crucial players including Ian Burke and the rest of the Corofin contingent who are preparing for an All-Ireland club semi-final next weekend.
Walsh stressed that Galway won't be using their absence as an excuse and says that the other members of the panel are expected to fill the void while they wait for the Corofin players to return.
"We're trying to get the message out that on any given day that a Galway man puts on a jersey and that there actually is nobody missing.
"We can't make excuses and we'd be hoping that two or three players would step up and be pushing for a championship shirt."