Bernard Flynn believes Jim Gavin's unshakeable commitment to the greater good means they will cushion the reported exit of Jason Sherlock from the back-room team, while also integrating the mercurial Diarmuid Connolly should he come back into the fold.
The Daily Mirror reported on Friday that Sherlock has left his role as forwards coach having come aboard in 2015, with Connolly being tuned up for a return in time for the championship.
Former Meath forward Flynn says Gavin will ensure any changes are absorbed with the minimum of fuss.
"Jim Gavin does his business differently to most men and I admire that, I really do," he told RTÉ 2fm's Game On.
"With Jayo, I find it hard to see a guy walking away from a slice of immortality [the drive for five]. Whatever [the reason] is, Jim Gavin will make sure it's in the best interests of Dublin football.
"We don't know the ins and outs of it, but at the end of the day, Jim Gavin will make sure it's in the best interests of the team.
"People in Dublin who are close to the scene itself would know exactly the work Jason has done. I did see a difference the last few years, particularly with them trying to unravel blanket defences. You could a little bit of basketball in the movement, the passing, just the little angles of running. He;d a huge amount to play in that."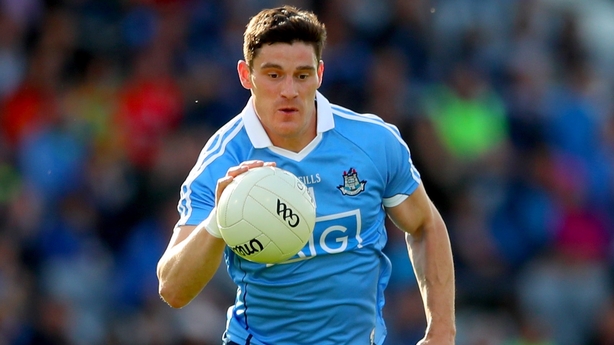 On Connolly, Flynn was emphatically positive about the prospect of the St Vincent's man strutting his stuff on the big stage again.
"I was going to have my dinner this evening and I couldn't eat when I heard Diarmuid Connolly might be coming back to play Gaelic football. I'd be absolutely thrilled if that is the case.
"We need geniuses like this back in the game.
"I know a few people who watched him first hand in Boston in the summer. They are still raving about the sheer class of this man. There's very few players who have had the X-factor in Gaelic football over the last 10, 15, 20 years.
"There's not too many you'd pay in to watch when they're in full flight. Connolly for me is as good as I have ever seen when he's on his game."
As the capital march on the Kingdom, can Kerry lay claim to the throne? Kerry v Dublin, live on @RTE2 and the RTEplayer Saturday 7pm #RTEgaa pic.twitter.com/EVZlVeNmjc

— RTÉ Sport (@RTEsport) February 8, 2019