Mourneabbey's All-Ireland club football final defeat to Carnacon in 2017 could have broken Shane Ronayne.
He'd pretty much decided before the game that, win or lose, he would walk away from the Cork club. But their two-point loss at Parnell Park changed his mindset. Ronayne simply could not leave on such a low.
He stayed, Mourneabbey hauled themselves off the canvas, and, last December, finally delivered the title that had eluded them, exorcising the demons of three final defeats in the space of four years with victory over Foxrock-Cabinteely.
It was the climax of a rollercoaster year for Ronayne. Also at the helm of the Tipperary footballers, he'd led the county to the Division 2 title before losing to Cork in the Munster SFC semi-final and then Cavan in the All-Ireland relegation play-off final, which cost them senior status for this year's championship.
That still gnaws at Ronayne, who had little time to savour Mourneabbey's glory as he geared up for life in a cut-throat Division 1.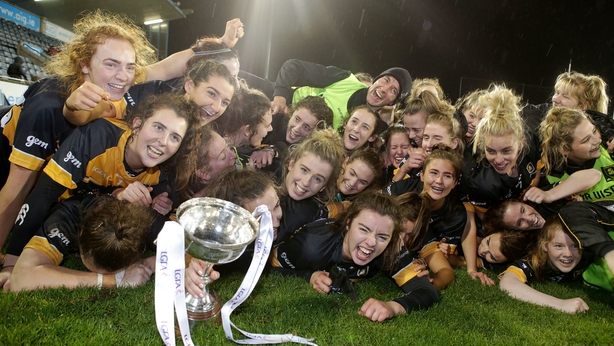 "It was an incredible ending to the year with Mourneabbey," Ronayne told RTÉ Sport at the launch of the Lidl Ireland Ladies Football National League.
"We put so much into it - the management, the players, the community... it really was incredible. It was a day we'll never, ever forget. It didn't make up for all the disappointment with Tipp but it certainly gave me a boost."
That the setbacks still linger shows where the standards are now within Tipperary. A second consecutive league promotion was not enough for this ambitious and hungry panel.
"We've learned a lot from what happened last year," Ronayne added.
"Mourneabbey rejuvenated everything. When things don't go right for you as a manager, you have to question what you're doing. You reassess things. But the boost we got from what we did with Mourneabbey, the changes we made to our set-up, the way we played and things like that, has given me lots of ideas to do with Tipp this year just to change things up.
"When we won the league last year maybe it masked a few things. We plateaued a bit; our standards weren't up to where they should be. It was an up and down year.
"Seeing what I did with Mourneabbey, I think a lot of that will be brought forward in to Tipperary.
"We're all thinking about what we're doing. I would have been very self-critical of stuff I did with Tipp last year. We went back in at the end of December and there was a buzz there.
"It gives the players belief in what you're doing as well, that you can achieve at the highest level."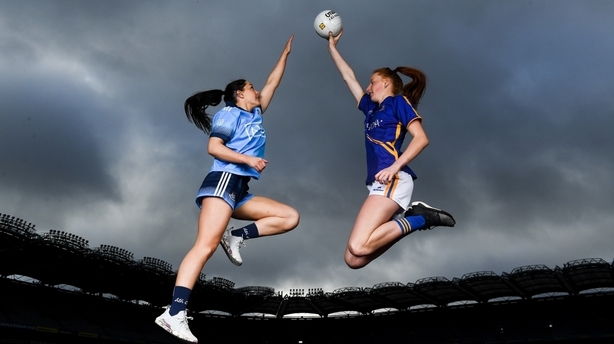 Tipp start their league campaign at Mayo on Sunday before hosting All-Ireland champs Dublin the following week. A baptism of fire for sure, but Ronayne is confident they'll meet the challenge head on.
"That's where we want to be. It's the first time Tipp have ever been in Division 1. Mayo first... the Dubs coming down to Tipperary, that's going to be a fantastic day. We're going to embrace it.
"We know it's going to be difficult. We've a lot of new players coming in and it's going to be a baptism of fire for them, but if they can survive it, it will put them in good stead.
"If we survive Division 1 it's a very, very good year. Our girls are very realistic about it. We asked them at our first meeting what their first goal for the year was. It's to stay up. They know that.
"But they also know they've been good enough to get here, and now they have to learn how to compete at senior level."