Cork forward Eimear Scally is an old head on young shoulders.
At the ripe old age of 22, she finds herself as one of the more experienced players in the dressing room. It's a tag she's relishing as they gear up for a big 2019.
Ephie Fitzgerald's charges were beaten by Dublin in last year's All-Ireland decider, a tough lesson on the biggest day of the year. The Sky Blues are going for a three-in-a-row this year, but the chasing pack are hungry and focused.
And the gap gap, says Scally, is small.
"I think there's no reason why the likes of Galway, Donegal, Mayo, Monaghan, all these top teams... it could be anyone," Scally told RTÉ Sport at the launch of the Gourmet Food Parlour HEC Ladies Football Championships.
"There's frights in the GAA every year, and that's the beauty of the GAA – anyone can win it. I know ourselves and Dublin have been dominating the All-Irelands but there's nothing between the teams."
Cork have lost some big names over the last year. Eleven-time All-Ireland winner Bríd Stack called it a day this month, and Scally admits it's forced others to shoulder extra responsibility.
"There was a transition there obviously for a while but I think you kind of just need to get over that and just park it. You don't want to be using that as an excuse.
"At this stage now, this year now, I'm just going to be like, 'Look, we're all good enough'. We've all had All-Ireland success between minor and senior so we all need to believe that we're good enough, old enough and bold enough to go on and push on to win an All-Ireland this year.
"That's what everyone's aspirations are. That's always our mentality. It's never like, 'We need to get to an All-Ireland quarter this year, or semi.' You always have to aspire to be the best and win the top trophy. I'm not going to be using the whole young thing this year. I know some people will but we just have to drive on with it now.
"It's gas. We had a bonding weekend there last weekend in Kilkenny and the girls were like, 'Right, Scally, you're in the older group here now' and I'm only 22. I would laugh at that, thinking that I'm one of the more experienced players.
"I'd always harp on that any player that's on the team or panel is good enough to be there. Everyone has to be a leader. I'd always be saying that to the freshers coming in with college, I'm like, 'Look, I don't care if you're only in the door... you're good enough to be here so act as a leader'. I think that's the mindset everyone needs to take."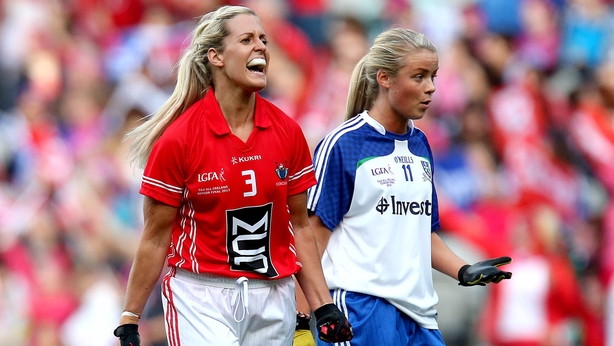 Cork will play at Páirc Uí Chaoimg this spring and again during the championship. It's the first time the county's ladies footballers will get the opportunity to play a competitive fixture at the stadium – and it will also be the first time that they line out in a double-header alongside their male counterparts.
After Fitzgerald's side face Tipperary at the Leeside venue on Saturday 23 February, the men will take on Meath in Division 2 of the Allianz League.
"We're always trying to raise the profile of the ladies football," Scally said of the fixture.
"We were very lucky to get a few sessions in there last year coming up to the All-Ireland semi-final and final.
"I know [Cork County Board chairperson] Tracey Kennedy would've put in work and the lads would have put in huge work to make this happen. I suppose a there's been so much emphasis put on it in the county there the last while that the Cork ladies never got to play there.
"I just feel bad for a lot of the girls who never got to play in there, but like we're absolutely delighted. Look, it's just improving the profile again like, as I said.
"I suppose a lot of people... like you know, you'd be talking to a lot of auld lads back at home and they be like, 'Jesus I watched the game, and Jesus it's as good as the men's football to watch' so I suppose for people to be subjected to that and get to see us, it might encourage them to come watch us play or tune into us a little but more.
"It will just get people talking a bit more about us and ladies football in general."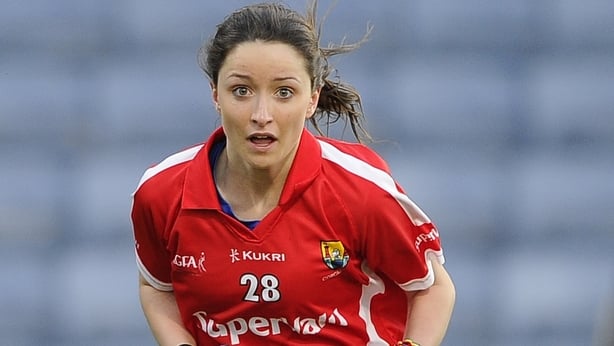 They kick off their Division 1 league campaign against Galway on Sunday week. It's the start of a long, tough road, but Scally makes no bones about this crop's ultimate ambition: they want another crack at the All-Ireland.
"I suppose there would have been a lot of talk about losing the older girls and that we might not be what we were without them. Obviously, it's a different team and a different style of football I suppose but for us to get back meant a lot.
"It was disappointing to lose the final and I suppose we would have always thought that there could have been a bit more in us but look, that happens. You can't play the perfect game all the time and Dublin were just unbelievable that day.
"It's about learning from your mistakes, taking the heartbreak and driving you on for the following year.
"It's hard when you're going from an All-Ireland quarter-final, semi-final, with a couple of thousand supporting you to 50,000 plus in Croke Park and not being able to hear a thing, and the excitement of it. You really just need to try and get your mindset focused and things like that."