On Saturday last, the Central Council of the GAA took the decision not to continue with the three-handpass rule for the upcoming Allianz Football League.
The other rules trialed during pre-season - the offensive/defensive mark, the 20m kickout, the mandatory forward sideline kick outside the 13m and the sin bin - will apply for the spring competition.
All this tinkering is part of a process designed to make football a better watch.
As for hurling, most observers will say that the game has never been in better health. It's very much a case of 'well it ain't broke so don't you dare fix it'.
Yet the Referees Development Chairperson, Willie Barrett, believes there are issues in hurling that need to be addressed..
One is the execution of the handpass.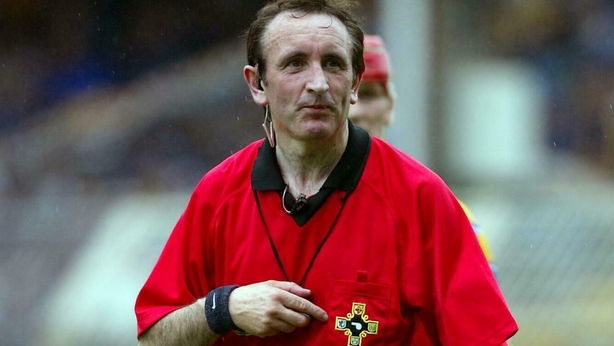 Speaking to RTÉ Sport's Darren Frehill, he said: "I have had a lot of contact from people in relation to the handpass. The striking of the ball with the hand has to be clear cut. You have to make a judgement. Is it clear or is it not?
"I will be asking referees to be vigilant on that one. We believe that a number of handpasses are not legal."
Former All-Ireland winner Conor O'Donovan demonstrates the use of the illegal handpass in hurling. pic.twitter.com/mG7U3o2QAM

— RTÉ GAA (@RTEgaa) January 22, 2019
However, Barrett, who refereed two All-Ireland senior finals, does not believe a rule change should be contemplated just yet to ensure clarity on the issue.
"The league coming up should tell us where we are in relation to the handpass but it shouldn't require a change of rule," he added.
"Like all rules it's a matter of honing in on and implementing it. You then should eradicate that foul from our game, but only by a level of consistency from referees. They have it in their remit to ensure the rule is enforced."
The Tipperary native also said that challenges to the head in either hurling or football must be "dealt with strongly with a red card".
As for his team of officials dealing with the extra rules in football, Barrett is confident they'll be up to the job when stating: "I wouldn't say that they would say they have too much responsibility. That said, the new rules will present a challenge to refs but we're hopeful they'll be up to it."