Former Wicklow footballer John McGrath says that leukaemia is something he's "happy to have experienced" and admits that it "changed his mentality towards a lot of things."
McGrath was diagnosed with the condition in 2011 after he went to a dentist with complaints of a toothache.
He assumed that he was suffering from fatigue at the time following a heavy training schedule over the winter period, but blood tests later confirmed the dreaded illness. 
The Baltinglass clubman was hospitalised and underwent intense treatment before making a full recovery while also returning to inter-county football.
It was a difficult period in his life, but one he is grateful for.
"Looking back, it's a memory I'm happy to have experienced," he told RTÉ's Sunday Sport after calling time on a 12-year career with Wicklow back in November.
"It's probably changed my mentality towards a lot of things. Before that, I could have been a bit moany or complaining about training and stuff. You come out of that [illness] and all you want to do is get in the car and go training, get outside and walk around in the fresh air.
"Those little basic things are life-changing. Some of the things I've taken from it, any time I've spoken to people who are in difficulty, it's trying to get their mentality right that they can be good again."
McGrath was able to draw upon the mental strength he used for sport to help him defeat his leukaemia and he maintained a positive approach to his recovery.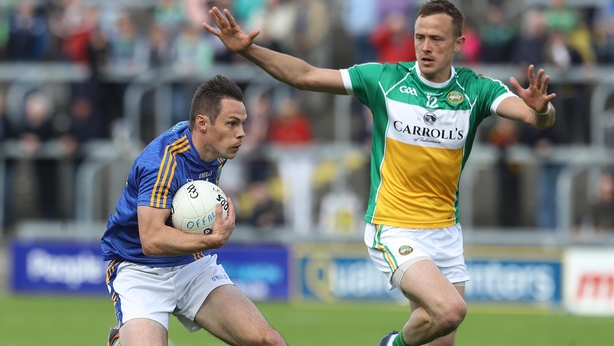 He received plenty of support from friends and family while a number of high-profile GAA figures also visited him throughout the treatment.
"There was a long list of people involved. Peter Canavan came to visit me, Seán Cavanagh, Paul Galvin was in.
"It's funny, you've no association with these fellas and somebody you know makes contact with them. It's incredible and obviously people closer to home were there day in day out, dropping up to visit, making you laugh, keeping you in good form.
"I've the utmost respect for anyone that was in contact with me during that period." 
Making a return to the Wicklow team was a challenge for McGrath. His body was fragile but he persevered to play for another seven years in the Wicklow colours before announcing his retirement.
"It was difficult, my body was probably starting fresh again. I was like a newborn and it took a bit of effort to get back to where I wanted to be. I probably picked up a few injuries over the years as a result of rushing it but I definitely have no regrets.
"It was a fantastic feeling lining out against London in National League the following year, getting my first start that year was just an unbelievable feeling. And getting a win and thankfully moving on, winning the Division 4 title that year was something I thought would never happen to me again.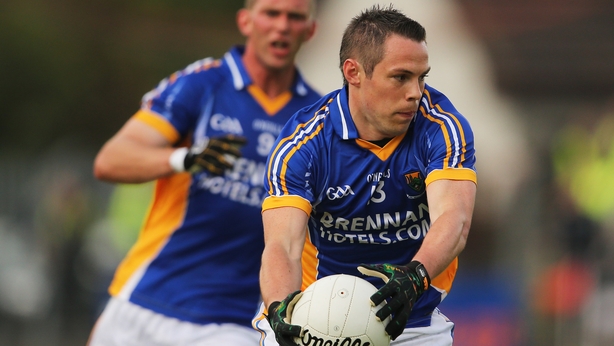 "I'm grateful for that and so happy to put on that Wicklow jersey."
As McGrath moves away from the inter-county game, he would like to see the introduction of a two-tier championship at some point in the future.
There is a certain amount of opposition to such a competition coming into the GAA, as many feel it robs players of the opportunity to compete against the best teams in the country.
But McGrath believes that teams like Wicklow would benefit from it.
"I think the only thing stopping Wicklow at the moment is people's mindset of [the] tradition and history. Sure we've never done it so we can never do it. I think location-wise, I think Wicklow has no excuses. We're close to Dublin [so] there's no excuses in that regard.
"Financially, there's a lot of businesses in Wicklow that I'm sure would want to be involved in some level if approached in the right manner. All of a sudden then you might have footballers coming back wanting to play. Once you get everybody pulling in the right direction, you can see different things happening.
"I can't understand where some of the lower tier teams are coming from when they're speaking about having their day in the sun against the bigger teams. That can still happen. They can still have their provincial championships to play, they can still aspire to get to play those teams.
"Maybe in a year or two down the line, you'll get your opportunity but winning tier two is the starting point."