As we cast an eye towards the land of the Kingdom, one can't help but wonder what lies in store.
Kerry footballers may not have played a competitive game yet in 2019, but a new manager and plenty of youth coming through single the Green and Gold out for much attention once the Allianz League starts at the end of the month.
First up for Kerry is a home date with Tyrone.
Stephen O'Brien, an All-Ireland winner from 2014, is now a well established part of the set-up.
He, too, is relishing the season ahead.
The chasing pack are eyeing up Dublin's Division 1 crown. #RTEGAA pic.twitter.com/DVYAnCiHX0

— RTÉ Sport (@RTEsport) January 16, 2019
Speaking at the launch of this year's Allianz Football League at Croke Park, he said: "Every year you play for Kerry, you are going to be excited. It could be the last year you play for Kerry.
"Yes, there's a buzz, a lot of new faces.
"Tyrone, first up in the league, is a great fixture to get up for. They were All-Ireland finalists last year and so you want to test yourself against the best teams.
"Kerry were knocked out of the championship in early August and I haven't played with my club Kenmare since October. We are all mad for action."
So far, O'Brien has been impressed with what new manager Peter Keane has brought to the table, following on from Eamonn Fitzmaurice's five years in charge.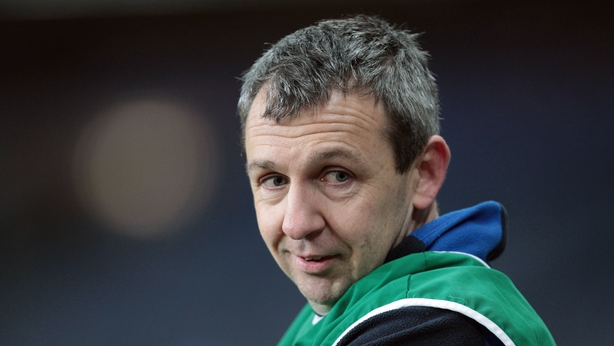 "Peter is a great tactician and has a good strength and conditioning, and dietician set-up," he added.
"From a football point of view he wants the ball moved fast to the forwards, while also preaching the basic skills of the game.
"And when we play games, it will be interesting to how he approaches each opposition and then how he reviews games."
In 2018, the Kingdom lost four stalwarts last year, with Kieran Donaghy, Darran O'Sullivan, Donnchadh Walsh and Anthony Maher all bringing the curtain down on their inter-county careers.
And while it is expected that O'Brien and other more experienced players will now be the leaders in the Kerry dressing room, the 27-year-old does not exactly see it that way.  
"There is no reason why the younger players can't be leaders, the likes of David Clifford and Sean O'Shea," he said.
"Their opinion matters too. David, Sean and many others have their own experiences and so much experience of winning after all the minor success.
"Every manager will pick his best team and if you're picked, you are there on merit, irrespective of your age. Guys that are picked will have shown their worth in training. The league is a great place then for talent to come through, with so many competitive fixtures to come.  
"You can see what lads are like in the heat of battle. I remember back in '14 and 15 we experimented at the start of the league, ended up losing games, but ultimately we stayed up."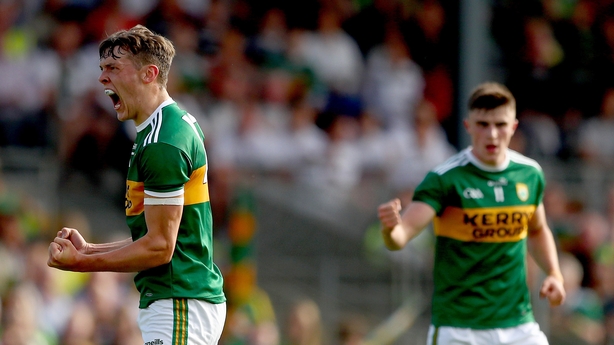 Indeed, O'Brien had much praise for Clifford, adding that he is "a ferocious talent".
He continued: "He came into the senior side and immediately looked at home.
"He really kicked on in the Super 8s last year and he's well able for the physical side of things.
"David thinks about football a lot. He goes to a lot of club games. He has ideas as to what type of ball he wants played into him. He has brilliant movement off the ball, with ridiculous football intelligence.
"He's a mighty man all together, he's very down to earth.  
"We were having a sing-song there, he's an unbelievable singer as well. He has it all. He won some golf tournament last year. I'll come back to you if I find something he's not good at."
The inter-county famine is about to end, giving way to a nine-week and 116-game feast of Allianz Football League action between the weekend after next and the four divisional finals in Croke Park on 30/31 March.