A new year has dawned and Kieran Donaghy will not be pulling a Kerry jersey over his back.
Last September, 'The Star' called time on his Kingdom career - and quite a successful one it was - as evidenced by four All-Ireland and three league medals.
Donaghy will be 36 in March but he still involved with his club Austin Stacks and will be in the gym soon preparing for what lies ahead.
The basketball season is in full swing and it's now all about helping Tralee Warriors win the league - this coming after a tough loss to Killester in the National Cup.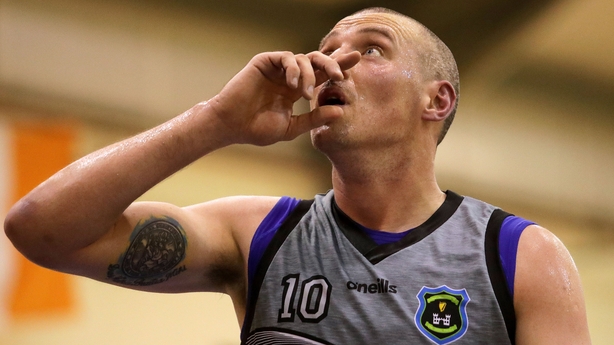 Donaghy keeps himself busy. On a Tuesday afternoon on a January day that stubbornly refuses to brighten up, the man himself is in Dublin for the launch of Comórtas Peile Páidi Ó Sé, which is now in its 30th year.
He is forthcoming with his views about the coming year.
Coming from Kerry, it was no surprise that he was asked about Dublin's 'drive for five' in the All-Ireland football race.
"If I was sitting in the Dublin dressing room, I'd be confident we can get the five-in-a-row," he revealed to RTÉ Sport.
Crucially, he added: "In some ways, I think the pressure is off them. Teams have already tried it and not done it. You had Micko's Kerry, Wexford way back in the day and more recently you had the Kilkenny hurlers.
"It's not like it's something new, so that's why I think the pressure is off them a bit.
"They have brilliant squad, a huge inner belief I can only imagine comes with winning four in a row.
"We had great battles with them in '13 and '16 and then Mayo pushed them really hard in All-Ireland finals.  At the end of it all, they always found a way to get through it.
"Their belief in 2019 will be at an all-time high.
"It's hard to look past them."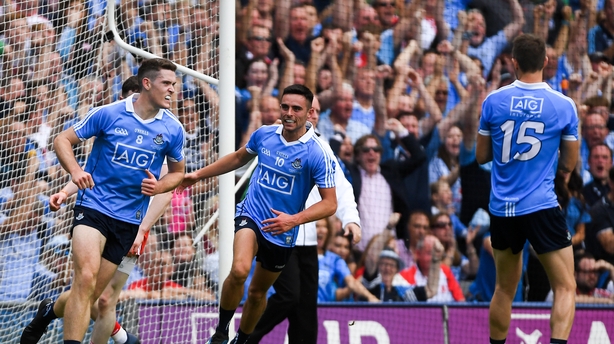 Donaghy also feels the introduction of the Super 8s will assist the Dubs to create history later this summer.
He continued: "One of the advantages the Dublin have is, barring a complete disaster, they will win Leinster.
"That will take them into the Super 8s. Now, if they are beaten in the Super 8s, that won't put them out.
"On the Kerry team that I was on, we were beaten by Down in the All-Ireland series, but we didn't have any back door, no opportunity to dust ourselves down. We were playing so well all year, got caught and were dumped out.
"Dublin could get caught in the Super 8s against Donegal above in Ballybofey. But they could win their next two games, learn the lessons and progress.
"And then they are in a semi-final.
"Look, Dublin are going to be in a semi-final. Two games away from glory, from creating history after having a test of their reserves along the way. That rounds off all the edges.
"Dublin are in the box seat. It's up to ourselves and the likes of Galway, Monaghan, Tyrone, Donegal to try and find figure out a way to win an All-Ireland. All the training that's done from December until August is not done for the craic."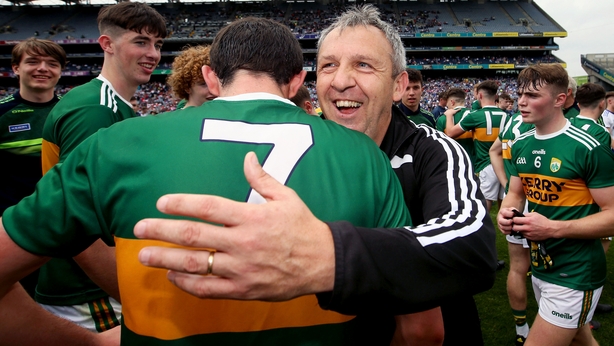 So what of Kerry, now under new management, with Peter Keane at the helm.
Donaghy is keen to see what style of play will emerge during the league, but is only too aware that Kerry need to be tighter as a defensive unit.
"If you're a Kerry supporter, it's exciting times.
"It's a team with a lot of good, young footballers coming through, coupled with guys who have a lot of experience.  
"They have a lot of options up front when you throw Tommy Walsh back into mix alongside David Clifford, Paul Geaney and James O'Donoghue. You'll have a nice inside line.
"A new management team with new ideas and a new tactical approach. What exactly they'll bring to the table is the exciting thing.  
"To win an All-Ireland is this day and age, you are going to have to score a lot which I believe we are more than capable of with the forwards we have.
"What we then need is a tight, defensive system which is I'm sure will be Peter Keane's focus alongside Tommy Griffin and Donie Buckley. They'll be hatching away at plans and will test stuff out in the league.
"You'll be looking at Kerry to win the Munster championship. And then comes the Super 8s and that's where the real battle will be."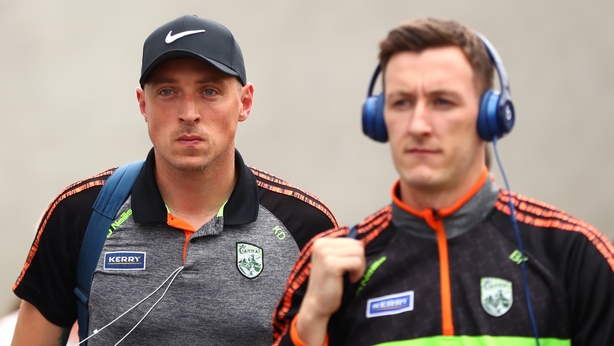 So will Kieran Donaghy by calling the shots on the sideline any time soon?
"I have always had the mindset of thinking that way when I was a player," was his response when asked.
"That said, you have to have clear ideas about what you want as a coach or manager. You have to be strong as to what your ideas on the game are. I'm going to give a year or two back to the club. Every day for me now is a learning day.
"When you're playing so many games you're always looking at your own performance, but now I will be able to watch more games."
GAA clubs from the United Arab Emirates, Scotland, England and 17 counties across the four provinces of Ireland will take part in the 30th anniversary of the Lidl Comórtas Peile Páidi Ó Sé 2019, with 44 adult men's and ladies club teams descending on the rugged Dingle Peninsula from 15-17 February.