Lyndsey Davey has three All-Ireland titles to her name, though she did think long and hard about pursuing a fourth medal.
Davey has been a member of the Dublin women's side since she was 15. In her maiden season in 2004, the Dubs reached an All-Ireland final where they lost to Galway. A year later, the Skerries Harps player was honoured with her first All-Star.
It would be 2010 before Davey and Dublin would finally taste All-Ireland glory. Under the management of Mick Bohan, more success on the biggest day of all would follow in 2017 and '18.
That said there was much heartache along the way when an all-conquering Cork side just had their measure on finals day
And it's those defeats to the Munster outfit that is driving Davey on to win more silverware.
Speaking at the launch of the Comórtas Peile Páidi Ó Sé, which is now in its 30th year, she told RTÉ Sport: "Having lost so many All-Irelands (four) gives you the motivation to go back. That said, I was really in two minds as to whether to give it another year. We had a really good season last year and finally got to put one over Cork in an All-Ireland final.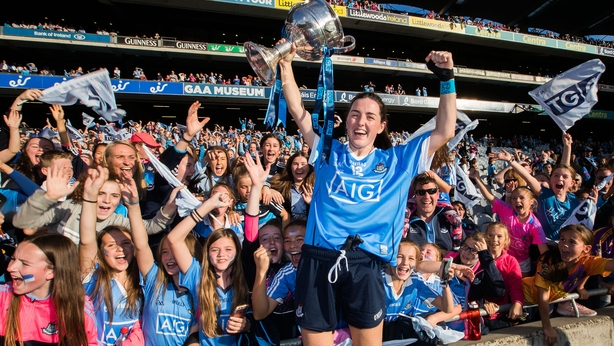 "I have been playing with Dublin since I was 15 and it has taken a massive toll, both physically and mentally on the body. I wanted to make sure that I was physically and mentally fresh for the season. I had a chat with Mick (Bohan) and I'm ready to give it another go. The fact that Mick is staying on for another two years also influenced my decision. It's exciting how far we can go."
For Davey, her footballer career is part of a juggling act alongside her job as a firefighter in Dublin Airport.
"To say that life is hectic is an understatement," she added.
"We have the joy of the 12-hour shift. I work with great crews. If it wasn't for them, I don't think I'd be able to play with Dublin.
"You have to look at your schedule in advance to make the necessary swaps.
"There's a lot of swapping shifts. You make it work but I'm so lucky to work with a great bunch of people. You have to look at your schedule in advance to make the necessary swaps."
And now there's a league and All-Ireland title to defend.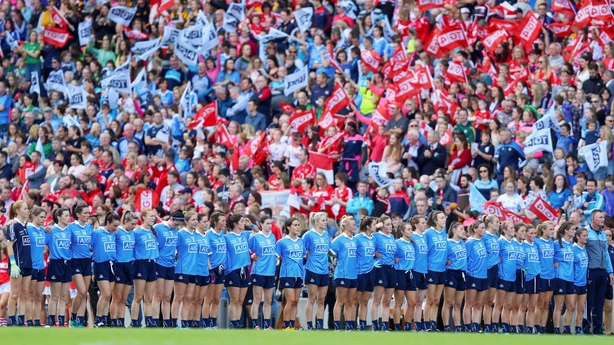 Much then for Davey to look forward to in a campaign where she hopes the women's game can attract an even greater profile.
"In the league, we have two games at Croke Park against Donegal and Mayo and I think that's great for the promotion of the sport. Any time you get to play in Croke Park is special.
"Two games in the Munster Championship are going to be double-headers with the men. The more double-headers we can get will certainly help attendances.
"The LGFA big push now is trying to increase the attendances at all games in both league and championship. It's great to have gotten 50,000 and more for last All-Ireland final, but we need to make headlines on other days.
"As for ourselves, it's January and it's a case of being back at square one.
"You're nowhere near an All-Ireland final at that stage.
"We are developing our squad for the league and from that we'll work towards the championship. From there it's one game at a time to get back to where we want to be."
GAA clubs from the United Arab Emirates, Scotland, England and 17 counties across the four provinces of Ireland will take part in the 30th anniversary of the Lidl Comórtas Peile Páidi Ó Sé 2019, with 44 adult men's and ladies club teams descending on the rugged Dingle Peninsula from 15-17 February.