Gate receipts for the 2018 Leinster football championship fell by almost 30% as attendances dropped with Dublin's latest provincial title.
The Dubs cruised to a record eighth consecutive Leinster title, but their 1-25 to 0-10 win over Laois was played in front of just 41,728 spectators, a significant drop from the 66,734 that paid in 12 months previous.
Attendances elsewhere also dropped as gate receipts show €1,879,326 was taken in, compared to €2,634,837 12 months previous, with the early exits of Meath and Kildare contributing to the reduced figures, as well as Dublin's continued dominance.
Not surprisingly, the round-robin hurling format in Leinster proved lucrative and saw the small ball game generate more than €800,000 more than football in 2018.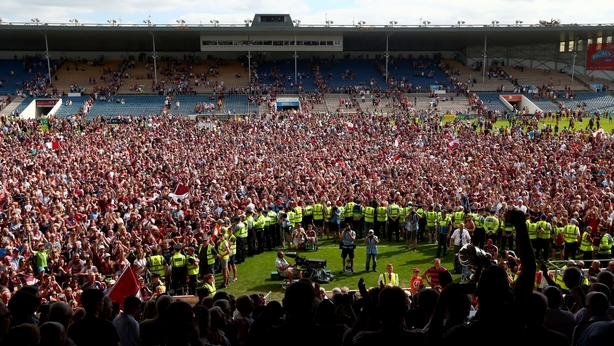 The income was up almost a third, with the provincial replay between Galway and Kilkenny in Thurles generating €522,097. The round-robin fixture between the two sides in Salthill was just short of €25,000.
In total between both codes, €5.22m was generated from both codes last year, with Leinster GAA enjoying an overall income of €11.15m.
Just over half of that figure was spent on games development in the province.