"The roller coaster can't keep going forever," says Bríd Stack following her decision to retire from inter-county football.
And with that, another Cork legend walks off into the night.
Bríd Stack was an elite player in an elite group of footballers who excelled for the rebel red.
She made her Cork debut in 2003 at 16 years of age. It was a time before the influence of Eamonn Ryan when Cork players would only discover the names of their teammates on the day of a game as they picked up their jerseys.
Ryan's arrival at the helm marked the dawning of a new era in Ladies Football.
Throughout the subsequent years, Cork would go on to revolutionise the sport, winning an incredible 11 All-Irelands in 12 years with Stack playing an instrumental role in all that.
The Rockchapel native was a cornerstone of their defence and her proficiency at full-back, centre-back and corner-back saw her go on to win seven All-Stars throughout a glittering career.
But Stack's time with Cork could have gone down a different path and Stack appreciates that. In an interview with the Irish Examiner where she announced her inter-county retirement, Stack mentions the Galway team who they defeated in that first All-Ireland final back in 2005.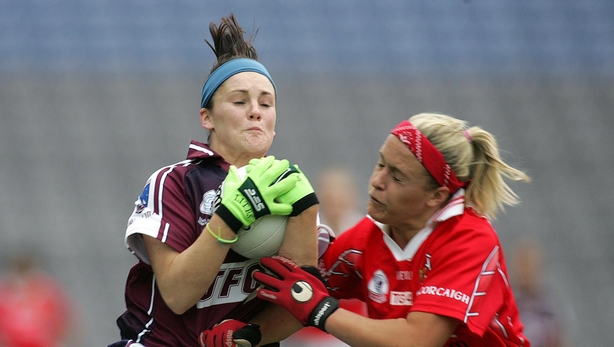 The Tribeswomen went into that decider as the defending champions but Cork usurped them that day and Galway have failed to feature in an All-Ireland final since then.
Two consecutive trips to Croke Park on the biggest day of the Ladies Football calandar quickly fizzled into nothing while Cork went on to battle for the Brendan Martin Cup almost every year after that.
Stack quickly emerged as a reliable defender and she was handed the ultimate man-marking test in the 2007 All-Ireland final when she was assigned to Mayo great Cora Staunton.
The St Val's star passed that test with distinction, and picked up the player of the match award after marshalling one of the greatest players in Ladies Football history.
Cork dual Brid Stack looks back on an incredible career and gives her reasons for retiring from the inter-county game. #RTEGAA pic.twitter.com/W074dTwmCN

— RTÉ Sport (@RTEsport) January 14, 2019
The pair collided again in the 2017 All-Ireland semi-final too but they switched roles on that occasion, as Mayo halted Cork's drive for seven-in-a-row.
Indeed, there were many highs for Stack and that Cork outfit but 2017 was one of the lowpoints they had to endure. The 2010 season is the only other year that has a blank space beside it.
With Cork bidding for a sixth All-Ireland crown on the bounce, they came up against Tyrone in the All-Ireland quarter-final that year. The Munster outfit were stretched to their limit that day as key players Ciara O'Sullivan and Geraldine O'Flynn were forced off with injury.
It paved the way for a sensational Tyrone victory, but Cork and Stack recovered the following year. In fact, Cork bounced back well enough to clinch every All-Ireland title between 2011 and 2016. Stack was named player of the year at the end of that 2016 season.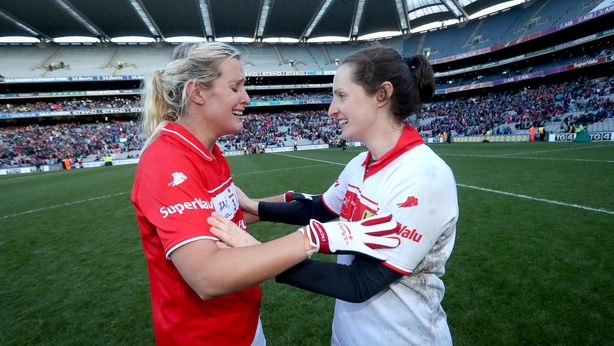 That special group of Cork footballers who were there for all 11 of their All-Ireland victories has lost another member with Stack's departure.
Deirdre O'Reilly called time on her Cork career in 2017, followed 18-time All-Ireland winner and dual star Rena Buckley, who announced her inter-county retirement last year.
Briege Corkery, the final member of the distinguished pack, has committed to Cork camogie for 2019.
Stack is now pursuing a new health supplements business with her husband Carthach Keane and his brothers after deciding to take a career break from teaching in Carrigaline.
Life has simply moved on for the 32-year-old.
As the solid defender says, "the roller coaster can't keep going forever."