After promotion to the league's top flight and then contesting a Leinster flnal, Davy Fitzgerald certainly made an instant impact in his first year as Wexford hurling manager in 2017.
It was not surprising then that expectations levels ratcheted up for the Clare native and his squad to deliver more in the subsequent season. The same heights, however, were not reached as the Slaneysiders eventually made a tame enough championship exit to Clare in the All-Ireland quarter-final,
And now it's year three. And while every year is a crucial year, there is no denying that the months ahead will reveal much as to whether Fitzgerald will still be at the helm come the start of a new decade.
Speaking to RTÉ Sport's Marty Morrissey, the Clareman, however, did admit that there was a slight doubt as to his involvement in 2019.
"I wasn't one bit hesitant, there were just a few problems that I had to sort out outside of hurling," he said.
"I'm delighted to be back. I love it down in Wexford. The support has been unbelievable; it's a great place to be able to work with lads."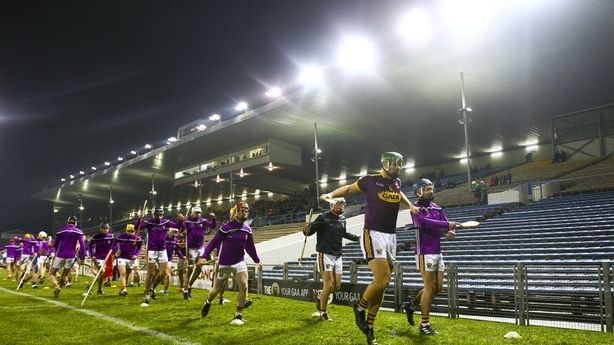 To that end, Fitzgerald is relishing the challenges ahead in both league and championship and is confident his troops will be a match for anyone, in spite of what he perceives as the predominant view of those looking in.
"We'll probably be just outside the reckoning in the minds of most observers, but if we're on our game, we'll be a match for anybody," he added.
"We will have to raise it a small bit, bring a lot of passion and fight to the table. If we do that we won't be far away.
"I genuinely believe Wexford are as good as any team out there if we can produce the hurling skill I know the lads have.
"The core of the squad is still there from the last two years, but we have added a couple of last year's U21s to the mix.
"Hopefully the work ethos we have developed and belief can be brought a stage further.
"it's just about finding that extra gear."
Wexford begin their Division 1A league campaign at home to Limerick on 27 January.
It's a contest that Fitzgerald is relishing – a chance to lay down an early marker against the All-Ireland champions.
"For hurling, it was great to see Limerick win the All-Ireland. Obviously, we will respect them, but they are coming to our patch and we are going to tear into them.
"Whether we are favourites or not I don't care, it's a game of hurling, it's 50-50.
"We beat them narrowly in Wexford Park two years ago, but they have won the All-Ireland since."