The first meeting of the year between fierce rivals Galway and Mayo takes place this weekend in Tuam as the two Connacht sides go head to head in the FBD League semi-final.
And Galway forward Ian Burke believes that Sunday's encounter will carry just as much intensity as games that will follow later in the year, first in the upcoming Allianz League Division 1, as well as the potential meeting of the two sides in this summer's Connacht championship or perhaps beyond in the Super 8s.
Club committments have been put on hold for the next couple of weeks as the Tribesmen see out the pre-season tournament, and Burke is expecting a tough test on Sunday from the Green and Red. 
"We're just focusing on Mayo first on Sunday, and then trying to get a good league campaign," Burke told RTE Sport.
"That gave us a good Championship platform last year so it all kind of leads into each other.
"We will go with the same view again and hopefully good performances will get us the results we need.
"They are never easy games. It will be tough, it will be a bloodbath. But that's Galway-Mayo, that's the rivalry and our lads are going to be well prepared for it and are excited to be going down to play Mayo."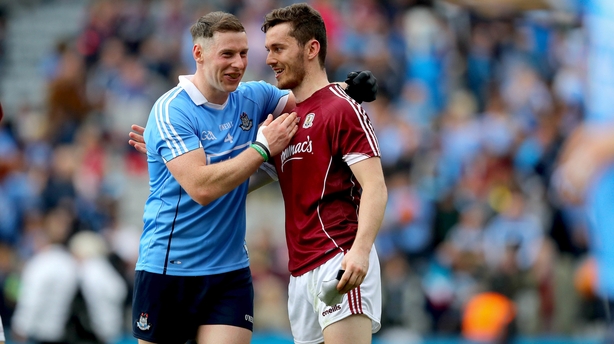 Burke missed out on a couple of weeks as a result of a rib injury in the build up to the 2019 campaign but the Corofin native confirmed that he is back to full fitness ahead of Sunday's encounter, and more importantly his upcoming All-Ireland club semi-final against Donegal champions Gweedore.
"I broke my ribs, but they are 100% now," said Burke whose Corofin side are looking to win back-to-back club championships.
"The physio gave me a couple of weeks off because they are a funny one to get right, but I'm back training and ready to go for the next couple of weeks.
"With the club, we have Gweedore in February, which will be a huge test for us.
"We're training with Galway for the next couple of weeks but coming closer to the Corrofin game, we will be training with them primarily."