New Sligo manager Paul Taylor believes losing a potential once in a generation talent like Red Óg Murphy is a huge blow but the door remains open for his return as the youngster heads to Australia.
Taylor begins his rein on Sunday when Sligo open their FBD League campaign with a semi-final trip to Dr Hyde Park for a clash with Roscommon.
But with long-term injuries to former captain Kevin McDonnell and Ross Donovan, the retirement of Charlie Harrison and David Kelly's continued absence Taylor will be shorn a host of first-team regulars.
Former Sligo minor star forward Murphy signed a rookie contract with AFL side North Melbourne in October, and instead of making his senior bow this year he will be plying his trade in Aussie Rules.
"Red Óg is definitely a huge loss to Sligo football. He is a young lad, great talent, knows where the posts are which is very very important. He has the materials to be a great player in the future for Sligo," said Taylor.
"It looks like we are losing him now but obviously I wish him the very best of luck in his adventure to Australia. It's a huge accolade for him and his family and club.
"But we look forward to him progressing out there as well and to watching him out there. If it doesn't work out for him there will always be a Sligo jersey there for him while I'm involved anyway.
"With Sligo football we have come across players like that once every so often, when you have a player like that you hope that he is available to you and available for Sligo, for his county.
"But that doesn't always work out. He has made a decision that he had to make for his own sake. That is the dream he is chasing at the moment.
"I wish him the very best of luck with it."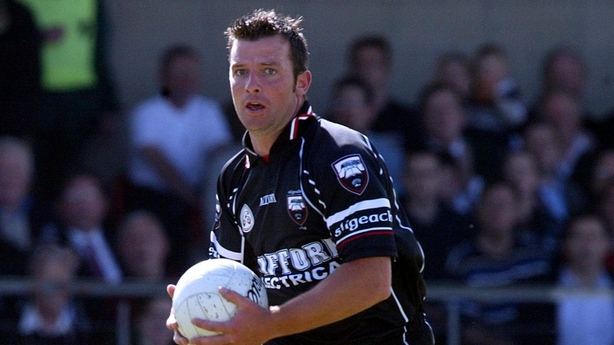 Sligo have only ever won the FBD League on one occasion, in 2004, and Taylor knows it will take time to settle in as manager of his native county.
"I have been very excited for this game since we started training. It's a big year for the team, it's a big year for the lads," said Taylor.
"We are still playing in Division 3 but it's a work in progress the Sligo set-up. There is a lot of new lads that will be making appearances in the FBD and National League. There will be debuts and we are excited about that.
"We are excited that we are using young players and that we have a very very young panel. There is also the experience there. We are hoping that we can blend both together and that it will be successful for us.
"We always seem to find ourselves up against it in Sligo. We don't have as big a pool of players to pick from as they have in the other counties in this province.
"But is it exciting? Absolutely, we are excited by it and the lads are looking forward to it. It's all about the panel of players and hoping that you can have a full panel to pick from and you don't get hit badly with injuries."