Nine years on from guiding Tipperary hurlers to a famous All-Ireland win, Liam Sheedy is back on the sideline, no doubt driven by the desire to see the Premier conquer all again.
Before his return, he was a key part of RTÉ's Sunday Game panel, yet as he sat in the warmth of a TV studio or high up in the gantry, there was always that yearning to answer the county call again.
Speaking to RTÉ Sport's Marty Morrissey ahead of the Allianz Hurling League, Sheedy revealed: "I have made no secret of the fact that I've had a wonderful time with RTÉ.
"The whole team have been absolutely superb. I will miss it, but what's been tugging at me for the last few years is the love of the county, the love of Tipperary and the buzz of been on the sideline."
So now that he's back, Sheedy wasted no time in putting his stamp on things and, on one area in particular.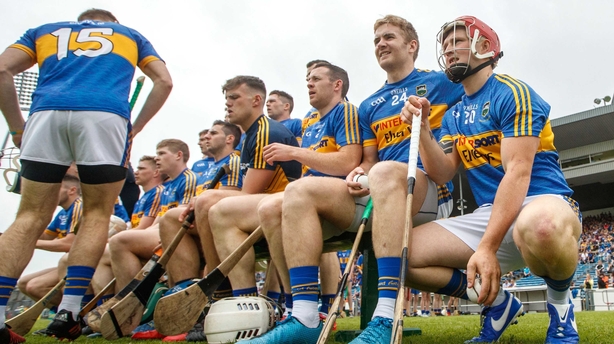 "I have made no secret of the fact that I felt we were physically behind the other teams over the course of 2018," he said
"We had some ground to make up.
"In fairness to the lads since I have got on board, the energy and effort that they have put into training has been top class. I have a really good backroom team that are asking the lads some serious questions - and the lads are looking to come up with the answers.
"That puts us exactly where we want to be ahead of the league and at the end of the league we'll have a better idea of where we are at."
Sheedy's men generated some unwelcome headlines this week when media were informed goalkeeper Brian Hogan would not answer any questions about the Tipperary team at a Fitzgibbon Cup launch. A source within the Tipperary camp told RTÉ Sport this was a misunderstanding and Sheedy intends to have a very open relationship with the media.
Sheedy included a dozen or so of the U21 squad that claimed All-Ireland honours last August in his initial squad as he looks for that perfect blend.
The Portroe native continued: "I'm fortunate with the panel assembled that I have a good mix of youth and experience because you need that in the modern game.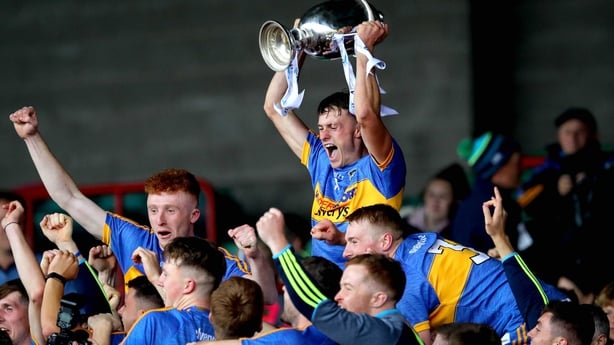 "The lads from the U21 have come in as All-Ireland winners so that does their confidence good and they have blended in really well. Ultimately it's not the first XV that wins anything, it's the overall panel.
"What we have tried to do over the last few months is to try and assemble the strongest possible panel possible for 2019.
"I think there's a really good mix. The pace of the game now, compared to when I was last involved, well it's just ferocious. You've got to be at the full of your health and are working really hard."
Tipp open their league campaign against Clare, and there is certain giddiness in Sheedy's demeanour ahead of his competitive return.
"Look, we're in a very, very rich time for the game of hurling but Tipp are now out of the top six and that's where we don't want to be," he added.
"I'm really looking forward to the league, it's a fantastic competition, a national competition and it's going to be really, really competitive. We're looking forward to it and we have prepared really, really well for it. It's all systems go.
"There are no easy games in the league. Clare are up first and then we got Limerick and then Wexford, Kilkenny and Cork.
"What more do you want."