The Foxrock-Cabinteely management had a clear vision for what they wanted their club to be when it was first established in 2005.
Not long after the club was set up, their manager Pat Ring took himself along to see a match featuring Ballyboden, the kingpins of Dublin ladies club football at the time.
They were a team who had tasted All-Ireland senior success and Ring instantly knew that this was the standard he wanted his team to aim for.
Within just 13 years, Fox-Cab have grown and developed into a formidable force in Dublin. Having come up through the ranks, they are now facing into a first All-Ireland senior final appearance since 2016 after recently completing a Dublin and Leinster four-in-a-row.
Being one of the few all-female clubs in the country has certainly helped them along the way.
"We have our own pitches in Cabinteely and we now field 22 teams," says Ring ahead of their All-Ireland final against Cork's Mourneabbey on Saturday.
"We start the players off with non-competitive football at age eight and have about 45 players for every year of birth up after that.
"Our first competitive games were in 2005 and then we started building close partnerships with our three local girls' primary schools – St Patrick's in Foxrock, St Brigid's in Cabinteely and Johnstown in Killiney – they're all within our catchment area.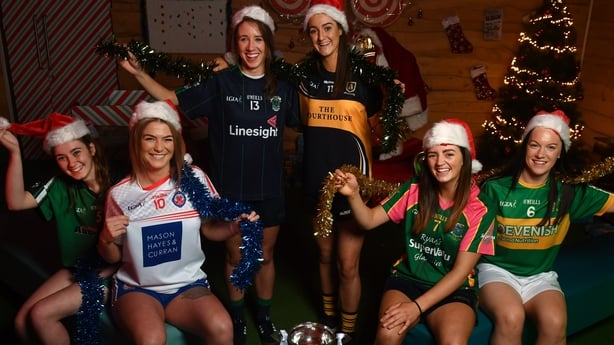 "It's a partnership that works really well and works both ways. That's been our secret."
Reflecting on their 2018 season so far, Ring points to their Dublin quarter-final against the St Sylvester's club as their toughest fixture yet.
The Leinster final against Sarsfields from Laois was a comparably more manageable game, with Ring's daughter, and team captain, Amy, powering them to a fourth consecutive provincial crown with a personal tally of 2-04.
But their All-Ireland semi-final clash with Monaghan's Donaghmoyne was another sticky assignment which required a late goal to edge them over the line.
"The way we won it," Ring begins, "three minutes into injury time. We were losing by three points, two 17-year-olds came in. One of them got a point to level it and the other, Roisin McGovern, got the winning goal.
"Amy has had a great year. She's had a difficult couple of years, and still has an ongoing problem with tendonitis [in her knees], has had one knee operated on and we manage the other one.
"If I had my time again as a parent I'd have said 'no' to people ringing up asking 'can Amy play tonight?' when she was 13. Then they'd ring the next night.
"It all came to a head when she was 18, playing for Dublin seniors, club seniors and in UCD. It was a no-win situation. If we had our time over again, I think we'd all do it differently."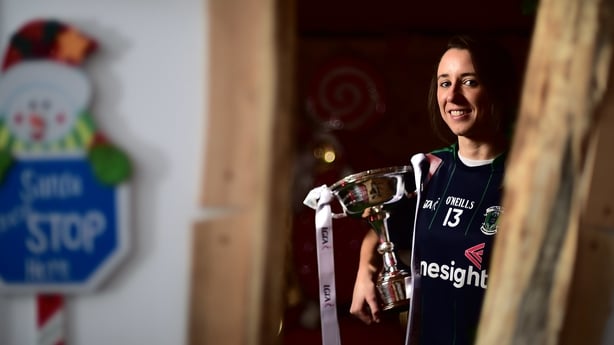 Ring adds that his daughter had to make the difficult decision to prematurely retire from inter-county football in 2016.
"In years to come she will probably have a bit of arthritis. After every training session and game, she has to take pain-killers and have three days' rest, ice-packs, the whole lot.
"You couldn't play county with that situation so, in 2016, she took a very brave decision (to leave the Dublin senior panel. I remember she was heartbroken, devastated but it was the right thing for her.
"She would have discussed it with me and she's a very level-headed young lady and she makes her own decisions."
Given their location in Dublin, Ring jokingly labels the Foxrock-Cabinteely area as a "GAA blackspot."
The club is just over a decade old so naturally, tradition is not on their side. As well as that, Fox-Cab also has the added challenge of competing with other sports to keep their players.
Hockey is a particularly popular choice in that part of the capital and sometimes Fox-Cab loses out in the tussle for talented players. However, Ring insists that it all balances itself out overall.
"It's a battle that both sides are winning because we manage it.
"We've lost four key players to hockey, two of them are internationals and two are inter-provincials."
Fox-Cab share some similarities with their All-Ireland final opponents.
The Dublin champions have been stung once in an All-Ireland final, while Mourneabbey have suffered defeat in three All-Ireland deciders.
Ring is a native of Cork and Mourneabbey boss Shane Ronayne previously worked as a coach with Fox-Cab.
The sides have crossed paths in competition too, with Mourneabbey edging out their 2017 All-Ireland semi-final meeting before bowing out to Carnacon in the All-Ireland final last December.
The teams will do battle once again on Saturday and regardless of who comes out on top, a new club will be putting their name on the cup for the first time in their history.
Senior Club All Ireland Final Sat Dec 8th 5:15pm

TICKET INFO

Adults €10, Students / Senior Citizens €5, U16 Free of charge

ON SALE now https://t.co/GgcsRgaR37 or from usual GAA ticket outlets

MATCH DAY from Ticket Van located at Parnell Park #ClubisFamily pic.twitter.com/xLjHSG2I1o

— DublinLGFA (@dublinladiesg) December 4, 2018
"Shane [Ronayne] brings a wealth of experience to Mourneabbey," says Ring, "they have the players and a great club set-up, and he is a special coach and a very good manager as he's shown with UCC, a school in Mitchelstown and [the] Tipperary [Ladies].
"We were very hurt two years ago [in All-Ireland final] but we knew we didn't play well and Mourneabbey beat us last year in the semi-final, after extra-time.
"The difference was they got four goals and we got none. We scored 15 points and they got 4-05. We got more scores, but they got the right score.
"I think it was nerves on the line and on the pitch. You get that from experience and sometimes you have to lose one or two before you win one or two. We're probably a lot calmer in ourselves in the build-up.
"We're doing it slightly differently. The players have had a long season and we're giving them a bit more rest and recovery time. Sometimes less is more and that's our approach this time.
"We lost two key players in the last final through injury so maybe we're doing it a little bit better this time, but we'll know come six o'clock on Saturday. It'll be a battle of wills."