A dodgy knee ended Seamus Hennessy's days hurling with Tipperary, but two bad knees aren't going to stop him running a marathon on the frozen plains of Antarctica.
Hennessy won an All-Ireland in 2010, coming off the bench to score a point in the final win over Kilkenny, and hurled his last with Tipp not long after when a seemingly innocuous complaint turned into a career-ending injury.
When he was ten years old his mother Josie, the heart and soul of her family and the local community in Cloughjordan, felt like she could no longer go on in this world and took her own life, leaving behind a massive void.
Today Hennessy will run 26.2 miles in her honour at the Antarctic Ice Marathon on Union Glacier at the bottom of the world as he aims to raise €200,000 for charities aimed at suicide prevention and helping those left behind under the Running for Josie banner.
The problem at the moment is his knees and as he says himself his preparations in recent weeks have gone 'only okay'.
"Both knees have been at me the last ten days, even the right one which is my better one. I was doing 28km two Saturdays ago and I ended up having to hobble home," he says.
Dublin-based Hennessy still plays in Tipp with Kilruane MacDonaghs and their involvement in the local championship didn't end until 1 October - another complication in his preparations for one of the toughest physical challenges anyone could ever face.
It would be impossible for me not to be left weak at the knees with the level of support that has been shown.
Speaking to RTÉ Sport, he said: "I didn't want to mix training because I was worried that the long runs would interfere with hurling. So I only began in early October; I had seven weeks of solid training, not the 16 or 20-week block that you'd like to have before your first marathon.
"28km was as long as I'd done, which isn't too bad. That's about three quarters of the distance and normally when you're training for a marathon you don't go beyond the low-30s.
"This is my first and most likely only marathon. I went out to watch the Dublin Marathon this year and it was a fantastic experience to see all the runners and supporters and I felt like I'd like to do it. My experience will be very, very different - a much more solitary exercise!"
When asked what sort of time he hopes to finish in, he says with brutal honesty: "I don't know. I was watching this video of the 2015 race and the fellah who came in third was the other side of five hours.
"If it take six or seven hours, it takes six or seven hours - I'll make sure I get around and try to take in where I am in the world and remember the reason why I'm doing it. I'm unlikely ever to be back there again so I have to enjoy it in whatever sense I can. It's something unique."
He had hoped to get a bit of running in on the beach to mimic the feeling of soft snow underfoot, but that plan too was hampered by the shortening evenings and the fact that he had to spend a lot of his weekends at fundraisers around the country.
The ice marathon, with weather forecasts predicting a relatively mild minus eleven degrees on the day of the race, will be the culmination of almost a year of work and fundraising to reach the €200,000 mark.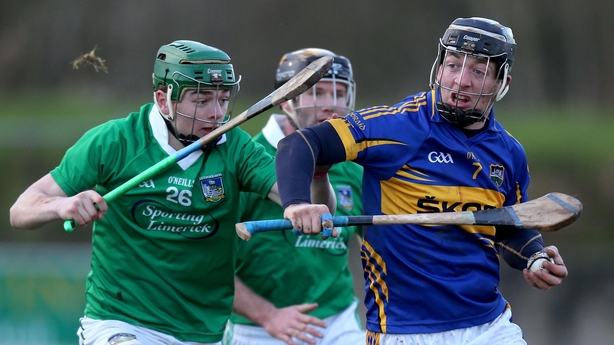 Hennessy and his small team of helpers have so far taken in €174,000 and there will be another push in the New Year to help them to their goal. Three quarters of the money raised will go to Pieta House with the remainder going to Living Links in Tipperary, helping people living through grief.
"There has been over 70 events and a few to go this year and into next," he explained. "There were 11 who ran the Dublin Marathon, 25 did Westport Sea-to-Summit, 22 did the Great Melbourne Walk, which was 100km, hundreds have taken part in fun runs, 5kms, triathlons, the Ring of Kerry cycle.
"To say the response has been great would be an understatement. I was the one who decided the target and it would be impossible for me not to be left weak at the knees with the level of support that has been shown."
The coldest he has run in so far was during the snow and storms of March when he trotted around UCD. On Saturday he flew out to Santiago in Chile and then south to the town of Punta Arenas. From there it's another flight to Antarctica.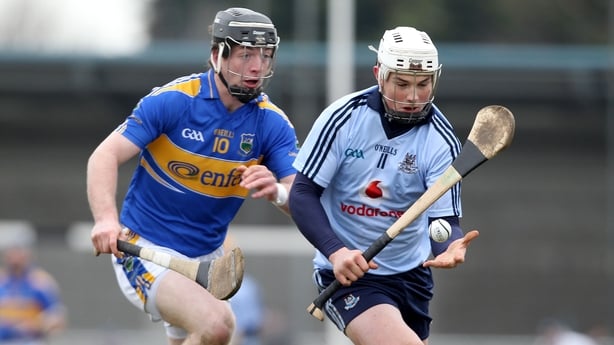 With 60-or-so fellow competitors he will bunk down with a complete stranger in a two-person tent as he contemplates the challenge of a lifetime.
"I am becoming a bit more nervous as it starts to close in. It's all so entirely brand new; This is one of the first times I've competed as an individual and there's a lot to take in with the conditions," he said.
"I know I am running with huge support. Thousands of people have donated and thousands more have given support and messages, either in person or online or over the phone. I'll be running with a full heart."
To donate to the Running for Josie campaign you can visit Seamus Hennessy's Go Fund Me page.