Andy Moran said he had 'no hesitation' in accepting James Horan's invitation to extend his Mayo career into a 17th season.
The 2017 Footballer of the Year was one of the standout players in a trial match held by the new Mayo manager recently, and he returned to training with Horan's provisional panel last weekend.
However, despite having made 168 appearances for Mayo - more than any other player - the 35-year-old admits that he felt 'intimidated' walking into the first meeting of the new squad.
"Someone gave me a right cheeky comment when I walked into the meeting: 'You could be some of these fellas' fathers!' When I did look around, I thought, 'yeah'" smiled Moran.
"I'm 35 years of age now, and you have probably have more uncertainty now than you had when you were younger.
"Walking into the Mayo dressing-room a few weeks ago was probably the most intimidated I was walking into any Mayo dressing-room"
"You've 15 or 20 lads there who want your place and are able to go training hard and pushing it in November.
"They don't have kids or businesses, so I need to be able to make space in my life to make sure that I can compete with them.
"Walking into the Mayo dressing-room a few weeks ago was probably the most intimidated I was walking into any Mayo dressing-room.
"It's a funny one, it probably goes full circle," added the father-of-two from Ballaghaderreen.
"You start off being really intimidated, then the chest is out for a few years, and then you end up being really intimidated again.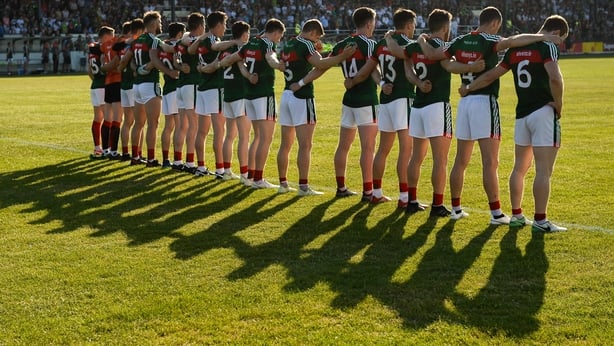 "So it's a difficult position, but I would love to think that I could help some of these young lads to move forward.
"I'd love to think that if they needed some help or advice to play in the inside line, guys like Ryan O'Donoghue, James Carr or Colm Moran, that if they felt they could come to me and get one piece of advice that could help them in their career, it would be all worth it.
"People might say, 'Oh that's very noble of you' but it's very selfish of me too.
"Because I get a kick out of that too."
The former Mayo captain has won eight Connacht senior championship medals and two All Stars, as well as Footballer of the Year in 2017, in a long and successful inter-county career.
Speaking to promote the strategic partnership between his gym, 'The Movement' in Castlebar with the 'Evolution Fitness Group', the self-employed gym owner doesn't intend to rest on his laurels and already identified some key objectives for both himself and Mayo next season.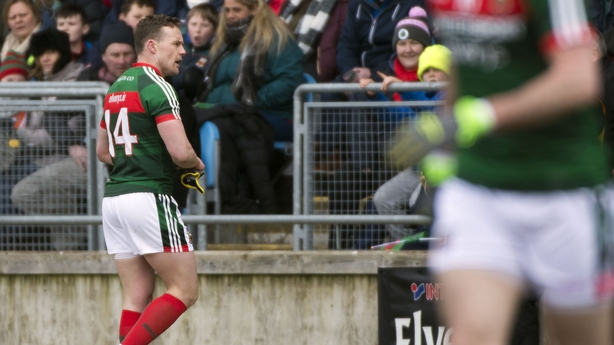 "I think we haven't won a trophy for a long time so we need to concentrate on the FBD, and that's not breaking it down into silly stuff. That's being serious," he explained.
"We have the first round of the national league here at the end of January against Roscommon, a massive game. That's a huge game for us.
"Hopefully we get to see a few new fellas and the older fellas show the enthusiasm to go at it. You've a new manager, we're working really hard on the stuff that James has identified that we need to work on, hopefully the supporters feed off that and then it all starts going.
"Last year is parked and you can move forward.
"I would say that the ambition is to try and get on to the bloody team, make an impact in the FBD [league], and then try and win that first league game."