Mark McHugh is excited at the prospect of Stephen Rochford joining the Donegal backroom team as a coach for the 2019 season.
The former Mayo manager will replace the outgoing Karl Lacey, who decided to step away due to family commitments.
Speaking at the launch of Trócaire's Christmas 'Gifts of Love' range, McHugh spoke about the "respect" that Rochford has within the game.
"It was a surprise move, but it's exciting enough for the Donegal players to get somebody new and somebody who's respected that much within the Gaelic community," said the 2012 All-Ireland winner.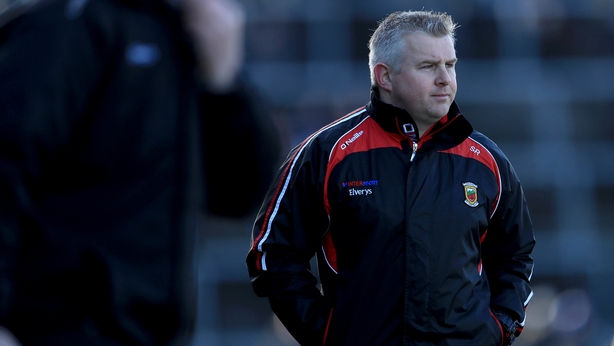 "I was chatting to Ian Burke, who won an All Star – he'd be Corofin and he [Rochford] led Corofin to an All-Ireland, so they have a lot of time for him.
"That's exciting when you see people like that speaking so highly of him, so it can only be a good thing for us and you look forward to working with him and seeing what different mentality or different things he brings to the football field.
"I'm not saying it's a great thing all the time, but when you get that different voice in the changing room – no matter whether it's club or county – it's good and it refreshes things and it gives people another wee bit of lease of life.
"It's only good for Donegal and hopefully he can bring something different and take us to an extra level."
McHugh is currently on the sidelines after picking up a shoulder injury in Kilcar's loss to Glenties in the Donegal quarter-final.
And to that end he is concentrating on building up his fitness ahead of Donegal's Division 2 league campaign which commences at the end of January.
"The shoulder coming on all right and I'm lucky that there's nothing to rush back for just yet," he added.
"It's all about building it back up over the winter and trying to go back into contact in late December or early January. It's handy this time of year where you can rest up a wee bit instead of rushing back for another match or something like that. It's just about getting it right to make sure it doesn't come on me again. I'm just building it back up in the gym for the next few months."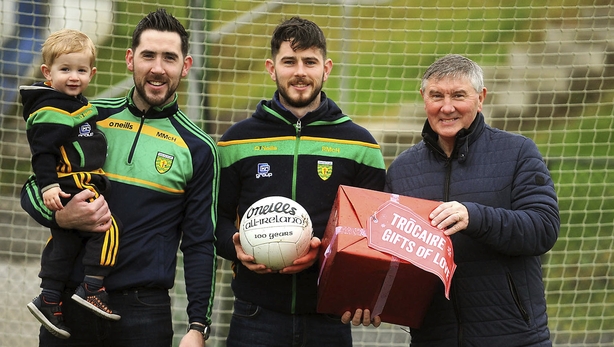 Indeed, the 28-year-old is glad of a break.
"You don't get much of a break these days in football, so there's a silver lining to everything," he revealed.
"At least you can forget about everything for six-eight weeks and just concentrate on different things, clear the mind of football and get into the gym and get back into the rebuilding process."
McHugh's brother Ryan is also looking getting himself back to full fitness after suffering a second concussion this year while playing for Kilcar in a challenge match against St vincent's at the end of August.
The elder McHugh added that the 2018 All Star is targeting a return to action early in the New Year.
"Ryan was told to take a few months' break from contact in case anything would happen, but he's back in the gym and just rebuilding and hopefully back on the field in early January, get back at it and look forward to the year.
"Indeed, I can only see him hopefully getting better over the next number of years and for both Kilcar and Donegal, let's hope that's the way it is."
Mark McHugh was speaking to launch Trócaire's 'Gifts of Love' Christmas campaign. Last year, people across the island of Ireland bought more than €765,000 worth of Trócaire gifts, which helped over 27,000 families throughout the developing world. To find out more visit www.trocaire.org/gifts