Eoin Murphy won an All-Ireland club medal playing in the middle of the field for Glenmore two years ago and recently he added a second All-Star goalkeeping award to his collection.
The 28-year-old is clearly a versatile player, having also had a few runs out the field for Kilkenny's Under-21s before Brian Cody settled on him as his senior keeper.
Receiving another All Star was a major milestone in his career for the three-time All-Ireland winner with the Cats, especially as he had to see off such stiff competition.
"It's a nice buzz at the end of the year. For the parents more so than anything else, they were immensely proud as well," explained Murphy.
"In a couple of years when I think about retiring I might look back on it. But hopefully I can win a few more of those and a few more All-Ireland medals before I reflect on it too much. 
Speaking about the quality of goalkeeping currently in the inter-county game, he said: "Anthony Nash has been at the top of his game in the last couple of years in terms of short puck-outs, long-range frees and how you distribute the ball. He's after bringing that to another level. 
"Nickie Quaid has been ultra-consistent as well and probably didn't get enough plaudits until this year.
"If you look at any county in the top level in hurling, they all have top-class keepers," said Murphy, who is in Australia for the Wild Geese trophy game against Galway in Sydney this weekend.
"You look at the likes of Alan Nolan and Gary Maguire in Dublin, Mark Fanning in Wexford, and Galway have three top-class keepers in Fergal Flannery, Colm Callanan, and James Skehill. 
"It's ultra-competitive, so even to be nominated is an achievement in itself. Obviously then to be picked by the selectors is a proud moment. Hopefully I can put myself in a position to be nominated in the next couple of years where I know I'm performing at the top level."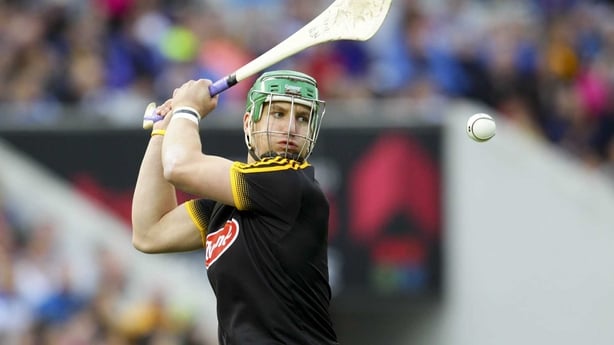 Murphy is best known as a goalkeeper on the national stage, but when he goes back home he enjoys the chance to play out the field with his club Glenmore, the 2016 All-Ireland junior club champions
Given the way the game has gone, with goalkeepers dictating play with their restarts and passing, he feels that featuring regularly in midfield has helped him between the posts.
"I'm still playing outfield for the club, in midfield, so I have the best of both worlds," he said.
"I don't really have a preference. If you told me to play full-back or corner-back, I'd genuinely love it and I'd train to the best of my ability for those positions and give my all. 
Congratulations @eoinscruff on your GAA All Star #PwCAllStars hurling pic.twitter.com/lqu801dJ4U

— National ClubPocFada (@clubpocfada) November 2, 2018
"Teams now try to create as much space as possible so you might have a two-man or even a one-man full-forward line because teams are trying to drag out and exploit corner-backs or full backs with their pace. 
"I do feel that keepers have a bigger role to play.
"For myself and Nickie it's more of a benefit for us that we play out the field because we are a lot more comfortable on the ball than maybe older, traditional goalkeepers back a few years ago where you were just set to play in the goal."
Watch highlights of Galway v Kilkenny in the Wild Geese Trophy game on RTÉ2 at 8pm on Sunday 11 November