Clonkill manager Kevin O'Brien said that he was proud of his players and his club after an emotionally draining encounter against Ballyboden St Enda's at Parnell Park.
Ballyboden won their AIB Leinster club SHC quarter-final 2-25 to 2-19 after extra-time, in a game that was played against a backdrop of tragedy.
The match had been postponed from Sunday due to the death of three-year-old Annabel Loughlin, who was the daughter of former Westmeath star and Clonkill clubman Enda Loughlin, while her cousins Adam and Luke Loughlin lined out against Ballyboden.
Players from both teams stood for a minutes silence before the game and while Clonkill were just edged out after extra-time, O'Brien was proud of their display.
"We spoke to the players last night and we said we'd try and give the people of the club a bit of a distraction," he told RTÉ Sport.
"Sometimes sport can be a good distraction, after the awful tragedy we had in Clonkill last Friday. We lost a little girl, three years of age, Annabel Loughlin.
"Her father Enda Loughlin would have been a star from Clonkill and Westmeath and her uncle Sean is my Maor Foirne on the senior team this year and her two cousins Adam and Luke Loughlin would have been playing.
"So they're steeped in Clonkill and we went out and honoured them tonight.
"It's a very tight group of players and as manager I'm very proud of them. They were asked last night to leave every bit of them out of the pitch for themselves, for our club, for Enda, and try and give the people of Clonkill a small little bit of a distraction with a game of ball.
"We did that."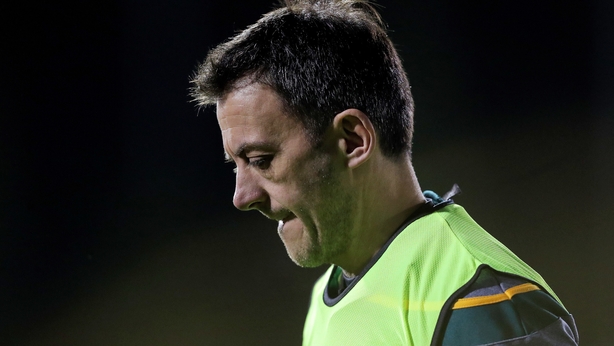 O'Brien said that the game had gone ahead with the full blessing of the Loughlin family.
"We spoke about the family and respected their wishes. We had a little prayer in the dressing-room before the match then we just concentrated on hurling.
"Enda said to tell the boys to do it for him and the family. 'Tear into them' were his exact words and that's what we did.
"It's an awful tragedy. They're in for a long road and hopefully they'll come through it. I know everyone in Clonkill will be there to support them."
Ballyboden boss Joe Fortune said that the game paled into insignificance given the circumstances and praised Clonkill for fulfilling the fixture, despite the Dublin side offering to further postpone it.
"Sport is put in perspective sometimes, with the things that have happened over the last couple of days," said Fortune. "They need to mind each other now.
"When you look into what's happened as a community for them, maybe the sport was a bit of distraction for them.
"(It was) one hell of a battle they gave us. We knew that that was going to happen.
"I'm very proud of my own lads but I'm very proud of the hurling community as well, that has stood behind Clonkill and made sure that there are other things that are more important than results.
"I'm very proud of our own lads but I'm very proud to play against a club like Clonkill as well."