Padraic Mannion said an outpouring of goodwill from the Galway fans after their All-Ireland final loss to Limerick helped ease the pain of a bitter defeat.
The Tribesmen lost by a point to a youthful Treaty, failing to retain the crown they so memorably captured in 2017.
Reflecting on the moments after the final whistle, 2018 All-Star nominee Mannion told RTÉ Sport's Brian Carthy: "I suppose it doesn't really sink in until a day or two after. It was very disappointing. You believe you've prepared well... but Limerick were fully deserving of it.
"You have to be gracious in defeat. It's not an easy thing to do but you have to suck it. They deserved it. We celebrated pretty wildly last year on the pitch. That's just the nature of sport.
"We were happy going into the final that we'd done all we could. Limerick started really well, credit to them - a young team like that, a lot of them playing in their first senior final, the way they hit the ground running their heads were obviously in a very good place.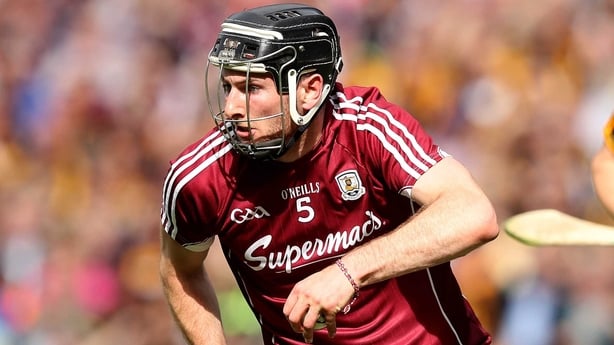 "When you lose by a point you're going to be thinking, 'if I done this, if I done that...' but that's the nature of hurling. They came out on top.
"The majority of the fans were very, very supportive. In Galway now we've developed such a good relationship with the supporters. There was an awful lot if goodwill after we lost the final.
"It makes it that tiny bit easier to move on. I know we didn't get the Liam MacCarthy but we had a great summer overall."
Galway take on Kilkenny in Sydney the Wild Geese trophy in the Spotless Stadium on Sunday week as part of the Magners Sydney Irish Festival.
Mannion ruled out the prospect of trying his luck in the AFL as he considered the prospect of competing Down Under.
The defender also said the sport is in rude health, thriving thanks to the intense competition in the provinces and flowing, attacking fare being served up on a regular basis.
"We might see if we can get hold of an Aussie Rules ball and have a few kicks to see what we're like!" he laughed.
"But I'd say we'd be better off sticking to the hurling.
"It should be a great occasion. The game is going to be televised so you want to give the game the respect it deserves. The heat will be a factor. The jet lag as well...
"I think for the entertainment, the supporters, they love to see scores. It makes our challenges at the back a bit tougher, but we don't be complaining when our forwards are putting up these scores either.
"The championship is so good because it's so open. Nobody can call any game with the way it's gone. It;s great to see that."