Chairman of the Club Players Association Micheál Briody said the club fixture situation is worse than ever and warned the CPA will increase pressure on the GAA to make changes before it's "too late".
St Patrick's Leinster Club SF Championship clash today against Rhode - 24 hours after they beat Rathnew in the Wicklow final replay - has again highlighted major flaws in the calendar.
Briody labelled the scenario "not acceptable".
"I'm not an expert in sports science, but you have healthy, professional soccer players who compete in a less physically demanding sport with no real contact who are at higher risk with a Saturday to Tuesday turnaround compared to a Saturday to Wednesday turnaround," he told RTÉ Radio 1's Sunday Sport.
"So there's inadequate recovery [for St Patrick's] there which means playing with damaged muscles, decreased energy, decreased coordination, guaranteed injury. It's not acceptable in this day and age."
The GAA shook up the fixtures this year as the the Super 8s made their bow in football and hurling got its first taste of the round-robin format for provincial championships.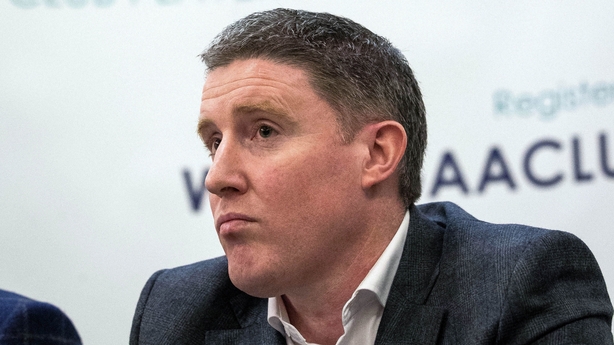 April was left as a club-only month, but it has not ironed out the problems.
"The new moves in 2018 have been worse for the club player than in previous years," Briody added.
"We've had one of the best summers weather-wise but in the months of May, June, July there have been no meaningful club games played in that period.
"April won't work when you have different start dates for the championship. If you're starting earlier in the inter-county championship in May, it's unfair to ask managers to release the players for the club for that when other counties aren't starting until the end of May or early June.
"So by and large it's been unsuccessful. Bringing the All-Ireland finals forward a few weeks has helped somewhat, that has been a progressive change, but there needs to be more done.
"The GAA has the ability to change things quickly. We saw that in Newbridge and we saw that in the Liam Miller case. If there's a will, it can be changed. And that will, that leadership, needs to come from the top.
"Club players are suffering in most counties around Ireland. They're not getting a certain list of fixtures that they can plan their lives around. In 2018 that is completely unacceptable."
Briody went on to outline exactly what the CPA want and, while ruling out a club player strike on grounds of practicality, he did not rule out what he termed other "forms of strike and dissent".
"Last Monday there was a motion passed at Roscommon county board committee. It was that Central Council establish a select committee to conduct an overall review of the national games programme. That was passed unanimously in Roscommon so that will have to be considered at the next Central Council meeting.
"The club players of Roscommon have brought this because they're dissatisfied. We'll be asking every club player to contact their county board delegate to contact the Central Council representative and support what 100% of the playing population in the country are looking for.
"Coordinating an all-out strike is nigh-on impossible at club level, but there are many forms of strike and dissent and at the end of the day we all want what is best for the GAA. What we are asking for is not unreasonable. We have no agenda other than to fix the fixtures.
"We are not doing this for individual progression. We are doing it for the betterment of the GAA and for the games going forward. I think that's a fair request, and if it's not delivered soon it will be delivered at some stage. Hopefully that won't be too late."